Miami Chiropractor Near Hialeah Gardens
Walk-in Chiropractor In Hialeah
$29 CHIROPRACTIC ADJUSTMENTS


FIRST TIME AND EVERY TIME​
    No Appointments
    No Hidden Fees
    Don't Like People Touching Your Neck? That's Cool With Us.
Monday: 
Tuesday: 
Wednesday: 
Thursday: 
Friday:
Saturday: 
Sunday: 
12:00 PM – 8:00 PM
12:00 PM – 8:00 PM
12:00 PM – 8:00 PM

12:00 PM – 8:00 PM

12:00 PM – 8:00 PM

10:00 AM – 6:00 PM

Closed
FIRST TIME AND EVERY TIME
Includes any or all of our chiropractic services during your visit.
Want more info? Fill out the form and we will be in touch.
Don't Want Your Neck Touched? That's Cool With Us.
Ready to feel good again? Let's get cracking!
The main aim behind every decision we make and every action we take at SnapCrack, Hialeah chiropractor near Hialeah Gardens, will be to benefit our patients. This is why we went into this business so that we could help as many people as we possibly could, taking away chronic back pain, neck pain, and leg pain simply and effectively, ensuring that our patients can return to their lives as effortlessly as possible.
Of course, depending on the issue they are suffering from, some people may find that extra chiropractic treatment sessions are required, or that physical therapy needs to be sought once the chiropractic care is over to improve the range of motion they have. However, whatever is required will be spelled out for each patient to ensure complete understanding and to give them complete control over their health care.
The goal we always have in mind at SnapCrack is to offer the ultimate in medical advice and chiropractic treatments. Pain relief is our number one goal, and it is this that sets us apart – we go the extra mile to reach our goals, and our patients benefit from this greatly.
It's the Spine but So Much More
Not everyone has a good understanding of what a licensed chiropractor can do, and that's okay. We know that this is the case, and we make sure that we explain the process to every patient and potential patient. After all, unless you're a chiropractor yourself or you've needed chiropractic treatments for chronic back pain in the past, why should you know what it entails?
To put it simply, chiropractic treatments focus on the spine. The spine is linked to the rest of the body via the central nervous system, so if the spine is damaged in some way – usually by being out of alignment which is something that can happen a lot more easily than you might imagine – other areas of the body can feel pain. Neck pain and leg pain are often related to a spinal issue, for example, and even stress, migraines and fibromyalgia might have a link to the spine.
Using careful and specific spinal adjustments, a licensed chiropractor will be able to realign the spine and immediately reduce the pain you're feeling around your body. This first session may even be enough to eliminate the pain. It will depend on the damage and how long it will take to repair, but never fear; pain relief is always possible, and it is something we aim to give all our patients.
Prevention Needs to Be Discussed
We love our patients at SnapCrack, chiropractor in Hialeah near Hialeah Gardens. We are always looking out for their best interests, and we always keep them at the forefront of our minds. That does not mean, however, that we want to continue to see them once we have fixed their chronic back pain or any other condition that requires spinal decompression. We want them to go on about their lives, without having to think about their chronic back pain anymore.
This is why we want to explain to each patient what it takes to keep themselves healthy and how to have proper spinal care in the future to prevent a reoccurrence of the problem. As much as we enjoy taking care of our patients, if we see them too often, we wouldn't be doing our job when it comes to chiropractic care.
Each patient will receive a full treatment plan that covers not just the chiropractic care that we can give at our Hialeah chiropractor near Hialeah Gardens, but also the medical advice they would need to keep safe and protected in the future. This is what makes us stand out from other chiropractors in Miami and why SnapCrack always comes highly recommended.
SnapCrack is such a unique kind of expert chiropractic center that we offer a walk-in service to help as many people as we can. This service is of great benefit to everyone, and it means that no appointments are required. If you need pain relief, you can find one of our South Florida chiropractic clinics easily – and there is always plenty of parking too – and find that pain relief sooner rather than later.
Why should you have to wait when you're in pain and have a limited range of motion? At SnapCrack we don't think that's fair and we want to do something about it. The walk-in clinic option is the best way to do this.
We can see more people, and you don't have to wait for an appointment. There are no negatives to a walk-in clinic; if you need us, we're here for you and your chiropractic treatment can begin quickly, and your overall health will benefit.
As soon as you arrive in one of our chiropractic care centers you will be looked after by an expert team. From the admin staff to licensed chiropractors, everyone is warm and welcoming, and everyone will have your best interests at heart.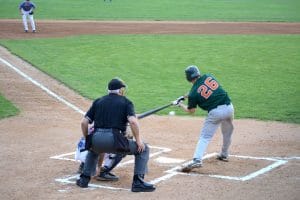 Baseball is a hugely popular sport that many people enjoy. However, injuries can happen while playing the game – whether you are a professional athlete or a novice. The repetitive hitting and throwing motions in baseball put stress on the spine and make players susceptible to strains and back pain. If you notice back pain
Read More »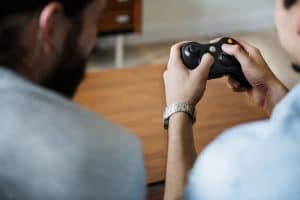 Playing video games is a fun pastime that many people enjoy. However, sitting for long hours can harm your health, particularly when it comes to your spine. Video gaming injuries are becoming increasingly common and include everything from back pain to carpal tunnel syndrome. If you start to experience pain while playing video games, you
Read More »
If you have lower back pain, then you're not alone. Studies show that over half of American adults experience back pain every year. Back pain is a widespread health condition that causes millions of lost workdays every year. Not only can back pain affect your career, but it can also have a significant impact on
Read More »