Miami Chiropractor Near City Centre
Walk-in Chiropractor In Brickell
$29 CHIROPRACTIC ADJUSTMENTS


FIRST TIME AND EVERY TIME​
    No Appointments
    No Hidden Fees
    Don't Like People Touching Your Neck? That's Cool With Us.
Monday: 
Tuesday: 
Wednesday: 
Thursday: 
Friday:
Saturday: 
Sunday: 
12:00 PM – 8:00 PM
12:00 PM – 8:00 PM
12:00 PM – 8:00 PM

12:00 PM – 8:00 PM

12:00 PM – 8:00 PM

10:00 AM – 6:00 PM

Closed
FIRST TIME AND EVERY TIME
Includes any or all of our chiropractic services during your visit.
Want more info? Fill out the form and we will be in touch.
Don't Want Your Neck Touched? That's Cool With Us.
Ready to feel good again? Let's get cracking!
If you want to know about SnapCrack, Miami chiropractor in Brickell near City Centre, we can tell you that it is a responsive chiropractic clinic that is dynamic and modern. We can help every patient who needs chiropractic care thanks to our wide range of different expertise and skills, all of which will be carried out by a licensed chiropractor.
The patient is our priority, and nothing will ever change that about SnapCrack. If you are looking for a Brickell chiropractor near City Centre that you can trust and that will always be there for you, SnapCrack is the one.
A Complete Service from SnapCrack
The chiropractic treatment that we can offer at SnapCrack is essential for those who are suffering from chronic back pain, leg pain, neck pain, and so much more. If you have been in pain for some time – or even a short time – and you want to get back to normal as soon as possible, finding a great Miami chiropractor in Brickell near City Centre should be your first task.
Coming to SnapCrack is the ideal answer for you. We can relieve back pain as well as so much more because our medical treatments are tailored to you, the patient. We take our time to get this right, creating a bespoke treatment plan that will give you the life you want – a pain-free, enjoyable life.
Although people come to us because we are such a highly recommended Miami chiropractic care center and therefore, we can carry out a wide range of different spinal adjustment treatments that will relieve back pain and more, we also offer an exceptional aftercare service.
With excellent medical advice given and information provided about how to keep safe and healthy in the future, we hope that we can help people not just right now, but in the future too. At SnapCrack we offer a complete service from start to finish in our Brickell chiropractor offices.
We Offer the Walk-In Difference
You might think that, reading everything we have already discussed SnapCrack and how our expert licensed chiropractors can offer many different medical treatments to help with all kinds of chronic back pain, leg pain, neck pain, stress issues, migraines, sciatica, whiplash, generalized shoulder pain, rotator cuff injuries, and more, which is why it is always worth speaking to a qualified chiropractor to see if you can be helped.
At SnapCrack, Miami chiropractor in Brickell near City Centre, we can always offer more. Our patients are our priority, and we want to ensure that they are always getting our full attention and that we can help as many of them as possible. Because of this, we run our chiropractic centers as a walk-in clinic.
There is never any need for an appointment, and you can be treated when you need the help and the pain relief, not when we tell you we have a space in our diary that suits us (but potentially not you).
You might think that, because we are a walk-in service, we do not offer a thorough and full selection of health care treatments. This is very far from the case. We offer a wide range of chiropractic treatments that can help with a variety of different issues.
From physical therapy to spinal decompression, the licensed chiropractors at SnapCrack can determine what is needed quickly but never rush through your treatment. Each case is individual, and each case is investigated on its own merit.
Finding the Underlying Cause
SnapCrack's expert team is adept at seeking out the underlying cause of each complaint and each pain. Whether it is causing you sleepless nights, is reducing your range of motion, or perhaps makes it impossible to go to work, there will be a reason for the pain.
It can often be linked back to the spine, even if that pain is not located around your back area. This is because the spine is connected to the rest of the body through the nervous system, and anything that the spine goes through, the body goes through too.
A spine that is misaligned can cause pain in any other area of the body. It can cause muscle tension and stress. It can cause pains during pregnancy. It can cause migraines and tension headaches. It can even cause issues with your digestive system.
This is why it is so important to find a licensed chiropractor at a friendly, welcoming Miami chiropractic center who understands this. Delving into the causes of your pain rather than simply treating the pain itself will lead to longer term pain relief and much better health care in general.
We do this at SnapCrack, so come to our Brickell chiropractor near City Centre to get the help you need at a time that is convenient for you.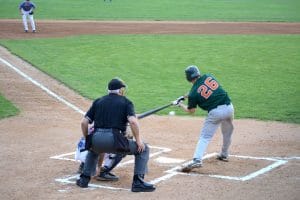 Baseball is a hugely popular sport that many people enjoy. However, injuries can happen while playing the game – whether you are a professional athlete or a novice. The repetitive hitting and throwing motions in baseball put stress on the spine and make players susceptible to strains and back pain. If you notice back pain
Read More »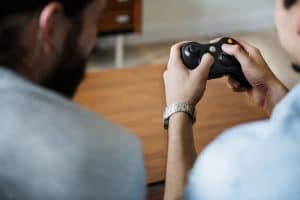 Playing video games is a fun pastime that many people enjoy. However, sitting for long hours can harm your health, particularly when it comes to your spine. Video gaming injuries are becoming increasingly common and include everything from back pain to carpal tunnel syndrome. If you start to experience pain while playing video games, you
Read More »
If you have lower back pain, then you're not alone. Studies show that over half of American adults experience back pain every year. Back pain is a widespread health condition that causes millions of lost workdays every year. Not only can back pain affect your career, but it can also have a significant impact on
Read More »