Miami Chiropractor Near Alton Road
Walk-in Chiropractor In Miami Beach
$29 CHIROPRACTIC ADJUSTMENTS


FIRST TIME AND EVERY TIME​
    No Appointments
    No Hidden Fees
    Don't Like People Touching Your Neck? That's Cool With Us.
Monday: 
Tuesday: 
Wednesday: 
Thursday: 
Friday:
Saturday: 
Sunday: 
12:00 PM – 8:00 PM
12:00 PM – 8:00 PM
12:00 PM – 8:00 PM

12:00 PM – 8:00 PM

12:00 PM – 8:00 PM

10:00 AM – 6:00 PM

Closed
FIRST TIME AND EVERY TIME
Includes any or all of our chiropractic services during your visit.
Want more info? Fill out the form and we will be in touch.
Don't Want Your Neck Touched? That's Cool With Us.
Ready to feel good again? Let's get cracking!
It's a fact that is both amazing and worrying; a third of the population suffers from chronic back pain. However, if they were to visit a chiropractor like SnapCrack, Miami chiropractor in Miami Beach near Alton Road, they would be able to have some relief from that chronic back pain.
They would be able to have pain relief from all kinds of conditions and ailments. It all starts with a visit to one of our friendly, welcoming Miami chiropractor clinics. The rest is in our expert hands.
If you are one of the people who suffer from chronic back pain, or if you have acute leg pain or anything in between – anything that might be even remotely connected to the spine and its alignment – you could be helped through the wide range of treatment options SnapCrack can offer you.
Think about how your life would be changed if you were to be relieved of your pain, and if you had a better range of motion. You could find a job you loved and be able to stick with it. You could play with your children.
You could take up or go back to a much-loved hobby. You could, even more simply, just go for a walk without feeling pain. Your life would be improved, and we're here to make that happen at our Miami chiropractor in Miami Beach near Alton Road.
Walk-In Makes A Difference
Since we operate a walk-in Miami Beach chiropractor service, we can see everyone who comes to us, whenever they need us, without making them arrange an appointment. Not only does this benefit us because we see more people and can fulfil our mission of helping everyone who needs chiropractic care, but it benefits our patients too, and this, of course, of the most important element of all.
Just come through the door of our chiropractor in Miami Beach, and you will instantly understand just why we are so highly recommended. We are friendly, we are professional, and we always have time to see those who need us. Your pain relief could be just moments away.
Finding us when you need us is easy too. We are the premier Miami Beach chiropractor near Alton Road, and we are well signed and have plenty of parking. We don't want to stress out our patients before they even come through the door, so we have picked convenient locations for everyone to find easily and quickly.
A Relaxed Environment in Our South Florida Clinics
Some people, although they are aware that visiting a licensed chiropractor such as the ones at SnapCrack, would help them with their chronic back pain, neck pain, or leg pain (and many other conditions as well), they are worried about taking that first step and asking for help.
It's often because they don't know quite what good chiropractic treatment entails. We can assure you that we will discuss everything with you before any chiropractic treatments take place, ensuring that you are completely aware of what your condition is, and how we can help you overcome it.
It's crucial that, if you are to heal properly, you are in complete control of your own health care. This is why we take the time to go through everything with our patients when they come to our chiropractor in Miami Beach near Alton Road.
Our friendly, relaxed clinic space is the ideal way to help get started; our licensed chiropractors with their many years of experience when it comes to spinal adjustment is a great way to continue. The treatment plans and aftercare information we provide is a great way to finish your chiropractic care successfully.
Everyone Can Come to SnapCrack  
SnapCrack, Miami chiropractor near Alton Road, is so easy to find and in such a convenient location that we know, everyone will be able to find us. We're glad of that as it means no one will be worried about coming to visit us for help; we can assure you we have plenty of parking and are centrally located in an accessible place.
Yet this isn't the only reason why can guarantee that SnapCrack can help everyone with whatever spinal adjustment or pain relief they might need. Chiropractic treatments don't come with an age limit – young or old, we can treat you.
This is a complementary therapy, and as such, it is entirely natural and completely non-invasive. There are no side effects, and there is no recovery time. You can visit your family chiropractor to help whoever you are.
As for why you might want to walk into our chiropractic clinic, it's because we can treat so many different conditions which include:
Chronic back pain
Leg pain
Neck pain
Shoulder and hip pain
Stress symptoms
Migraines and tension headaches
Rotator cuff injuries
Sciatica
Whiplash
Digestive problems (including fibromyalgia)
If you suffer from any of these ailments, don't hesitate to come to SnapCrack's Miami Beach chiropractor near Alton Road. We know we can help you.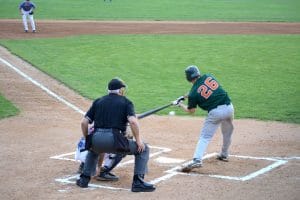 Baseball is a hugely popular sport that many people enjoy. However, injuries can happen while playing the game – whether you are a professional athlete or a novice. The repetitive hitting and throwing motions in baseball put stress on the spine and make players susceptible to strains and back pain. If you notice back pain
Read More »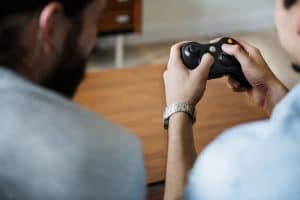 Playing video games is a fun pastime that many people enjoy. However, sitting for long hours can harm your health, particularly when it comes to your spine. Video gaming injuries are becoming increasingly common and include everything from back pain to carpal tunnel syndrome. If you start to experience pain while playing video games, you
Read More »
If you have lower back pain, then you're not alone. Studies show that over half of American adults experience back pain every year. Back pain is a widespread health condition that causes millions of lost workdays every year. Not only can back pain affect your career, but it can also have a significant impact on
Read More »