Miami Beach Chiropractor Near Me
Walk-in Chiropractor In Miami Beach
$29 CHIROPRACTIC ADJUSTMENTS


FIRST TIME AND EVERY TIME​
    No Appointments
    No Hidden Fees
    Don't Like People Touching Your Neck? That's Cool With Us.
Monday: 
Tuesday: 
Wednesday: 
Thursday: 
Friday:
Saturday: 
Sunday: 
12:00 PM – 8:00 PM
12:00 PM – 8:00 PM
12:00 PM – 8:00 PM

12:00 PM – 8:00 PM

12:00 PM – 8:00 PM

10:00 AM – 6:00 PM

Closed
FIRST TIME AND EVERY TIME
Includes any or all of our chiropractic services during your visit.
Want more info? Fill out the form and we will be in touch.
Don't Want Your Neck Touched? That's Cool With Us.
Ready to feel good again? Let's get cracking!
Think SnapCrack when searching for a great Miami Beach chiropractor near me. Our Miami Beach chiropractors can help you solve your neck pain, leg pain, relieve back pain, and so much more. Simply visit our Miami Beach chiropractic clinic for holistic pain management and affordable relief for aches, pains, and minor injuries. Chiropractic treatment can help you forget about the pain suffered, and a quick spinal adjustment can get you back up on your feet before you know it.
We have multiple locations throughout South Miami, and with a wide range of treatment options, you are sure to enjoy deep pain relief for your spine-related aches and pains. Add a licensed chiropractor to your health care regimen and treat yourself to ongoing relief and relaxation. You can learn more about what the best Miami Beach chiropractor near me can offer or visit us and learn first-hand. We are here to help you make the best decision for your health and wellbeing.
SnapCrack Miami Beach Location
Follow medical advice for chronic back pain and seek out the highly recommended medical treatments and chiropractic services at the best Miami Beach chiropractor near me. Our location in Miami Beach is 6879 Collins Ave, right off Miami Beach itself. You can quietly literally walk off the sand and right into our clinic, making us the perfect choice if you hit the waves hard or pull your back, trying to set up your shade umbrella.
Work, live, or visiting North Beach, Atlantic Heights, Normandy Islands, Biscayne Point, or La Gorce? We are so close you can just waltz on by for a quick pick-me-up with a family chiropractor that will put a smile on your face. Our Miami Beach chiropractic center is easy to get to by taking Normandy Drive, so visit us whenever you are in the area.
Treat Yourself to Chiropractic Care
Treat yourself to the best chiropractic care for your spine, nervous system, and circulatory system in South Florida. You'll enjoy top-notch pain treatment, improve your range of motion, and say goodbye to chronic aches and pains, all in one go. There are so many reasons to enjoy professional spinal manipulations and spinal decompression from the best Miami Beach chiropractor near me, so visit us and enjoy the difference for yourself.
Incredible Rates
Walk-in rates are some of the lowest in Miami Beach and Downtown Miami, Fl. You have to pay just $29 for a chiropractic session and $35 for an IV vitamin therapy session if you aren't a member with us. However, if you are a member, which is highly recommended if you are seeking out ongoing physical therapy solutions that fit your budget, you will pay just $49 for six chiropractic sessions and one IV therapy session every month.
There are no hidden fees, you can cancel at any time, and you can drop by whenever you need our care.
Bilingual Services
We want everyone to enjoy our care. That is why we have such attractive price points for lots of people. You can drop on in whenever we are open to being seen. This is why we offer quality care from licensed chiropractors.
We want to be the best Miami Beach chiropractor near me, and to do that, we need the best Miami Beach chiropractors for everyone. Our website and services are offered in both English and Spanish, so you will get it if you need the care of chiropractors in Miami.
Custom Treatment Plan
We offer three main services to choose from The Crack, The Click, and The Drop. When you visit us, especially if it is your first time visiting the closest Miami Beach chiropractor near me, then your chiropractor will go through your options with you and help you decide the best treatment option to start with.
If you are a member, you can try all three and choose the best option for you based on your personal experience without an issue. You can even customize your treatment further if there are any special requests you have of our staff.
We understand that some are sensitive about their neck, or there may be scar tissue or other conditions you want us to avoid or be extra gentle with during your treatment. We will do our best to cater to your preferences so that you can get the best quality Miami Beach chiropractic care near me.
No Wait, No Appointments
You have a busy life. You may work in Miami Beach and only have a brief moment between beachgoers and tourists to steal away for lunch. You may need an emergency session after hurting your back on the beach.
We can see you in minutes, and our service is fast, too. You'll be out before you know it and feel better than you did when you woke up for your day. Visit us whenever we are open. Our no-wait guarantee is perfect for everyone in Miami Beach.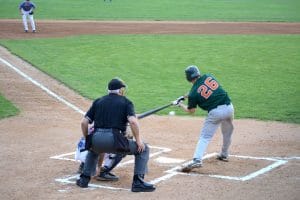 Baseball is a hugely popular sport that many people enjoy. However, injuries can happen while playing the game – whether you are a professional athlete or a novice. The repetitive hitting and throwing motions in baseball put stress on the spine and make players susceptible to strains and back pain. If you notice back pain
Read More »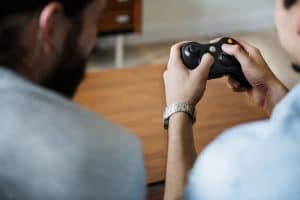 Playing video games is a fun pastime that many people enjoy. However, sitting for long hours can harm your health, particularly when it comes to your spine. Video gaming injuries are becoming increasingly common and include everything from back pain to carpal tunnel syndrome. If you start to experience pain while playing video games, you
Read More »
If you have lower back pain, then you're not alone. Studies show that over half of American adults experience back pain every year. Back pain is a widespread health condition that causes millions of lost workdays every year. Not only can back pain affect your career, but it can also have a significant impact on
Read More »