$29 CHIROPRACTIC ADJUSTMENT
SNAPCRACK CHIROPRACTIC
IN HIALEAH
$29 CHIROPRACTIC ADJUSTMENTS


FIRST TIME AND EVERY TIME​
    No Appointments
    No Hidden Fees
    Don't Like People Touching Your Neck? That's Cool With Us.
Monday: 
Tuesday: 
Wednesday: 
Thursday: 
Friday:
Saturday: 
Sunday: 
12:00 PM – 8:00 PM
12:00 PM – 8:00 PM
12:00 PM – 8:00 PM

12:00 PM – 8:00 PM

12:00 PM – 8:00 PM

10:00 AM – 6:00 PM

Closed
FIRST TIME AND EVERY TIME
Includes any or all of our chiropractic services during your visit.
Want more info? Fill out the form and we will be in touch.
Don't Want Your Neck Touched? That's Cool With Us.
Ready to feel good again? Let's get cracking!
Finding the right treatment for your medical condition can be difficult, especially if you are a senior or if you have a condition that you are not sure is suitable for chiropractic care. However, due to the variety of methods available, chiropractic care is suitable for the majority of spinal pain, even for those that
Read More »
Although you might think that chiropractic treatments like those performed in South Miami chiropractor SnapCrack are simple enough that they can be performed by family and friends, or even by yourself, this is not true. Many people consider adjusting themselves, such as cracking their neck. However, not only is it impossible to adjust yourself properly,
Read More »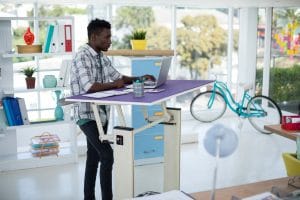 After gaining a surge in popularity in recent years, standing desks are starting to become a common occurrence in offices, and they look like they are here to stay for the foreseeable future. However, although they have become popular due to their alleged health benefits, there are also risks that you need to be aware
Read More »
Skip the wait! Our team of chiropractors in Hialeah FL will get you feeling better faster than you ever believed possible.
We customize your adjustment to suit your body's needs in a way that you feel comfortable with.
Give your budget a rest. Get what you need without expensive extras and without the hassle of insurance companies.
BODY ALIGNMENT SERVICES AT SNAPCRACK CHIROPRACTIC IN HIALEAH
The SnapCrack Treatment Center in Hialeah is designed to give you the chiropractic care you need no matter how frantic your lifestyle. We have a team of hand-picked chiropractic physicians with years of experience who will have you in and out in no time. Our no-wait policy ensures that you get fast and effective treatment no matter your busy schedule or life commitments. If you want to improve vitality, give yourself an energy boost, and improve your ability to function with back and spine problems, then check out our SnapCrack Hialeah location to start feeling good again. You walk in, and we get cracking!
A manual adjustment with a cracking sound that leaves you feeling amazing!
This famous treatment is a diversified technique that improves the mobility of your joints and reduces your aches and pains. This is the type of treatment that most people think of when they consider chiropractic treatment. It's very popular for people in Hialeah suffering from neck pain and back pain. If you like the sound and relief of that popping, cracking sound as your joints get relief from pressure and gas buildup, then The Crack is the treatment for you.
Back doesn't сrасk? Our drop tаblе has your back!
Some people want to avoid that crack and are looking for a milder form of chiropractic treatment. Don't panic, because at Snap Crack we've got your back, literally! Using the Thompson drop-table technique, we can target specific parts of your back and spine and alleviate your pains, headaches, and discomforts. The drop-table works by elevating the part of your body that needs treatment, and then combining a physical drop while applying targeted but light pressure. This has proven to be highly effective at reducing stress, and Hialeah residents are enjoying a higher quality of life after the Drop treatment.
Nо сrасk, no drор? The click will do thе triсk!
If you want to avoid that crack and the thought of the Drop doesn't sound appealing, then we can offer the lightest and gentlest form of chiropractic treatment available in Hialeah. This is a gentle form of back and spine adjustment that is performed using a handheld device that uses a low-level pulse to target your precise areas of stress. Fast, precise, and gentle, we can have your back and spine feeling instantly better without the stress of more intense chiropractic treatments.
WHAT TO EXPECT AT SNAPCRACK CHIROPRACTIC CARE IN HIALEAH
You'll never forget your experience of visiting the SnapCrack center in Hialeah. Not only will you get the immediate treatment that you need, but you'll also be able to get it at your convenience. You don't need to make an appointment. Whenever you need relief from your aches, pains, and mobility, just walk on in and get seen immediately. When you visit Snap Crack Hialeah, you get:
Prompt service and an in-and-out treatment
A hassle-free, casual, and stress-free environment
A friendly and courteous team
The ultimate in high-quality convenience
No drama about insurance or referrals
We are dedicated to providing the very best in modern care. Just walk in, get treated, and walk out again. It's really that easy. If you've been putting off chiropractic treatment because your schedule is too chaotic, you can't find a local chiropractor, or because you hate dealing with insurance companies, then Hialeah SnapCrack is here for you.
Here's what you can expect when you walk through the doors of SnapCrack Hialeah.
Don't worry about making an appointment: You can walk in whenever you like, and you will get a warm and friendly reception and immediate treatment.
First time visiting: If it's your first time in SnapCrack Hialeah, then our team will take a little more time getting to know you and your medical history. You'll have a medical exam too so that we can ensure that we can minimize your pain and get a more thorough picture of your health needs.
Get treated: Then, you simply choose the type of treatment you feel comfortable with, and we get cracking. That means that you can be in and out of our Hialeah location in minutes, walking away with complete relief from all of the neck and back pains that ail you. Then you can pop back in whenever you need to, and you'll get immediate care and treatment when you need it.
It really is that simple!
If you're struggling to cope with back pain, but you're worried about long waiting times or high costs, then check out our SnapCrack chiropractors in Hialeah. With our low costs, you don't have to worry about dealing with insurance companies, and you can fit your visits around your own schedule. Don't live in pain and discomfort. Visit SnapCrack today for fast, low-cost, and effective treatment that will have you returning again and again.