Hialeah Chiropractor Near Miami Lakes
Walk-in Chiropractor In Hialeah
$29 CHIROPRACTIC ADJUSTMENTS


FIRST TIME AND EVERY TIME​
    No Appointments
    No Hidden Fees
    Don't Like People Touching Your Neck? That's Cool With Us.
Monday: 
Tuesday: 
Wednesday: 
Thursday: 
Friday:
Saturday: 
Sunday: 
12:00 PM – 8:00 PM
12:00 PM – 8:00 PM
12:00 PM – 8:00 PM

12:00 PM – 8:00 PM

12:00 PM – 8:00 PM

10:00 AM – 6:00 PM

Closed
FIRST TIME AND EVERY TIME
Includes any or all of our chiropractic services during your visit.
Want more info? Fill out the form and we will be in touch.
Don't Want Your Neck Touched? That's Cool With Us.
Ready to feel good again? Let's get cracking!
If your chronic back pain is impacting your overall health, causing you problems in your day-to-day life, if it means you can't work, you can't have fun and enjoy yourself, you can't do normal, everyday chores like grocery shopping or cleaning your home, then you need help. You need SnapCrack, our Hialeah chiropractor near Miami Lakes, FL.
Here in our comfortable South Florida chiropractic clinics, we can treat a wide range of conditions such as chronic back pain, leg pain, neck pain, and a great deal more. No matter how they occurred, no matter how long they have been a problem, at SnapCrack, we have the expertise to determine the right treatment plan and carry out the right spinal adjustments to help you. Your life will be so much easier once you have come to one of our highly recommended chiropractic centers.
There might even be a problem you're suffering from that you didn't realize a chiropractor could help with, but that at SnapCrack's Hialeah chiropractor near Miami Lakes we definitely can.
Most of our work will certainly be focused on the spine, but since the spine is the basis of a wide range of pain since it is connected to every other part of the body through the nervous system, the conditions we can treat for pain relief in our Hialeah chiropractic clinics is vast.
Chronic back pain is something we deal with regularly, but we can also help with tension headaches and migraines, stomach issues, insomnia, whiplash, and even stress.
Why Is SnapCrack Different?
You might ask why SnapCrack is different from the many other South Florida chiropractic treatment centers that are available. It's a good question, and it's one that we can answer easily. The first thing that makes us different is that we are a walk-in chiropractor in Hialeah near Miami Lakes.
Rather than having to make an appointment and wait for days, weeks, perhaps months, depending on your case and where you are attempting to make an appointment, we don't ask that of you. Our licensed chiropractors are ready to see you when you need us, and all you need to do is, as the name suggests, walk-in.
Once you're with us, you will be seen by a great team who can assess your needs, carry out spinal adjustments, and give you a treatment plan that will help you in the longer term too.
Another difference between SnapCrack, chiropractor in Hialeah near Miami Lakes, and the others is that we take the time to listen to what our patients have to say. It's all very well assuming what's wrong and treating the issue, but it might not be the right thing to do.
There could be another problem, an underlying cause, that also needs attention paying to it. By discussing the problem with our patients and determining exactly the right chiropractic treatment to offer, we can make sure we are doing the right thing.
Go to any of SnapCrack's South Florida chiropractic centers, and you will be promised a lot of things. There is no need to worry; at SnapCrack, we keep those promises. You don't need to be concerned about anything once you've decided to improve your health care and come to SnapCrack for help.
We will give you all the facts about your condition and talk you through the different treatment options we recommend for you, allowing you to stay in control and us to give the best chiropractic pain management possible.
Prevention and Cure for All
SnapCrack, a Hialeah chiropractor near Miami Lakes, is open to everyone. The wonderful thing about chiropractic treatments such as spinal manipulation and spinal decompression is that there are no barriers in the way of everyone benefiting from them.
There are no age limits, for example, and there are no side effects. There is no recovery time. If you need the help that your family chiropractor SnapCrack can offer through a wide range of medical treatments, come to us at our walk-in South Florida chiropractic clinics.
As well as everything else we offer, we want our patients to know that it's important to not only cure the chronic back pain they are suffering from but to prevent it from reoccurring. This is why we don't just talk about cures, but also about prevention – both are just as important as one another and must work together to provide a complete treatment plan.
We will give you all the medical advice and information you need to help yourself in the future, just as we have helped you now. By working together, we can ensure you are pain-free for life.
Come to SnapCrack when you need our licensed chiropractors, and we will create a unique treatment plan that looks at your particular condition or injuries and helps you know just how you will be treated. With a wide range of different chiropractic treatments on offer, it's important to know what is going to work best for you.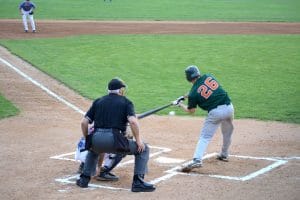 Baseball is a hugely popular sport that many people enjoy. However, injuries can happen while playing the game – whether you are a professional athlete or a novice. The repetitive hitting and throwing motions in baseball put stress on the spine and make players susceptible to strains and back pain. If you notice back pain
Read More »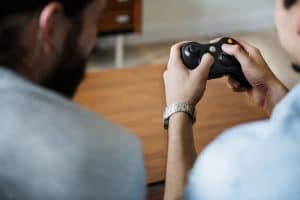 Playing video games is a fun pastime that many people enjoy. However, sitting for long hours can harm your health, particularly when it comes to your spine. Video gaming injuries are becoming increasingly common and include everything from back pain to carpal tunnel syndrome. If you start to experience pain while playing video games, you
Read More »
If you have lower back pain, then you're not alone. Studies show that over half of American adults experience back pain every year. Back pain is a widespread health condition that causes millions of lost workdays every year. Not only can back pain affect your career, but it can also have a significant impact on
Read More »