Expert Sports Chiropractor in Brickell
Walk-in Chiropractor In Brickell
$29 CHIROPRACTIC ADJUSTMENTS


FIRST TIME AND EVERY TIME​
    No Appointments
    No Hidden Fees
    Don't Like People Touching Your Neck? That's Cool With Us.
Monday: 
Tuesday: 
Wednesday: 
Thursday: 
Friday:
Saturday: 
Sunday: 
12:00 PM – 8:00 PM
12:00 PM – 8:00 PM
12:00 PM – 8:00 PM

12:00 PM – 8:00 PM

12:00 PM – 8:00 PM

10:00 AM – 6:00 PM

Closed
FIRST TIME AND EVERY TIME
Includes any or all of our chiropractic services during your visit.
Want more info? Fill out the form and we will be in touch.
Don't Want Your Neck Touched? That's Cool With Us.
Ready to feel good again? Let's get cracking!
SnapCrack should be the sports chiropractor in Brickell you visit when you are suffering from chronic back pain, neck pain, leg pain, and so much more. Our licensed chiropractors are experts in pain relief and spinal manipulations that will have you feeling more like yourself again quickly and professionally.
We ensure that everyone who comes to our clinic feels welcome and is happy to be there; this is part of what makes SnapCrack so different to other Brickell chiropractic centers in South Florida, and why we come so highly recommended. We always do our utmost to ensure that our patients are comfortable throughout their visit, so let us know if there is anything you need; we aim to please.
This is what SnapCrack is all about. Our mission is to treat everyone who needs us, no matter what accident, injury, or condition they might have, as no one deserves to live in pain. This includes creating tailormade treatment plans and offering medical advice, as well as carrying out a wide range of treatment options that are going to make every one of our patients feel pain relief.
When you come to SnapCrack's sports chiropractor in Brickell injury clinic, you'll immediately see that the team is a happy one. That's because we love our work. Who wouldn't? We can make big, positive differences in people's lives through our medical treatments and pain management systems.
Spinal adjustments can provide immediate pain relief, and this treatment is something our licensed chiropractors can do for everyone who comes to us for help with chronic back pain and more. When you visit SnapCrack's chiropractic clinic, you'll immediately know you're in the right place.
The amazing work we carry out at SnapCrack isn't just about us, though. We couldn't do it without our amazing patients, and we value everyone who decides to come to us and use us as their sports chiropractor in Brickell.
To help in the best way we can, we take the time to speak to each patient as they come in, determining what the issue is and how they were hurt. We can also listen to what problems chronic back pain is causing in their lives. All of this information will help our expert licensed chiropractors work out the perfect treatment plan that will give our patients what they want in terms of pain relief, a better range of motion, and more.
You can be sure that we will do what it takes to ensure you have a more comfortable life in the long term, and not just in the here and now. This may need more than one visit, it may require physical therapy or additional spinal decompression, but whatever is required, we promise to keep you informed at every step of the way.
This means you can make the decisions you need to for your own health care, and you'll stay in control. This is hugely important in terms of recovery, but it's not something that every Brickell chiropractor clinic offers.
We Are A Walk-In Chiropractor
If you think we're just the same as every other sports chiropractor Brickell, you forget one important thing (among many that make us stand out from the crowd). You forget that we are a walk-in chiropractic clinic. This means that you don't need an appointment to come to us for pain management and chiropractic care.
You can visit us when you need to, whether that's as soon as you are recovered enough from your injuries to seek additional help, or it's years after your accident, and you realize that a licensed chiropractor could give you back the life you once had. We can help everyone.
At SnapCrack, we really can help everyone. There are no barriers when it comes to chiropractic treatment since it is non-invasive and completely natural. So, children can be treated just as seniors can, and everyone else in between.
If you are suffering from a spinal injury or complaint, something like chronic back pain, leg pain, neck pain, sciatica, whiplash, migraines, tension headaches, tense muscles, or anything else, SnapCrack can help. Visit us when you're ready, and you'll be amazed at the skill our chiropractic care team has at making you feel at ease, and then making you feel pain relief.
Needing the help of a sports chiropractor Brickell is nothing to be ashamed of; it's not a sign of weakness or something you need to hide away. It's you taking control of your health care and making the right decision for your life.
There's no point being in pain if you can go to SnapCrack in Brickell and be treated by a qualified, licensed chiropractor who will give you immediate pain relief and an ongoing treatment plan so you can take care of your own health in the future.
Come to us today to get the chronic back pain help you need, and we can start making you feel like yourself again right away.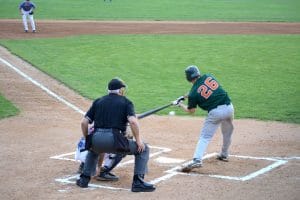 Baseball is a hugely popular sport that many people enjoy. However, injuries can happen while playing the game – whether you are a professional athlete or a novice. The repetitive hitting and throwing motions in baseball put stress on the spine and make players susceptible to strains and back pain. If you notice back pain
Read More »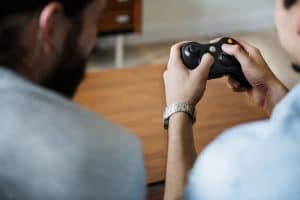 Playing video games is a fun pastime that many people enjoy. However, sitting for long hours can harm your health, particularly when it comes to your spine. Video gaming injuries are becoming increasingly common and include everything from back pain to carpal tunnel syndrome. If you start to experience pain while playing video games, you
Read More »
If you have lower back pain, then you're not alone. Studies show that over half of American adults experience back pain every year. Back pain is a widespread health condition that causes millions of lost workdays every year. Not only can back pain affect your career, but it can also have a significant impact on
Read More »