Coral Gables Chiropractor Near Me
Walk-in Chiropractor In Coral Gables
$29 CHIROPRACTIC ADJUSTMENTS


FIRST TIME AND EVERY TIME​
    No Appointments
    No Hidden Fees
    Don't Like People Touching Your Neck? That's Cool With Us.
Monday: 
Tuesday: 
Wednesday: 
Thursday: 
Friday:
Saturday: 
Sunday: 
12:00 PM – 8:00 PM
12:00 PM – 8:00 PM
12:00 PM – 8:00 PM

12:00 PM – 8:00 PM

12:00 PM – 8:00 PM

10:00 AM – 6:00 PM

Closed
FIRST TIME AND EVERY TIME
Includes any or all of our chiropractic services during your visit.
Want more info? Fill out the form and we will be in touch.
Don't Want Your Neck Touched? That's Cool With Us.
Ready to feel good again? Let's get cracking!
Chronic back pain can kill your enjoyment before you've even started an activity. You are excited, having fun, and then you move wrong, and pain shoots through you and stops you in your tracks. Back pain can be ongoing. It can be recurring.
You may have just hurt yourself. Either way, the medical advice when back pain restricts your range of motion or causes you physical or mental distress is to seek out physical therapy or pain treatment from a chiropractic center.
You should never feel like you have to get bad enough to enjoy that popping relief of chiropractic care. Our treatment options are some of the most affordable in South Florida, and we are the best option when looking for a Coral Gables chiropractor near me. Our Coral Gables chiropractors are specialists at spinal manipulations and work to provide on-site and ongoing pain relief for those with various pains and aches.
SnapCrack Coral Gables Location
A spinal decompression treatment plan can help you relieve pain, improve range of motion, and boost your nervous system. It is an excellent all-in-one treatment to help you feel great about yourself again. Dance, jump with joy and do what you love without thinking of the pain suffered all those months and years where you went without chiropractic care from Coral Gables chiropractors near me.
Our clinic is located at 95 Andalusia Ave, just off Coral Way. This makes it easy to get to us regardless of whether you live in Douglas, Coral Groves, Crafts, Southeast Gables, the Silver Bluff Estates, or the Coral Gables Section.
You can even drop by if you have too much fun at the Venetian Pool, or pop on in just before, during lunch, or after your work. Our team is here to help you enjoy the pain relief and multiple other benefits of chiropractic care when you need it, at an affordable price.
SnapCrack Coral Gables Services
Treatment from a licensed chiropractor should be seen as part of your health care. A family chiropractor can provide a wide range of benefits, from relieving pain suffered to improving your mobility, flexibility, and cognitive function.
The Crack
The Crack is based on the oldest practices that are used around the world. All of our Coral Gables chiropractors are trained in it and know exactly what they are doing and how to customize your treatment to suit you and your preferences best.
They will work to move your neck, your body, and your spine in different positions. They will also put downward pressure on your spine so that they can manually adjust it back into position.
In the process, you will hear a few large cracks. Nothing to worry about! They are the same type of crack you get if you stretch or crack your knuckles; it is just gas releasing from your joints.
Many find that crack immensely satisfying, but there are many other options to choose from when you visit the best Coral Gables chiropractor near me if you are not comfortable with it.
The Drop
The Drop is our most gentle option at our Coral Gables chiropractor clinic. It uses a drop table, which is a specialist tool in the chiropractor's arsenal. You will lie down, and with the help of the drop table, your chiropractor will adjust your spine.
The Click
The Click is also very gentle and uses a handheld instrument to push your spine back into position. It kind of clicks the spine back into place. Both the Drop and The Click don't have that loud cracking noise and are better suited for those who need a gentler touch.
IV Vitamin Therapy
We also offer some of the best-priced vitamin therapy options in the state. Choose from five vitamin therapies or our all-in-one hangover IV therapy to boost your health from the inside.
Visit Our SnapCrack Coral Gables Chiropractors Today
Visit our SnapCrack Coral Gables Chiropractors to get great, holistic medical treatments for your neck pain, leg pain, and chronic back pain. We will relieve back pain with spinal adjustments and spinal decompressions, so you can get back to doing what you love.
If you are looking for a great pain management option for ongoing, chronic back pain, it is highly recommended you save big by investing in our membership. For just $49 per month, you can enjoy up to six sessions available to you throughout the month. You can even enjoy an IV vitamin therapy session and boost your immune system from a cellular level.
We are so much more than the best Coral Gables chiropractor near me. We are committed to your care. That is why you will never wait when you visit us and why you will enjoy the best rates for quality pain relief, guaranteed.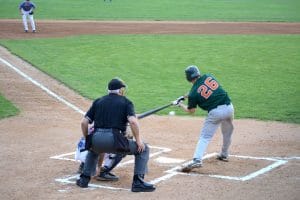 Baseball is a hugely popular sport that many people enjoy. However, injuries can happen while playing the game – whether you are a professional athlete or a novice. The repetitive hitting and throwing motions in baseball put stress on the spine and make players susceptible to strains and back pain. If you notice back pain
Read More »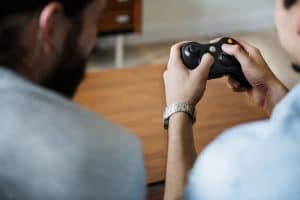 Playing video games is a fun pastime that many people enjoy. However, sitting for long hours can harm your health, particularly when it comes to your spine. Video gaming injuries are becoming increasingly common and include everything from back pain to carpal tunnel syndrome. If you start to experience pain while playing video games, you
Read More »
If you have lower back pain, then you're not alone. Studies show that over half of American adults experience back pain every year. Back pain is a widespread health condition that causes millions of lost workdays every year. Not only can back pain affect your career, but it can also have a significant impact on
Read More »