Chiropractors Near Park West
Walk-in Chiropractor In Brickell
$29 CHIROPRACTIC ADJUSTMENTS


FIRST TIME AND EVERY TIME​
    No Appointments
    No Hidden Fees
    Don't Like People Touching Your Neck? That's Cool With Us.
Monday: 
Tuesday: 
Wednesday: 
Thursday: 
Friday:
Saturday: 
Sunday: 
12:00 PM – 8:00 PM
12:00 PM – 8:00 PM
12:00 PM – 8:00 PM

12:00 PM – 8:00 PM

12:00 PM – 8:00 PM

10:00 AM – 6:00 PM

Closed
FIRST TIME AND EVERY TIME
Includes any or all of our chiropractic services during your visit.
Want more info? Fill out the form and we will be in touch.
Don't Want Your Neck Touched? That's Cool With Us.
Ready to feel good again? Let's get cracking!
Facts are always interesting to someone. Each fact has someone who wants to know about it. For example, the fact that one third of the population of adults in the US suffers from chronic back pain is the fact that those who have this condition, or those who know someone whose life is being affected by chronic back pain, leg pain, neck pain, or a similar condition, will be interested to know. It's good to understand that you're not the only one going through this particular problem, even if it's a worry to know that so many other people are at the same time.
It's also good to know that there is help. If you visit one of SnapCrack's South Florida chiropractic clinics, for example, you'll find pain relief, pain management, and a treatment plan created by licensed chiropractors that will help you with the pain suffered now and, in the future, too.
SnapCrack are excellent chiropractors near Park West, and we treat our patients with amazing chiropractic care. Because of the large amount of experience, we have in medical treatments like spinal adjustment, we know exactly what to do when someone visits one of our chiropractic centers; we can give you the pain relief you've been searching for.
Why Visit A Walk-In Clinic?
When you need pain relief because you are suffering from chronic back pain, it's not just the physical issues that you're thinking about. Chronic back pain and other pain throughout the body can lead to stress, anxiety, even depression.
This is because it affects life in such a negative way, preventing you from carrying out your normal, everyday duties. You might not be able to work or play sports or enjoy any kind of hobby. In the worst cases, you might even be confined to bed.
This is why finding the ideal chiropractors in Brickell near Park West to carry out spinal manipulations is the best thing you can do – once the pain suffered is in the past, your life can get back to normal, and you can enjoy everything it has to offer once more.
The sooner you receive medical treatment for your chiropractic condition, the better. The spine won't just heal itself; if it is out of alignment through sickness or an injury or accident, then that's how it will stay, and that means you'll always be in pain. It doesn't have to be this way.
SnapCrack has ensured that each of our South Florida chiropractic centers is a walk-in chiropractor clinic, so you can come to us without having to make an appointment first. The beauty of this is that our expert licensed chiropractors in Brickell can relieve back pain much more quickly, and your pain treatment can start right away.
We Are A Relaxed and Caring Chiropractic Clinic
If when you find you need chiropractors near Park West, you are still reluctant to visit a chiropractic clinic, we understand. SnapCrack has helped many people over the years resulting in us becoming highly recommended, and that means we have treated all kinds of people, including those who were afraid, or at least a little anxious, about visiting a chiropractic clinic.
Any kind of medical environment can be uncomfortable to be in if you don't know exactly what kind of medical treatment you might have to go through. 
Because we know and understand that some people feel this way, the team at SnapCrack has created relaxed and caring chiropractic centers.
Everyone who comes through our doors will feel at ease, safe in the knowledge that if they have a question, it will be answered by our fabulous, licensed chiropractors. Those same licensed chiropractors strive to keep each patient completely informed at every stage of their treatment to pick up any health care issues right away.
SnapCrack's Treatment Is for Everyone
SnapCrack's South Florida chiropractic centers are definitely for everyone. We've set them up to make them easy to find, easy to use, and easy to be glad you went to. If you know you need chiropractors near Park West, you need SnapCrack, and once you start discussing your treatment options with our experts, you'll understand why you've made that great choice.
SnapCrack can help you, and that's a promise. Chiropractic care is a complementary therapy, meaning that it is natural and non-invasive. Because of the fact that no surgery has to be carried out, our licensed chiropractors can treat anyone regardless of age or treatment requirements.
Plus, we will create a bespoke treatment plan that details the wide range of chiropractic treatment options that will help you, giving you complete peace of mind that whatever spinal manipulations are needed, we know just how to perform them.
There are many different conditions that chiropractic treatment can help with, some of which might surprise you. The spine is linked to the rest of the body through the central nervous system, so a damaged spine can lead to pain almost anywhere else.
Even migraines and digestive problems can be chiropractic problems. This is why speaking to licensed chiropractors in Brickell near Park West is often the first step to pain relief, even if you didn't realize that was the help you needed.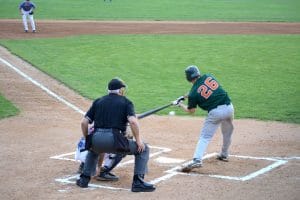 Baseball is a hugely popular sport that many people enjoy. However, injuries can happen while playing the game – whether you are a professional athlete or a novice. The repetitive hitting and throwing motions in baseball put stress on the spine and make players susceptible to strains and back pain. If you notice back pain
Read More »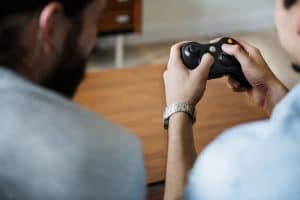 Playing video games is a fun pastime that many people enjoy. However, sitting for long hours can harm your health, particularly when it comes to your spine. Video gaming injuries are becoming increasingly common and include everything from back pain to carpal tunnel syndrome. If you start to experience pain while playing video games, you
Read More »
If you have lower back pain, then you're not alone. Studies show that over half of American adults experience back pain every year. Back pain is a widespread health condition that causes millions of lost workdays every year. Not only can back pain affect your career, but it can also have a significant impact on
Read More »