Chiropractors Near Me in South Miami
Walk-in Chiropractor In South Miami
$29 CHIROPRACTIC ADJUSTMENTS


FIRST TIME AND EVERY TIME​
    No Appointments
    No Hidden Fees
    Don't Like People Touching Your Neck? That's Cool With Us.
Monday: 
Tuesday: 
Wednesday: 
Thursday: 
Friday:
Saturday: 
Sunday: 
12:00 PM – 8:00 PM
12:00 PM – 8:00 PM
12:00 PM – 8:00 PM

12:00 PM – 8:00 PM

12:00 PM – 8:00 PM

10:00 AM – 6:00 PM

Closed
FIRST TIME AND EVERY TIME
Includes any or all of our chiropractic services during your visit.
Want more info? Fill out the form and we will be in touch.
Don't Want Your Neck Touched? That's Cool With Us.
Ready to feel good again? Let's get cracking!
Relieve back pain at its source with spinal decompression and physical therapy services from chiropractors near me in South Miami. We work to build the perfect treatment plan for your needs. It doesn't matter if you are suffering from back pain, neck pain, or even certain kinds of leg pain. So long as the source of the pain is located in your spine, you can enjoy pain relief at the hands of our South Miami chiropractors.
Receiving chiropractic care is the perfect way to help remove pain from your back and bring flexibility and freedom back to your day. Follow the medical advice of experts everywhere, and when you experience back pain visit our family chiropractor at our South Miami chiropractic clinic. Your health, and your back, will thank you.
South Miami Chiropractic Services
Your licensed chiropractor will ask you what pain you have experienced, your preferences, and a few other key questions to help you choose which of our three chiropractic treatments is perfect for you:
1.    The Drop
2.    The Click
3.    The Crack
Each offers great relief and works to adjust your spine, but they vary in intensity. The Crack is our most popular option, but some are not comfortable with the crack or need a more gentle option. In those cases we offer two gentle alternatives; The Click, which uses a handheld instrument to "click" your spine back into place, and The Drop, which uses a drop table.
South Miami IV Vitamin Boosters
We specialize in more than just pain treatment. To round out our health care offerings, we now also offer highly recommended IV Vitamin boosters. We currently have five vitamin boosters available:
Zinc
Vitamin C
Vitamin B12
Biotin
Glutathione
We also offer a hangover booster to help you shake off those aches and pains. Don't give away a single day off, or give yourself a pick-me-up if you have work to get to and want to feel better, fast.
Our vitamin boosters are some of the most affordable in the entire city. For non-members, every vitamin booster costs $35. For members, you can treat yourself to one IV vitamin booster per month, and enjoy a discount down to $19 for additional boosters.
Visit Our South Miami Chiropractic Center
Our South Miami chiropractic clinic near you is the best place for pain management, both for your vertebrae and your nervous system. Our team will work with you to create the perfect chiropractic treatment, so you can finally seize the day like you have wanted to, but couldn't because back, neck or leg pain was stopping you.
We are located at 7209 SW 57TH Court, making us perfect for those looking for Chiropractors near me in South Miami and the surrounding areas of Dadeland, Ponce Davis, High Pines, Tahiti, and Biscayne Bay View. Our location is also perfect if you need a quick chiropractic adjustment and are visiting either the Fairchild Botanic Garden or the University of Miami.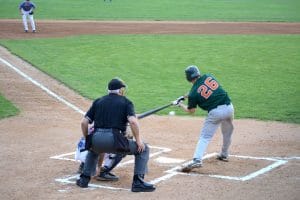 Baseball is a hugely popular sport that many people enjoy. However, injuries can happen while playing the game – whether you are a professional athlete or a novice. The repetitive hitting and throwing motions in baseball put stress on the spine and make players susceptible to strains and back pain. If you notice back pain
Read More »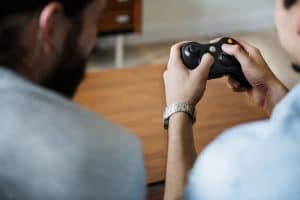 Playing video games is a fun pastime that many people enjoy. However, sitting for long hours can harm your health, particularly when it comes to your spine. Video gaming injuries are becoming increasingly common and include everything from back pain to carpal tunnel syndrome. If you start to experience pain while playing video games, you
Read More »
If you have lower back pain, then you're not alone. Studies show that over half of American adults experience back pain every year. Back pain is a widespread health condition that causes millions of lost workdays every year. Not only can back pain affect your career, but it can also have a significant impact on
Read More »