Chiropractors Near Me in South Beach
Walk-in Chiropractor In Miami Beach
$29 CHIROPRACTIC ADJUSTMENTS


FIRST TIME AND EVERY TIME​
    No Appointments
    No Hidden Fees
    Don't Like People Touching Your Neck? That's Cool With Us.
Monday: 
Tuesday: 
Wednesday: 
Thursday: 
Friday:
Saturday: 
Sunday: 
12:00 PM – 8:00 PM
12:00 PM – 8:00 PM
12:00 PM – 8:00 PM

12:00 PM – 8:00 PM

12:00 PM – 8:00 PM

10:00 AM – 6:00 PM

Closed
FIRST TIME AND EVERY TIME
Includes any or all of our chiropractic services during your visit.
Want more info? Fill out the form and we will be in touch.
Don't Want Your Neck Touched? That's Cool With Us.
Ready to feel good again? Let's get cracking!
SnapCrack has a clinic that is perfectly situated for those who live, work, or are visiting South Beach. It doesn't matter if you are here to enjoy the sands, hit up the Miami Beach Golf Club, or enjoy anything in-between.
One of the worst things that can happen is you move wrong, pull on your nervous system, and suddenly have extreme or ongoing aches and pains. This can happen when you are out on the water, playing a game of golf, or even just picking up your shopping bags slightly wrong.
When you need pain management health care, follow the top medical advice and seek out chiropractic care. SnapCrack offer highly recommended physical therapy and chiropractic services at incredible prices, so you can get the help you need for your back and neck pain when you need it.
Our Chiropractic Clinic Near you in South Beach
When looking for a quality Miami Beach chiropractor who can provide pain relief through spinal manipulations, our team at SnapCrack are the ones for you. Pain treatment is our specialty, and we can help you on a one-off, or ongoing basis depending on the type of injury or condition, as well as how effective a single session in.
When you are looking for chiropractic clinics near you in South Beach, you also have options. A short drive and you can visit our Miami Beach chiropractors or our Brickell chiropractors in a matter of minutes.
Miami Beach Chiropractic Clinic
You will be amazed at just how effective spinal decompression is to relieve back pain. Spinal adjustments work well when recovering from a minor injury, like a sports injury or a slight sprain (for example, if you've pulled your back). You can even get on-the-spot treatment if you are visiting Miami Beach, with our Miami Beach chiropractors located just off the water at 6879 Collins Ave.
Our Miami Beach chiropractic clinic is perfect for those looking for quality and affordable chiropractors near you in South Beach. Just a quick drive up and you'll be at our doorstep, and with no need for an appointment, you will be seen to within minutes.
Downtown Miami FL Chiropractic Clinic
If you take the Macarthur Causeway into Downtown Miami FL, then you can treat yourself to a wide range of benefits from pain relief to increased range of motion at our Brickell location. Find us at 1055 Brickell Plaza, and be seen to within minutes. You won't find a better option that is more convenient, especially if you are heading into the downtown area already. Simply stop on by, and you can feel the difference within moments.
Our Services
The services available at both our Miami Beach and Downtown Miami FL chiropractic clinics are ideal for those looking for relief for their spine-related pains. This includes neck and leg pain, as the spine also works to protect the complex nervous system that allows us to control and feel our entire body. It is so important that a pinched nerve can cause pain throughout our back all the way into our legs. The best way to treat such a pinched nerve is with chiropractic treatment.
Our Prices
The treatment options at our chiropractic center are affordable and standard across the board. It doesn't matter whether you want the Crack, The Click, or The Drop. For non-members, the price you pay your family chiropractor will be the same $29.
For members you have six sessions included per month in your membership fee of $49. This works out to around $8 per session, and that's if you don't take advantage of the included IV vitamin booster you also get with your monthly membership.
Your Satisfaction
Dealing with sudden or chronic back pain is hard, and you cannot just turn to medication to handle the pain. The holistic medical treatments that we offer are high quality, affordable, and effective. You will get the best possible care from our team, at the best rate, when you need it.
When to Visit a SnapCrack Chiropractic Clinic
Visit one of our chiropractic clinics near you in South Beach if you have back, neck, or even leg pain from any of these situations.
Sports Injuries
Everyday Injuries and Sprains
Stress-Related Pains
Chronic Pains
Stop By At Your Convenience with Our No Wait Guarantee
Build a treatment plan just for you with one of our licensed chiropractors in Miami Beach or Brickell. We offer the best chiropractic service in all of South Florida, and will not be beaten for price. Enjoy the difference for yourself, and see just how wonderful life can be without back pain, and when a healthy spine is holding your head high.
Visit whenever we are open. There are no wait times, you'll be in and out before you know it, and you'll be thrilled with your service, guaranteed.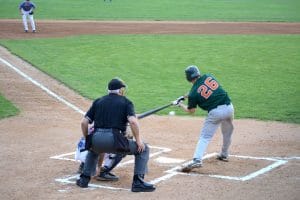 Baseball is a hugely popular sport that many people enjoy. However, injuries can happen while playing the game – whether you are a professional athlete or a novice. The repetitive hitting and throwing motions in baseball put stress on the spine and make players susceptible to strains and back pain. If you notice back pain
Read More »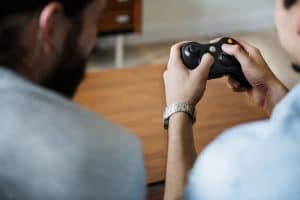 Playing video games is a fun pastime that many people enjoy. However, sitting for long hours can harm your health, particularly when it comes to your spine. Video gaming injuries are becoming increasingly common and include everything from back pain to carpal tunnel syndrome. If you start to experience pain while playing video games, you
Read More »
If you have lower back pain, then you're not alone. Studies show that over half of American adults experience back pain every year. Back pain is a widespread health condition that causes millions of lost workdays every year. Not only can back pain affect your career, but it can also have a significant impact on
Read More »