Chiropractors Near Me in Soho
Walk-in Chiropractor In Miami Beach
$29 CHIROPRACTIC ADJUSTMENTS


FIRST TIME AND EVERY TIME​
    No Appointments
    No Hidden Fees
    Don't Like People Touching Your Neck? That's Cool With Us.
Monday: 
Tuesday: 
Wednesday: 
Thursday: 
Friday:
Saturday: 
Sunday: 
12:00 PM – 8:00 PM
12:00 PM – 8:00 PM
12:00 PM – 8:00 PM

12:00 PM – 8:00 PM

12:00 PM – 8:00 PM

10:00 AM – 6:00 PM

Closed
FIRST TIME AND EVERY TIME
Includes any or all of our chiropractic services during your visit.
Want more info? Fill out the form and we will be in touch.
Don't Want Your Neck Touched? That's Cool With Us.
Ready to feel good again? Let's get cracking!
It is a scary thought, but studies have shown that an incredible – and devastating – one in three adults in the US population suffers from some kind of back pain. Whether it is chronic back pain or not, that is a lot of people who need pain relief; that is a lot of people who could benefit greatly from the expert care of a licensed Miami Beach chiropractor. This is why SnapCrack is here.
Our excellent team across our South Florida chiropractic clinics are on hand to assist with any kind of spinal issue, and our wide range of different treatment options and the medical advice that we can offer is exceptional. There is no one else quite like SnapCrack, and when you need chiropractors in Miami Beach near Soho, we are the place to go.
Remember, just because your back is hurting does not mean you have to live with the pain suffered. There are options. Chiropractic care is all about manually manipulating the spine back into place once it has fallen out of alignment in some way, and once that happens, pain relief can be immediate. Why not search out SnapCrack, chiropractors near you in Soho, for the help you need to put your life back on track and enjoy it once more? We are always here for you across South Florida.
Choosing the Walk-In Clinic
Are you suffering from chronic back pain? Or could it be that you have to manage with leg pain or neck pain? Maybe it is your hips or shoulders, or perhaps you suffer from migraines and tension headaches, stiff joints, insomnia, pregnancy pains, range of motion problems, digestive issues, or something else entirely. All of these conditions, perhaps surprisingly, can be helped by a licensed Miami Beach chiropractor. So, what are you waiting for? If a good chiropractor can offer you pain relief, why not visit them today?
Is it because you have to make an appointment and then have to wait? Is it because, despite needing a licensed chiropractor help with your chronic back pain today, you have to wait another week or more for the spinal manipulations that will improve your range of motion? That does not seem fair. At least, that is what SnapCrack thinks.
We think that having to wait for pain relief is something that is just not necessary, and therefore we do not insist that our patients do that. We insist upon that you come to us when you need chiropractors near you in Soho, and you do not make an appointment at all. You can visit us at any time because we are a walk-in chiropractic clinic, and we have always worked in this way. It is the best thing for our patients, and that is the most important element of all.
A Relaxed and Caring Environment
Any kind of medical setting can be unnerving for patients. There is always an element of the unknown, and if you have ever had a problem with a health care professional in the past, you might be even more concerned about attending a chiropractic clinic. This is not something you need to worry about at SnapCrack. Our Miami Beach chiropractic centers are highly recommended because they are so welcoming.
The truth is, we understand that people will be nervous about attending a medical appointment, and when it comes to the wide range of chiropractic treatments, we have on offer at SnapCrack, you might not know how they all work towards your pain relief. So, we have made our chiropractic clinics as comfortable as possible, enabling our patients to be relaxed and at ease. In that way, we can help more people.
SnapCrack, chiropractors near you in Soho, can help as many people as possible by ensuring that our South Florida clinic locations are accessible and easy to find.
In fact, we chose them especially for this reason; we did not want our patients to have problems finding us, problem parking, problems getting inside our wonderful chiropractic centers. So, we have located our chiropractic clinics in only the very best spots, ensuring that if you need us for pain relief, you can find us easily.
To make things even better, there are no restrictions on who can benefit from the spinal manipulations that a licensed chiropractor in Miami Beach carries out to relieve back pain, neck pain, leg pain, and so much more. This means that when you need pain relief, you can have pain relief.
When you need a bespoke treatment plan to help you now, and in the future, that is what you can have. No matter what is required when you need chiropractors near you in Soho, SnapCrack can assist. We have the experience, the knowledge, and the exceptional practical ability to offer you a wide range of chiropractic treatments that will positively turn your life around.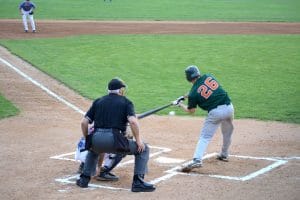 Baseball is a hugely popular sport that many people enjoy. However, injuries can happen while playing the game – whether you are a professional athlete or a novice. The repetitive hitting and throwing motions in baseball put stress on the spine and make players susceptible to strains and back pain. If you notice back pain
Read More »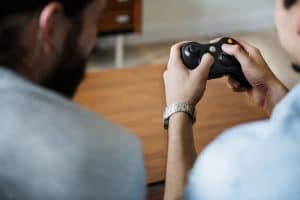 Playing video games is a fun pastime that many people enjoy. However, sitting for long hours can harm your health, particularly when it comes to your spine. Video gaming injuries are becoming increasingly common and include everything from back pain to carpal tunnel syndrome. If you start to experience pain while playing video games, you
Read More »
If you have lower back pain, then you're not alone. Studies show that over half of American adults experience back pain every year. Back pain is a widespread health condition that causes millions of lost workdays every year. Not only can back pain affect your career, but it can also have a significant impact on
Read More »