Chiropractors Near Me in Brickell
Walk-in Chiropractor In Brickell
$29 CHIROPRACTIC ADJUSTMENTS


FIRST TIME AND EVERY TIME​
    No Appointments
    No Hidden Fees
    Don't Like People Touching Your Neck? That's Cool With Us.
Monday: 
Tuesday: 
Wednesday: 
Thursday: 
Friday:
Saturday: 
Sunday: 
12:00 PM – 8:00 PM
12:00 PM – 8:00 PM
12:00 PM – 8:00 PM

12:00 PM – 8:00 PM

12:00 PM – 8:00 PM

10:00 AM – 6:00 PM

Closed
FIRST TIME AND EVERY TIME
Includes any or all of our chiropractic services during your visit.
Want more info? Fill out the form and we will be in touch.
Don't Want Your Neck Touched? That's Cool With Us.
Ready to feel good again? Let's get cracking!
SnapCrack's highly recommended Brickell chiropractors are the perfect people to seek out professional chiropractic care to relieve back pain. Spinal decompression provides so many wonderful benefits and should be seen as an essential component of your health care.
Our Brickell chiropractic clinic can help you address so many issues, both along your spine and with your nervous system. There is a reason why the standing medical advice for those with back and neck pain is to invest in spinal manipulations. There is a reason why chiropractic care is one of the best treatment options for those with chronic back pain. It is safe, it is effective, and at SnapCrack's Brickell chiropractic center your pain treatment is very affordable.
Benefits of Chiropractic Care
Chiropractic care is one of the most accessible physical therapy options. It can help those with back, neck, and even leg pain. Though pain relief is the primary reason why people will come to visit our Brickell chiropractic clinic, there are four great reasons to seek out chiropractic therapy near you in Brickell.
Pain Relief
Improve your health and wellbeing substantially just by removing pain from the equation. Chiropractic care in Brickell works to help relieve your pain in two main ways. To start, when a spine is not in its correct position, it cannot physically hold your weight properly. This causes pressure and pain.
By adjusting your spine with our top chiropractors near you in Brickell, you can carry your weight correctly and remove their weight and pressure.
The second reason why you may be feeling pain is if your spine has pinched a nerve along your spine. There are other sensations you may feel as well. Tingling, warmth, and numbness are also a sign of a pinched nerve.
Spinal adjustments from our Brickell chiropractors can help fix these issues at the source. For those with chronic back pain and chronic conditions, chiropractic therapy in Brickell can help manage the pain on an ongoing basis, allowing you to diversify your treatment and pain management efforts.
Range of Motion
When your family chiropractor works to remove the pain and improve your spine's alignment, you will also enjoy an improved range of motion. Be more flexible, enjoy dancing again, and generally be ready to take on your day, whatever that may mean.
Circulation
It isn't just your nerves that can get pinched from a spine that needs adjusting from one of the chiropractors near you in Brickell. Blood vessels could also get pinched or pressured. Though most won't seek out chiropractic care, for this reason, one of the additional benefits you will enjoy after a session with our Brickell chiropractors is feeling more awake and alert.
Immune System
Chiropractic medical treatments near you in Brickell can even help improve your immune system's response. Studies have shown that the body sends warning signals of invaders to the brain before the brain sends the immune system to attack the virus or bacteria. By improving your spine, also known as the information highway in the body, you can improve message transmission and help your body fend off the next flu faster and more effectively.
Who Should Receive Chiropractic Treatment?
Spinal manipulations should be the go-to treatment plan for those with a variety of injuries:
Sports Injuries
One of the injuries that any licensed chiropractor sees often is a sports injury. Any kind of play or sport can cause a sprain or muscle strain, and so long as the injury is minor, our Brickell chiropractors can help you get back to playing in no time.
Pulled Backs
The pain suffered when you throw out your back is not pleasant. Typically the pain will be from a combined problem: your spine and muscles. Seek out chiropractic care near you in Brickell to help reduce the pain and follow up with massage therapy to say goodbye to back pain and enjoy your day.
Posture Problems
There are a variety of treatment options available, so if you are trying to improve your posture and health make our Brickell chiropractors part of your efforts. We can help fix your spine's alignment so you aren't sabotaged and can start seeing the real results of a healthy spine.
Stress Problems
Stress can cause a huge amount of damage on your back. If you find that massages don't fully remove the pent-up stress and pain, then seek out our chiropractors near you in Brickell so that you can finally enjoy the relief you need.
Chronic Pain
There is a wide range of causes of chronic pain. Though you should absolutely seek out a medical doctor to get a diagnosis, many of the chronic conditions like sciatica do not have a cure. Instead, chiropractic treatment is recommended as a holistic pain management solution.
SnapCrack's Brickell Chiropractic Clinic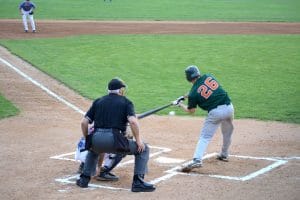 Baseball is a hugely popular sport that many people enjoy. However, injuries can happen while playing the game – whether you are a professional athlete or a novice. The repetitive hitting and throwing motions in baseball put stress on the spine and make players susceptible to strains and back pain. If you notice back pain
Read More »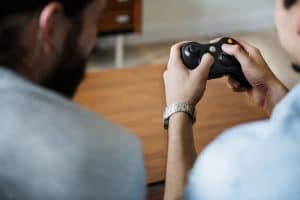 Playing video games is a fun pastime that many people enjoy. However, sitting for long hours can harm your health, particularly when it comes to your spine. Video gaming injuries are becoming increasingly common and include everything from back pain to carpal tunnel syndrome. If you start to experience pain while playing video games, you
Read More »
If you have lower back pain, then you're not alone. Studies show that over half of American adults experience back pain every year. Back pain is a widespread health condition that causes millions of lost workdays every year. Not only can back pain affect your career, but it can also have a significant impact on
Read More »