Chiropractors Near Me in Aventura
Walk-in Chiropractor In Hialeah
$29 CHIROPRACTIC ADJUSTMENTS


FIRST TIME AND EVERY TIME​
    No Appointments
    No Hidden Fees
    Don't Like People Touching Your Neck? That's Cool With Us.
Monday: 
Tuesday: 
Wednesday: 
Thursday: 
Friday:
Saturday: 
Sunday: 
12:00 PM – 8:00 PM
12:00 PM – 8:00 PM
12:00 PM – 8:00 PM

12:00 PM – 8:00 PM

12:00 PM – 8:00 PM

10:00 AM – 6:00 PM

Closed
FIRST TIME AND EVERY TIME
Includes any or all of our chiropractic services during your visit.
Want more info? Fill out the form and we will be in touch.
Don't Want Your Neck Touched? That's Cool With Us.
Ready to feel good again? Let's get cracking!
Aventura is a water lover's paradise. With Tidal Cove Water Park, Aventura Slide Tower, Maule Lake, and Golden and Sunny Isles Beaches right next door; you are spoiled for choice for things to do. You're even near the Intracoastal Mall and right next to the Gulfstream Park Racing and Casino. There are so many opportunities to have fun, but if you are being plagued with chronic back pain, then something will always hold you back.
A spinal adjustment from a friendly family chiropractor can help relieve back and neck pain, and also work to improve your range of motion. It isn't just highly recommended to get spinal decompression therapy for your back; it is one of the best ways to forget about the pain suffered along your spine.
So long as you don't have additional medical advice from your doctor and the injury is not serious and requires intensive rehabilitation, you can benefit massively from spinal manipulations. Relieve back pain with three great treatment options, and see the benefits of physical therapy for yourself. We will work with you to customize your treatment plan, so the only thing that you have to worry about is popping on by to the best chiropractors near me in Aventura: SnapCrack.
Our Chiropractic Clinics Near Me in Aventura
Pain treatment should be easy to get, which means it should be easy to travel to. We have two choices for those who live in Aventura and want a nearby, effective pain treatment for their minor back injuries or chronic back pain. We have five locations to date in South Florida, with more to come, so you can get your chiropractic treatment when and where you need it.
Hialeah Chiropractic Center
Our Hialeah licensed chiropractors can offer affordable health care and pain management and are easy to get to from East 49th Street. Just look for our clinic at number 755, and get the care you deserve.
Miami Beach Chiropractic Clinic
Your Miami Beach chiropractor can provide pain relief in moments. Find us at 6879 Collins Ave. Our location makes it easy to get chiropractic care and then head out and enjoy a full day at the beach or out on the water. So, if you are visiting, shopping or working near North Beach, South Beach, Atlantic Heights, Biscayne Point, or the Normandy Islands stop by our clinic.
Services We Offer at All of Our SnapCrack Clinics Near Me in Aventura
We offer a wide range of medical treatments to help with back, neck, and leg pain, as well as issues along the nervous system. The chiropractic clinics near me in Aventura can help you with it all, and they can help at a great price.
Best Prices in Miami
Our Miami Beach and Hialeah chiropractic centers offer some of the best prices in Miami, both for our non-members and members alike. A single chiropractic treatment with our Hialeah chiropractors or Miami Beach team costs just $29. For members, you can enjoy a single session for $8, or even less if you use all six chiropractic sessions and the IV vitamin booster you are entitled to with your monthly subscription of $49.
There are no hidden fees. There are no cancellation costs, just quality service and great rates.
No Waits and Fast Service
We have a no-wait policy, which is perfect for those who need to pop in for a quick adjustment at the chiropractic center near me in Aventura and don't want to try to fight with their schedule. If you find you have time on the way to work, or during lunch, we can see you within minutes. There is no appointment necessary, and our fast service means you'll get the care you need in record time.
Bilingual Treatment
If you want to learn more about our services in Spanish, please visit the Spanish side of our website. We want to help everyone in South Florida and in Miami, and to do that we knew from the start that providing our services in English and Spanish was a must.
Visit our top chiropractor clinics near me in Aventura today. Both Hialeah and our Miami Beach chiropractors are waiting to help you in every way they can. Choose from The Crack, The Click, or The Drop based on your spines needs, and do tell your chiropractor if you have any additional requests. The best chiropractors near me in Aventura will work to provide you the best, custom care at the best rates in the city.
Your care shouldn't be out of your budget. Getting chiropractic adjustment should be something you can treat yourself to regularly, and at SnapCrack you can do just that. Follow up with an affordable IV vitamin boost, and you will have the perfect wellness day out.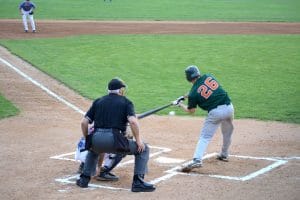 Baseball is a hugely popular sport that many people enjoy. However, injuries can happen while playing the game – whether you are a professional athlete or a novice. The repetitive hitting and throwing motions in baseball put stress on the spine and make players susceptible to strains and back pain. If you notice back pain
Read More »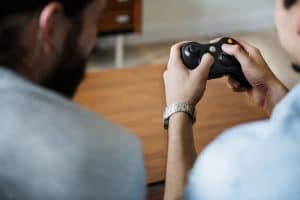 Playing video games is a fun pastime that many people enjoy. However, sitting for long hours can harm your health, particularly when it comes to your spine. Video gaming injuries are becoming increasingly common and include everything from back pain to carpal tunnel syndrome. If you start to experience pain while playing video games, you
Read More »
If you have lower back pain, then you're not alone. Studies show that over half of American adults experience back pain every year. Back pain is a widespread health condition that causes millions of lost workdays every year. Not only can back pain affect your career, but it can also have a significant impact on
Read More »