Chiropractor Near The Roads
Walk-in Chiropractor In Brickell
$29 CHIROPRACTIC ADJUSTMENTS


FIRST TIME AND EVERY TIME​
    No Appointments
    No Hidden Fees
    Don't Like People Touching Your Neck? That's Cool With Us.
Monday: 
Tuesday: 
Wednesday: 
Thursday: 
Friday:
Saturday: 
Sunday: 
12:00 PM – 8:00 PM
12:00 PM – 8:00 PM
12:00 PM – 8:00 PM

12:00 PM – 8:00 PM

12:00 PM – 8:00 PM

10:00 AM – 6:00 PM

Closed
FIRST TIME AND EVERY TIME
Includes any or all of our chiropractic services during your visit.
Want more info? Fill out the form and we will be in touch.
Don't Want Your Neck Touched? That's Cool With Us.
Ready to feel good again? Let's get cracking!
If you were to hear the entire – very long – list of all the different conditions and ailments that a licensed chiropractor in Brickell can treat, you would probably be surprised. Although licensed chiropractors are most well-known for spinal adjustments to help with chronic back pain, there are many other complaints that a Brickell chiropractor near The Roads can assist with, giving many people pain relief who might not have realized at first that chiropractic care was what they needed.
A licensed chiropractor is an ideal expert to go to from pain suffered from slips and falls and accidents in the workplace to digestive issues such as fibromyalgia and even migraines and tension headaches and stress symptoms.
When you go to one of SnapCrack's South Florida walk-in chiropractor clinics, you'll find that your life can be changed for the better in a wide range of different ways. The pain relief is the very first thing that will help, but medical advice about how to protect your spine in the future and physical therapy to improve your range of motion after an accident will also help, and you will be glad you went to a chiropractic clinic and had the experts at SnapCrack treat you.
We work in a different way from many other Brickell chiropractic clinics at SnapCrack. Rather than thinking of ourselves at all times and doing what it takes to boost our profits and make ourselves more and more successful, we believe instead of our patients first at all times. If we can give them pain relief, if we can solve their chronic back pain, leg pain, neck pain, or any other kind of issue, then we can be happy at a job well done.
We know that it can be hard to see beyond the pain suffered at times, especially when it has been there for a long time and is part of your everyday life, but there is a way to find pain relief, and that way is SnapCrack, chiropractor in Brickell near The Roads. You don't have to suffer anymore.
If it seems like we promise a lot when we talk about the expert spinal adjustments we can make for pain relief, don't worry; we are highly recommended, and our previous patients can attest to the fact that we keep our promises and that we can offer pain relief, a better range of motion and excellent treatment plans so that every aspect of your chiropractic care is covered.
We do this by listening to our patients. We want to know everything about their lifestyle and what they need us to achieve through chiropractic treatments. We want to know how the accident happened or what caused the chronic back pain or neck pain in the first place.
We want to know it all. By asking the right questions and digging deeper, we can find out the root cause and treat that and the area of the body that is in pain – these might be two different things altogether.spin
We're Easy to Find with Great Locations
Once you start thinking about finding a chiropractor in Brickell near The Roads for your chronic back pain, you'll find that there is a wide range of benefits to visiting SnapCrack's chiropractic clinics. Apart from everything we've already mentioned, our locations are ideal too.
We have chiropractic centers across South Florida, and wherever you are traveling from, you'll find a SnapCrack chiropractic clinic that is easy to find, easy to access, and easy to park at.
We have chosen our locations to be as convenient as possible for our patients, making sure they can have the pain relief they need when they need it, and not making them worry about how to get to us or how to find us, or even if there is going to be enough parking when they arrive.
By lowering the stress felt by our patients before they even reach us and speak to the licensed chiropractors in our Brickell chiropractor clinics, the treatment has already started – the correct spinal manipulations and a treatment plan that covers all aspects of your health care will finish it, giving you a fully rounded service that takes everything into account.
Come to SnapCrack; We Can Help
You've seen that we make promises at SnapCrack, but we hope you've also seen that our highly recommended licensed chiropractors and other members of the SnapCrack team can keep those promises and do so every day.
We know we can help you. The beauty of chiropractic care is that there are no age limits to who can benefit from it, which is why you'll find family chiropractors who can treat children and adults alike.
This is because medical treatments like chiropractic care are non-invasive and natural, with no drugs used and no surgical procedures required. This not only means that everyone can benefit, but it also means that there is very little recovery time required and no side effects.
Chiropractic care is the ideal way to achieve pain relief and a greater range of motion, and if you need our help, SnapCrack, a chiropractor near The Roads, is here for you.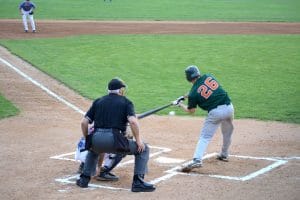 Baseball is a hugely popular sport that many people enjoy. However, injuries can happen while playing the game – whether you are a professional athlete or a novice. The repetitive hitting and throwing motions in baseball put stress on the spine and make players susceptible to strains and back pain. If you notice back pain
Read More »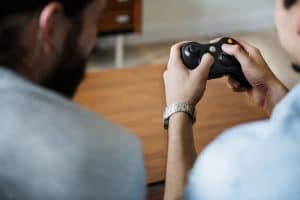 Playing video games is a fun pastime that many people enjoy. However, sitting for long hours can harm your health, particularly when it comes to your spine. Video gaming injuries are becoming increasingly common and include everything from back pain to carpal tunnel syndrome. If you start to experience pain while playing video games, you
Read More »
If you have lower back pain, then you're not alone. Studies show that over half of American adults experience back pain every year. Back pain is a widespread health condition that causes millions of lost workdays every year. Not only can back pain affect your career, but it can also have a significant impact on
Read More »