Chiropractor Near South Beach in Miami
Walk-in Chiropractor In Miami Beach
$29 CHIROPRACTIC ADJUSTMENTS


FIRST TIME AND EVERY TIME​
    No Appointments
    No Hidden Fees
    Don't Like People Touching Your Neck? That's Cool With Us.
Monday: 
Tuesday: 
Wednesday: 
Thursday: 
Friday:
Saturday: 
Sunday: 
12:00 PM – 8:00 PM
12:00 PM – 8:00 PM
12:00 PM – 8:00 PM

12:00 PM – 8:00 PM

12:00 PM – 8:00 PM

10:00 AM – 6:00 PM

Closed
FIRST TIME AND EVERY TIME
Includes any or all of our chiropractic services during your visit.
Want more info? Fill out the form and we will be in touch.
Don't Want Your Neck Touched? That's Cool With Us.
Ready to feel good again? Let's get cracking!
SnapCrack chiropractor near South Beach in Miami has one mission, and our practitioners have one thing on their minds; we want to help as many people as we can get a better life. This life will be one that is free of pain, and that allows them to have the best mobility possible so that they can work, have fun, be with friends and family, experience new things, and generally enjoy life to the fullest. Who wouldn't want that?
It might sound as though this is a fantasy, a far-fetched dream, but because this is exactly what we have been doing ever since we opened, we know at SnapCrack that it is entirely possible. Those who need our help can come to us at any time, safe in the knowledge that their pain will soon be gone.
Our highly trained team of professional chiropractors and staff will be on hand to take you through every step of the process from your arrival at our walk-in clinic to your treatment and beyond – we don't just say goodbye and think nothing more of what happened.
We give our patients an amazing aftercare package complete with exercises they need to carry out and information to help them reduce the risk of a reoccurrence of the injury. We value our patients, and we want to make sure we do what we can for them at all stages.
Satisfied Clients Are Important
SnapCrack chiropractor near South Beach in Miami will always have our patients in mind whatever we do. Whenever there is a decision to be made, it is the patient that informs us. This means that you can rest assured that when you visit our wonderful clinic, you will feel safe and secure.
You will feel taken care of. You will feel welcome. There is nothing better for our patients than offering them this, especially if they are nervous about the treatment ahead of them. We try to make each part of the process as easy as possible for everyone.
The difference with SnapCrack is that we take extra steps. We make sure we find out exactly what results the client wants, and we work out a way to give those results to them. We go the extra mile at all times, giving people peace and comfort while taking away their pain and suffering.
By examining the root cause of any condition, no matter how big or small, no matter whether it's chronic or short term, no matter what may have lead to it, we can ensure we are giving exactly the right treatment in exactly the right way. This might take longer, but if it leads to reduced pain for longer too, then surely it is worth it?
We Have A Convenient Location
As we said, everything we do is done with our patients in mind, and that goes right down to where we are located. If you are having trouble with your mobility, if you are suffering and in pain, the last thing you want is to have to struggle to find your chiropractor too. We aren't hidden away; we aren't difficult to find.
Our convenient location means that our SnapCrack chiropractor clinic near South Beach in Miami can be accessed by everyone – we are signposted, and there is plenty of parking, so you won't have to worry about missing us or not getting parked in the right spot. It's easy to visit us, and easy to put our claims to the test; you just have to walk through the door.
What else can we possibly do to make things easier for our patients? Well, the one thing we decided on above everything else was to be a walk-in Miami chiropractor near South Beach. By doing this, we can ensure that no one has to wait to be seen – you don't have to make an appointment, so waiting days, weeks, or even longer is not necessary.
You might have to wait for a short while when you get to us, but that's nothing compared to how long you would have had to wait for an appointment elsewhere.
Come and see us if you are suffering from:
Back pain
Leg pain
Neck pain
Shoulder pain
Hip pain
Muscle tension
Stress
Migraines
Tension headaches
Scoliosis
Pregnancy pain
Joint stiffness and dozens of other conditions
If you are experiencing any of the above, you will want to be seen quickly by a professional who is ready and willing to help you in every way they can. This isn't always possible elsewhere, but at SnapCrack, it's what we do, day in, day out.
By offering a walk-in clinic service, SnapCrack stands out above the rest. We can see our patients more quickly, with just as much skill and professionalism as any other chiropractor, including those you would normally have to wait many weeks to see. It's clear that the SnapCrack walk-in chiropractor in Miami near South Beach is the right choice for you, and for everyone.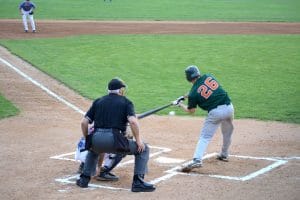 Baseball is a hugely popular sport that many people enjoy. However, injuries can happen while playing the game – whether you are a professional athlete or a novice. The repetitive hitting and throwing motions in baseball put stress on the spine and make players susceptible to strains and back pain. If you notice back pain
Read More »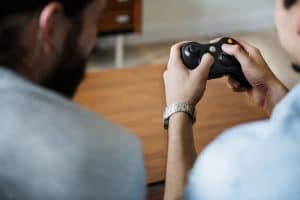 Playing video games is a fun pastime that many people enjoy. However, sitting for long hours can harm your health, particularly when it comes to your spine. Video gaming injuries are becoming increasingly common and include everything from back pain to carpal tunnel syndrome. If you start to experience pain while playing video games, you
Read More »
If you have lower back pain, then you're not alone. Studies show that over half of American adults experience back pain every year. Back pain is a widespread health condition that causes millions of lost workdays every year. Not only can back pain affect your career, but it can also have a significant impact on
Read More »