Chiropractor Near Me in Surfside
Walk-in Chiropractor In Miami Beach
$29 CHIROPRACTIC ADJUSTMENTS


FIRST TIME AND EVERY TIME​
    No Appointments
    No Hidden Fees
    Don't Like People Touching Your Neck? That's Cool With Us.
Monday: 
Tuesday: 
Wednesday: 
Thursday: 
Friday:
Saturday: 
Sunday: 
12:00 PM – 8:00 PM
12:00 PM – 8:00 PM
12:00 PM – 8:00 PM

12:00 PM – 8:00 PM

12:00 PM – 8:00 PM

10:00 AM – 6:00 PM

Closed
FIRST TIME AND EVERY TIME
Includes any or all of our chiropractic services during your visit.
Want more info? Fill out the form and we will be in touch.
Don't Want Your Neck Touched? That's Cool With Us.
Ready to feel good again? Let's get cracking!
At SnapCrack walk-in chiropractors in South Florida, you'll find everything you need in our amazing chiropractic centers to help you with your chronic back pain, neck pain, leg pain, migraines, digestive problems, rotator cuff injuries, back problem from slips and falls, and much more besides. We can provide expert pain relief and chiropractic treatments such as spinal adjustments and spinal decompression to ensure that you are fit and healthy once more.
SnapCrack is the ideal chiropractic clinic to go to when you search for a chiropractor in Miami Beach near Surfside. We're the ideal chiropractic clinic to go to when you need to be seen quickly by a licensed chiropractor. Our excellent, friendly, professional team will be ready to offer you pain relief and pain management advice at any of our South Florida chiropractic centers.
We'll give you the information we have about our chiropractic treatment options, and we'll guide you through the individual treatment plan we'll create for you. We'll ask the right questions, and we'll get to the heart of the issue, making sure you get a complete service from SnapCrack. What more could you need?
Everything in One Expert Package
The majority of people who ask SnapCrack for help and come to our South Florida chiropractic clinics for pain relief and range of motion assistance want help with chronic back pain and back pain in general. This is what the main part of a chiropractor's working day will revolve around; we carry out spinal adjustments to relieve back pain and offer better mobility to many different people.
Yet this is not the only thing that you can visit a walk-in chiropractor clinic like SnapCrack's to be treated for. Back complaints might be the most well-known reason, but there are many, many more in including:
Neck pain
Leg pain
Arms and shoulder pain
Stress symptoms
Insomnia
Whiplash
Digestive problem (such as fibromyalgia)
Tension headaches and migraines
Muscle tension
SnapCrack can offer a complete package of pain relief, no matter what your ailment might be. Your pain will be reduced and often entirely eliminated, and your life can go back to how it was, with work, study, family life, hobbies, and your social activities all being possible again.
On top of the fantastic skills our licensed Miami beach chiropractors display when treating our patients with spinal manipulations and other chiropractic treatment methods, we also create bespoke treatment plans for each person who needs our chiropractic care. This means that we take the time to speak to every patient, and the treatment plan reflects the information we are given. Doing this means that our patients receive the ultimate in assistance from us, as we detail every way they can be helped.
Why Go to A Walk-In Chiropractor?
What is the point of going to a walk-in chiropractic center like the ones SnapCrack run in South Florida? Why not just make an appointment with another Miami Beach chiropractor and wait until that appointment comes?
This is the point. The waiting. Why should anyone be forced to wait for even a day, let alone weeks or months before they can get an appointment with a licensed chiropractor when SnapCrack's walk-in clinic is available right now for your convenience. Rather than waiting and being in pain all the time, you can attend a chiropractic clinic that cares, one that works for its patients and does all it can for them. You can come to SnapCrack.
The service you receive will not be any less thorough or any less expert just because you choose the walk-in option. At SnapCrack, our licensed chiropractors are constantly updating their knowledge, always at the forefront of chiropractic developments, ensuring they can give their patients the very best treatments possible. You are safe with us, and you can be seen more quickly. It's the very best choice when you need a chiropractor in Miami Beach near Surfside.
Knowing the Root Cause Underpins It All
No matter what condition our patients come to us with, whether it's chronic back pain, stress, migraines, or anything else, there will always be the main root cause for it. By discovering this cause, our licensed chiropractors can give our patients a much longer-term result.
If we bypassed this stage and only treated the pain they were presenting with, it would undoubtedly help, but it wouldn't be enough. It wouldn't be the chiropractic treatment you would expect from a highly recommended team such as the one at SnapCrack.
You can rest assured that visiting a SnapCrack South Florida chiropractic center will give you the best treatment options, the best treatment plans, and the best medical advice in comfortable surroundings and with licensed chiropractors standing by to assist with your pain relief at all times. Come to us today and see what a difference SnapCrack can make in your life.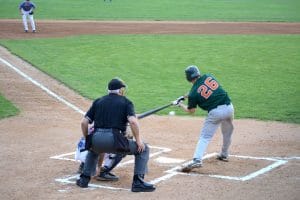 Baseball is a hugely popular sport that many people enjoy. However, injuries can happen while playing the game – whether you are a professional athlete or a novice. The repetitive hitting and throwing motions in baseball put stress on the spine and make players susceptible to strains and back pain. If you notice back pain
Read More »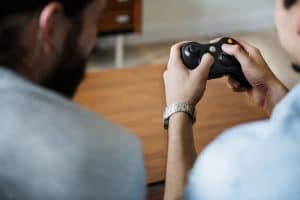 Playing video games is a fun pastime that many people enjoy. However, sitting for long hours can harm your health, particularly when it comes to your spine. Video gaming injuries are becoming increasingly common and include everything from back pain to carpal tunnel syndrome. If you start to experience pain while playing video games, you
Read More »
If you have lower back pain, then you're not alone. Studies show that over half of American adults experience back pain every year. Back pain is a widespread health condition that causes millions of lost workdays every year. Not only can back pain affect your career, but it can also have a significant impact on
Read More »