Chiropractor Near Me in Pinecrest
Walk-in Chiropractor In South Miami
$29 CHIROPRACTIC ADJUSTMENTS


FIRST TIME AND EVERY TIME​
    No Appointments
    No Hidden Fees
    Don't Like People Touching Your Neck? That's Cool With Us.
Monday: 
Tuesday: 
Wednesday: 
Thursday: 
Friday:
Saturday: 
Sunday: 
12:00 PM – 8:00 PM
12:00 PM – 8:00 PM
12:00 PM – 8:00 PM

12:00 PM – 8:00 PM

12:00 PM – 8:00 PM

10:00 AM – 6:00 PM

Closed
FIRST TIME AND EVERY TIME
Includes any or all of our chiropractic services during your visit.
Want more info? Fill out the form and we will be in touch.
Don't Want Your Neck Touched? That's Cool With Us.
Ready to feel good again? Let's get cracking!
When there is a way to offer pain relief to those suffering from chronic back pain, neck pain, leg pain, or a plethora of other conditions linked to the spine, is it fair that not everyone has access to it? Is it right that not everyone can take advantage of the help to relieve back pain and offer them their normal lives back once more?
At SnapCrack's chiropractic centers in South Florida, we do not think so. That is why we want to help as many people as possible, enabling all who need pain relief for chronic back pain to come to us. Just search out a South Miami chiropractor near me in Pinecrest, and there we will be, ready and waiting to help you with your pain management.
SnapCrack's licensed chiropractors in South Miami are professional and caring, with a wide range of knowledge that means they can treat anyone who needs help with a spinal condition. Offering expert medical advice and carrying out specialist chiropractic care, you can rest assured that when it comes to pain relief, SnapCrack understands exactly what it takes.
Our Clients Are Crucial to Us
We want to clarify how much we value every patient who comes to our clinics across South Florida for spinal manipulation. In return for you having faith in our licensed chiropractors to give you the pain relief you are looking for, we promise to provide you with our very best.
This is why we are always learning more, and we are at the forefront of innovation in chiropractic techniques. That added to our many years of experience and our highly skilled staff means that we really can do all that we promise we will – we do it every day.
When we started SnapCrack, we had a mission, and as our South Florida locations have grown, so too has our ability to carry out that mission. What is it that we want to do? We want to cure pain.
Chronic back pain is one of the most devastating issues someone can suffer from since it stops life in its tracks and often means the patient has to stay indoors, even in bed, and miss out on everything going on around them. This means there is pain suffered physically, but it can be terrible detrimental for the mental health.
Visiting SnapCrack's walk-in chiropractor clinics means you do not have to worry anymore. From chronic back pain to stress relief and so much more, SnapCrack can help you.
Since we know that chronic back pain and other spinal conditions can cause mental health problems, we would not want to add to that burden and make things even more difficult. An anxious patient is natural, but a patient who has been made more anxious because of the stress they have been put through by their chiropractic clinic is something else entirely, and we promise never to do that to anyone.
With this in mind, we have chosen South Florida locations for our chiropractic clinics that are convenient and easy to find. You will not have to worry about getting lost or not being able to park or accessibility. We consider all that, and we have clinics in convenient locations that work well for our patients and, rather than add to their stress, may even help to reduce it.
Why Is A Walk-In Clinic A Good Option?
What was it about the walk-in option that SnapCrack felt was a good way to run our chiropractic centers? Why would this help our patients more than being just a standard chiropractic clinic in South Miami?
The answer is a simple one; when you go to a walk-in, your health care is entirely in your hands. It is your choice when you see a licensed chiropractor in South Miami, and this decision will help you focus more on the issue at hand, enabling the experts at SnapCrack to help you more.
At a traditional South Miami chiropractor, you would have to make an appointment and then wait. You would have to wait with your chronic back pain, leg pain, neck pain, and more getting worse and causing you additional distress. By the time, your appointment was due, you would feel worse than you ever did before.
Come to SnapCrack at any one of our South Florida locations, and your search for a chiropractor in South Miami near Pinecrest, will be over. We can offer you pain relief immediately, and our wide range of treatment options means there is something to suit everyone.
At SnapCrack, you will see a fully qualified licensed chiropractor who can relieve back pain and improve your range of motion, offering you a treatment plan that works. Speak to our team about what we can do, and you are sure to be impressed – and healed.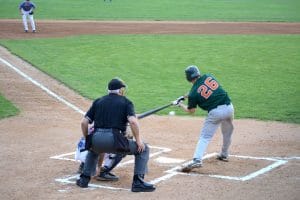 Baseball is a hugely popular sport that many people enjoy. However, injuries can happen while playing the game – whether you are a professional athlete or a novice. The repetitive hitting and throwing motions in baseball put stress on the spine and make players susceptible to strains and back pain. If you notice back pain
Read More »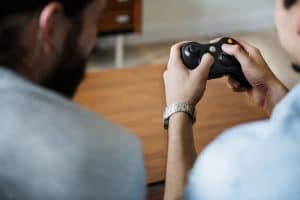 Playing video games is a fun pastime that many people enjoy. However, sitting for long hours can harm your health, particularly when it comes to your spine. Video gaming injuries are becoming increasingly common and include everything from back pain to carpal tunnel syndrome. If you start to experience pain while playing video games, you
Read More »
If you have lower back pain, then you're not alone. Studies show that over half of American adults experience back pain every year. Back pain is a widespread health condition that causes millions of lost workdays every year. Not only can back pain affect your career, but it can also have a significant impact on
Read More »