Chiropractor Near Me in Miami
Walk-in Chiropractor In South Miami
$29 CHIROPRACTIC ADJUSTMENTS


FIRST TIME AND EVERY TIME​
    No Appointments
    No Hidden Fees
    Don't Like People Touching Your Neck? That's Cool With Us.
Monday: 
Tuesday: 
Wednesday: 
Thursday: 
Friday:
Saturday: 
Sunday: 
12:00 PM – 8:00 PM
12:00 PM – 8:00 PM
12:00 PM – 8:00 PM

12:00 PM – 8:00 PM

12:00 PM – 8:00 PM

10:00 AM – 6:00 PM

Closed
FIRST TIME AND EVERY TIME
Includes any or all of our chiropractic services during your visit.
Want more info? Fill out the form and we will be in touch.
Don't Want Your Neck Touched? That's Cool With Us.
Ready to feel good again? Let's get cracking!
We make promises at SnapCrack, and we keep those promises. We're not like other clinics, and when you search for a chiropractor in Miami near you, you can be sure that if we're in your area, you can come to us for help. We never promise more than we can offer; we often offer more than we promise.
We want you to meet our experienced, friendly, dynamic team, and we want you to feel one hundred percent well again afterward. That's why we do so much for so many, whenever and however we can.
Being so patient-centric might be a problem for other clinics, but not to SnapCrack. Our patients are the reason we first decided to open, and we were always going to want to treat them in the most efficient, productive way possible. With our patients' best interests at heart, we know we are doing the best job possible; we are helping people get their lives back together after they have been destroyed by pain and mobility problems.
We Offer The Whole Package
When you are looking for a Miami chiropractor near you, it might be because you have back pain. This is usually why people start searching. Yet, although this is certainly something we can deal with at SnapCrack (because this is why chiropractors tend to focus on for the main part), we can do so much more. A misaligned spine is responsible for a lot of pain, and it can even be part of a number of other conditions including:
Leg, hip, shoulder, neck, and back pain
Digestive problems (such as fibromyalgia)
Stress symptoms
Pregnancy pain
Scoliosis
Tension headaches and migraines
Insomnia
If you can find a great chiropractor mean me in Miami, you can have these issues either relieved or entirely removed. The pain will stop, and your mobility will get better. You will receive a complete consultation, treatment program, and aftercare program when you come to SnapCrack for help. Our fully rounded service can be offered due to the wide range of knowledge and experience our chiropractors have, so you never need to worry that your problem won't be treated.
Our aftercare is unrivaled, and it is part of what makes us so very special, and why people come to us over anyone else. We don't create a treatment plan and then hand it out to everyone who comes through the door. We take the time to speak to our patients and find out what the issues really are. Our goal is to discover the root cause of pain and discomfort. We can then create a treatment plan that really takes their condition and requirements into account.
Whenever a patient leaves our clinic after receiving treatment, they will walk away with a lighter, happier feeling, less pain, and an aftercare package that includes all the information they might need to ensure that they stay as healthy and pain-free as possible.
No one wants to suffer a relapse and trigger their injuries again after they have had chiropractic treatment to relieve the pain. This is why we offer our aftercare information. It will help our patients to understand what they need to do to stop this from happening. It's the perfect combination of treatment and advice.
Why A Walk-In Chiropractor?
One of the big differences between SnapCrack and other chiropractors, which you will see when you search for a chiropractor near me in Miami, is that we are a walk-in clinic. This means there is never any requirement for you to make an appointment, and you can visit us in our friendly, welcoming clinic at any time you need to. We can then carry out the treatment you need quickly and expertly, and you can get back to your normal life as soon as possible.
Imagine if this were not the case. Imagine if you had to make an appointment and then wait, in pain, until that appointment came due. Days would feel like weeks, weeks would feel like months, and all the time, you would be in pain.
Would you be able to keep working if you had to wait for longer than a few hours to be seen by a chiropractor? Would you miss out on important life events?
Would your pain – both mentally and physically – become worse? Why run the risk of any of this happening when you can come to SnapCrack and be seen the same day? It's simply the best option when it comes to relieving your pain and discomfort as quickly and professionally as possible.
Why Is The Root Cause Important?
It would be easy for the chiropractors at SnapCrack to simply treat the symptoms of whatever patient they were seeing. Pain can easily be fixed through spinal adjustments. It's what we do – it's why we're highly trained chiropractors. However, by understanding more about the root cause, we can do so much more.
Just because you are feeling pain in one place, that doesn't mean the pain doesn't originate from somewhere else. It's a strange anomaly and one that chiropractors understand very well indeed. That's why we investigate every aspect of your pain and injury: to ensure we are treating the root cause, not just the symptoms.
To do this, we will ask you questions. We will listen carefully to the answers. Then we will know exactly how to treat you, and more than that, we will know just what kind of aftercare you will need as well. Our personal service is something that our patients thank us for, time and again.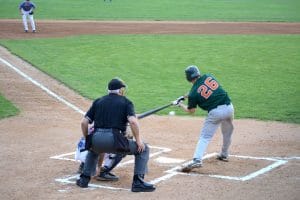 Baseball is a hugely popular sport that many people enjoy. However, injuries can happen while playing the game – whether you are a professional athlete or a novice. The repetitive hitting and throwing motions in baseball put stress on the spine and make players susceptible to strains and back pain. If you notice back pain
Read More »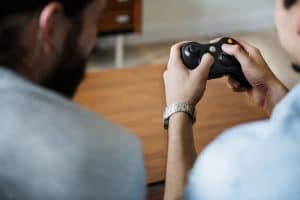 Playing video games is a fun pastime that many people enjoy. However, sitting for long hours can harm your health, particularly when it comes to your spine. Video gaming injuries are becoming increasingly common and include everything from back pain to carpal tunnel syndrome. If you start to experience pain while playing video games, you
Read More »
If you have lower back pain, then you're not alone. Studies show that over half of American adults experience back pain every year. Back pain is a widespread health condition that causes millions of lost workdays every year. Not only can back pain affect your career, but it can also have a significant impact on
Read More »