Chiropractor Near Me in Miami Gardens
Walk-in Chiropractor In Hialeah
$29 CHIROPRACTIC ADJUSTMENTS


FIRST TIME AND EVERY TIME​
    No Appointments
    No Hidden Fees
    Don't Like People Touching Your Neck? That's Cool With Us.
Monday: 
Tuesday: 
Wednesday: 
Thursday: 
Friday:
Saturday: 
Sunday: 
12:00 PM – 8:00 PM
12:00 PM – 8:00 PM
12:00 PM – 8:00 PM

12:00 PM – 8:00 PM

12:00 PM – 8:00 PM

10:00 AM – 6:00 PM

Closed
FIRST TIME AND EVERY TIME
Includes any or all of our chiropractic services during your visit.
Want more info? Fill out the form and we will be in touch.
Don't Want Your Neck Touched? That's Cool With Us.
Ready to feel good again? Let's get cracking!
Figures aren't always useful when it comes to chronic back pain. After all, if you suffer from it, that's all you need to know. Yet there is one statistic that we at SnapCrack find rather shocking, and we want to share it with you; about one-third of the entire US population has back pain.
For some, this is chronic back pain that they have had to find pain management techniques for many years. Otherwise, will find that the pain is more acute, resulting from a specific accident or incident that has left them injured and hurting.
Why do so many people still have back issues when they could look for a chiropractor near me in Miami Gardens and find SnapCrack's licensed chiropractors waiting to help them? It's because they just don't know that chiropractic care is there for them. They think it's expensive or hard to obtain. They think it's only for sore backs and nothing more. They think they have to deal with their chronic back pain and range of motion problems by themselves.
None of this is true. At SnapCrack's Hialeah chiropractor near Miami Gardens, you can find highly recommended, and cost-effective chiropractic treatments carried out by licensed chiropractors with experience and expertise in various chiropractic care options.
You can come to our walk-in clinic at any time without the need for an appointment, making obtaining good chiropractic care much easier. Plus, SnapCrack will never leave you to find pain management by yourself; instead, we offer pain relief, giving you the tools and knowledge, you need to keep safe in the future as well as in the present.
Our Walk-In Clinic Makes A Big Difference
We've mentioned our walk-in chiropractic clinic service above, and now we'll go into more detail. We need to do this, as it's something that SnapCrack is incredibly proud of. The walk-in chiropractors that we operate mean that more people than ever can find pain relief from their chronic back pain by coming to us.
It means that their pain can be reduced significantly, and they don't have to suffer any longer than necessary. This is because, as a walk-in chiropractic care center, we don't require appointments.
Normally, Hialeah chiropractors run an appointment system. It means they know who they're seeing and what the problem is in advance. This might help the chiropractor, but it doesn't help the patient who, while they wait for their appointment, will have had to deal with their chronic back pain themselves, taking additional time away from their work and their personal lives in many cases.
Because SnapCrack always has our patients in mind in whatever we do, the walk-in system was the best one to create. It means that, without needing to wait for an appointment, those who are truly in need of pain relief can find it. They can come to us and be treated by fully licensed Hialeah chiropractors, and the results will be impressive.
A Relaxed Clinic Environment
Even though a good chiropractic center will have licensed chiropractors on hand to offer pain relief and pain management, some people are still unsure about getting that help. Even when they search for chiropractor in Hialeah near Miami Gardens and discover what SnapCrack can do in terms of medical treatments, they might still be anxious.
This is perfectly understandable; being unsure of new things is perfectly natural, and if you've never sought medical treatment from a chiropractic clinic before, you won't know what to expect.
This is why we ensure all our South Florida locations are comfortable and relaxed. When you walk through our doors, you'll immediately feel at ease, and you'll be welcomed by a friendly team who you know can help you with all your chronic back pain problems.
Although you'll still need to find out more about what we can do to help you, and this is something that we'll discuss during your consultation, at least you will feel better about being with us, and it's this first step that is the most important. We try to make it as easy as possible.
There are no limits when it comes to chiropractic care. Young or old, no matter what kind of injury you might have or what your symptoms are, SnapCrack can see you. Since chiropractic treatments are all-natural and non-invasive, we can treat everyone the same way, with the best spinal manipulations.
Everyone might be different, but everyone can experience expert medical treatments from SnapCrack. With no recovery time and no pain involved, your life can be returned to normal quickly and efficiently, thanks to SnapCrack's highly recommended treatment plans that everyone can benefit from.
If you need help for chronic back pain, leg pain, neck pain, range of motion problems, muscle tension, migraines, fibromyalgia, insomnia, rotator cuff injuries, sporting injuries, and much more, SnapCrack has the answer. Visit our Hialeah chiropractic clinic today to find out more.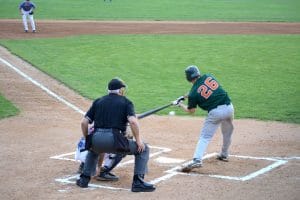 Baseball is a hugely popular sport that many people enjoy. However, injuries can happen while playing the game – whether you are a professional athlete or a novice. The repetitive hitting and throwing motions in baseball put stress on the spine and make players susceptible to strains and back pain. If you notice back pain
Read More »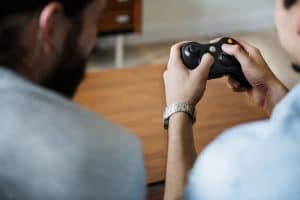 Playing video games is a fun pastime that many people enjoy. However, sitting for long hours can harm your health, particularly when it comes to your spine. Video gaming injuries are becoming increasingly common and include everything from back pain to carpal tunnel syndrome. If you start to experience pain while playing video games, you
Read More »
If you have lower back pain, then you're not alone. Studies show that over half of American adults experience back pain every year. Back pain is a widespread health condition that causes millions of lost workdays every year. Not only can back pain affect your career, but it can also have a significant impact on
Read More »