Chiropractor Near Me in Miami-Dade
Walk-in Chiropractor In Miami Beach
$29 CHIROPRACTIC ADJUSTMENTS


FIRST TIME AND EVERY TIME​
    No Appointments
    No Hidden Fees
    Don't Like People Touching Your Neck? That's Cool With Us.
Monday: 
Tuesday: 
Wednesday: 
Thursday: 
Friday:
Saturday: 
Sunday: 
12:00 PM – 8:00 PM
12:00 PM – 8:00 PM
12:00 PM – 8:00 PM

12:00 PM – 8:00 PM

12:00 PM – 8:00 PM

10:00 AM – 6:00 PM

Closed
FIRST TIME AND EVERY TIME
Includes any or all of our chiropractic services during your visit.
Want more info? Fill out the form and we will be in touch.
Don't Want Your Neck Touched? That's Cool With Us.
Ready to feel good again? Let's get cracking!
How much do you know about chiropractic treatments? Did you know, for example, that although we're best known for treating chronic back pain, leg pain, neck pain, and other conditions that result from a damaged or misaligned spine, we can do a huge amount more than this too?
Did you know that chiropractic care is a versatile and uniquely helpful medical treatment for pain relief throughout the body? It is often a surprise to people when they discover that licensed Miami-Dade chiropractors can treat migraines and stress and digestive problems (which include fibromyalgia, a condition that many people suffer from every day), but it's true; we can.
When you start investigating more about what a chiropractor near me in Miami-Dade can do and all the different conditions a licensed chiropractor in Miami can treat, it's astonishing and something that can help change lives for the better, reducing pain suffered and improving range of motion for many different people. SnapCrack can do all of this and much more in our South Florida chiropractic clinics, so don't hesitate to come to us for more information.
Our Happy SnapCrack Patients
There are always decisions to be made in a medical environment, and a chiropractic clinic is no different. At SnapCrack, however, those important decisions are always about the patient; we ensure that the patient has everything they need to be happy and healthy, enjoy pain relief, and understand more about pain management.
We're always working to be the best, and our happy SnapCrack patients have highly recommended us many times over. This is one reason you can have so much confidence in SnapCrack when looking for a chiropractor near me in Miami-Dade; we are experts in chiropractic care have our patient's best interests in mind at all times.
We make a point of talking to our patients when they come to our Miami-Dade chiropractor centers. We talk about their pain, injury, and spinal issues, and we talk about what they want to achieve from their chiropractic treatment. This, combined with a lot of experience and knowledge from our licensed Miami-Dade chiropractors, means that we can deliver a wide range of treatment options and discuss each one in detail, finally creating a bespoke treatment plan that will make all the difference in our patients' lives.
We're Easy to Find in Convenient Locations
People who have used SnapCrack before for chiropractic treatments will list a wide range of benefits that they enjoyed, and that puts us ahead of the crowd when it comes to Miami Beach chiropractors. One of the benefits that will often be mentioned is our easy to find, convenient locations.
We have chiropractic clinics across Miami-Dade, which is why you'll find us when you search for a chiropractor in Miami-Dade near you. Each of these clinics is easy to find thanks to good signage and the fact that we chose each location to make things as easy as possible for the patient – we don't want anyone getting lost and frustrated. We want them to come to us for the pain relief they need without any additional stress.
Why Visit A Walk-In Clinic Like SnapCrack?
It might seem like a small thing. First, it might even be something that you don't pay much attention to. However, the fact that SnapCrack is a walk-in chiropractic center is important. Why?
It's because this means no one who comes to us for pain relief and physical therapy has to wait. There is no need to make an appointment, so when you need help, you can get it, unlike with some other Miami-Dade chiropractors who might require a license, causing you to have to wait for days or even weeks before you can be seen.
The team at SnapCrack, from the administration department to the licensed chiropractors, are great at what they do, so there is no need to worry that you'll get any kind of sub-standard service just because you opt for a walk-in chiropractic clinic over a standard one. We operate a professional, efficient chiropractic center, and we treat our patients with the utmost respect, which means give them the best care possible.
We don't offer any kind of chiropractic treatment that isn't completely right for the client, and whether it's a spinal adjustment for chronic back pain or spinal manipulations for stress, every patient is special to us. That's why we decided that the walk-in option was the best one; it helps more people and allows them to experience expert chiropractic care.
Searching for a chiropractor in Miami-Dade near you is time-consuming and can be confusing. There are many different options; how can you know you're making the right choice?
If you want to prevent confusion and go straight to the correct answer, it's SnapCrack who you should contact or even come to see. Remember, we're a walk-in clinic that requires no appointments, so if today is the day you decide your chronic back pain needs to be dealt with by professionals, make it happen, and come to SnapCrack; we can help.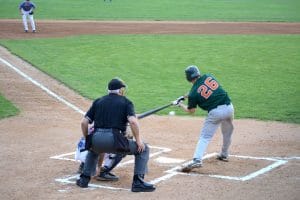 Baseball is a hugely popular sport that many people enjoy. However, injuries can happen while playing the game – whether you are a professional athlete or a novice. The repetitive hitting and throwing motions in baseball put stress on the spine and make players susceptible to strains and back pain. If you notice back pain
Read More »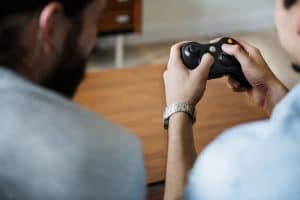 Playing video games is a fun pastime that many people enjoy. However, sitting for long hours can harm your health, particularly when it comes to your spine. Video gaming injuries are becoming increasingly common and include everything from back pain to carpal tunnel syndrome. If you start to experience pain while playing video games, you
Read More »
If you have lower back pain, then you're not alone. Studies show that over half of American adults experience back pain every year. Back pain is a widespread health condition that causes millions of lost workdays every year. Not only can back pain affect your career, but it can also have a significant impact on
Read More »