Chiropractor Near Me in Miami-Dade County
Walk-in Chiropractor In Coral Gables
$29 CHIROPRACTIC ADJUSTMENTS


FIRST TIME AND EVERY TIME​
    No Appointments
    No Hidden Fees
    Don't Like People Touching Your Neck? That's Cool With Us.
Monday: 
Tuesday: 
Wednesday: 
Thursday: 
Friday:
Saturday: 
Sunday: 
12:00 PM – 8:00 PM
12:00 PM – 8:00 PM
12:00 PM – 8:00 PM

12:00 PM – 8:00 PM

12:00 PM – 8:00 PM

10:00 AM – 6:00 PM

Closed
FIRST TIME AND EVERY TIME
Includes any or all of our chiropractic services during your visit.
Want more info? Fill out the form and we will be in touch.
Don't Want Your Neck Touched? That's Cool With Us.
Ready to feel good again? Let's get cracking!
At SnapCrack, your walk-in chiropractor clinics across South Florida, we are always more than happy to talk through your treatment options and give expert medical advice to all those who need it. Yet more than this, we are also happy to talk about our clinics and the reasons behind why we set them up to begin with.
The main aim we try to stick to is helping as many people as we can with their chronic back pain and spinal issues. We understand how disruptive any kind of back pain, leg pain, or neck pain can be, causing the person who is suffering to be unable to do many – or any – of the things they want to do.
To enable us to continue helping people from all walks of life and who are suffering from a wide range of chiropractic issues, we have put together a team of experts, including licensed chiropractors. This team is why so many people choose SnapCrack when they are searching for a chiropractor in Miami-Dade County near me and why we are so highly recommended by those who have benefitted from our chiropractic treatments in the past.
We don't believe that having a healthy and happy spine should come with a high price tag. We always want to deliver effective back pain relief without you having to worry about large bills or insurance policies. We simply target and treat your pain, at only $29, no insurance needed.
Prevention Is Just As Important As A Cure
Just as it is crucial to deliver pain relief and improve our patients' range of motion, it is also crucial that prevention is addressed. Imagine the stress and disappointment that would go along with being cured through spinal manipulation only to injure yourself in the same way again and have to start from the beginning.
As comfortable and pleasant as our South Florida chiropractic centers are, you won't want to have to keep coming back – you will want to go back to your normal life without worrying about additional chronic back pain occurring.
This is why SnapCrack takes the time to create a treatment plan for each patient that includes aftercare medical advice. This excellent, professional advice will help our patients understand how the spine works and how they can be injured. By having this knowledge and being given the tools to prevent additional trauma, you won't need to keep searching for a Miami-Dade County chiropractor near you because SnapCrack will have cured you.
You Don't Have To Be In Pain For SnapCrack's Help
Although we're more than happy to see those suffering from chronic back pain and who therefore need urgent spinal adjustment and chiropractic treatments, you don't have to be in pain to come to any of our South Florida chiropractic centers. This is because a chiropractic expert can be of use even if you're feeling fine.
This might sound very strange, but the truth is that a misaligned spine doesn't always have to result in pain – it can just leave a feeling of slight tension or a little stress. You might not even notice that you have an issue. Yet after receiving expert chiropractic care, you'll soon see what a difference it makes. Visiting a chiropractic clinic regularly for a spinal adjustment can ensure that you stay healthy for the long term.
The Benefits Of A Walk-In Chiropractor
If you've read all the information you found when you searched for a chiropractor in Miami-Dade County near you, you'll know that SnapCrack is different, and there are many reasons for this. The biggest one, and the one that so many of our patients enjoy the most is a walk-in chiropractic clinic.
The walk-in aspect of what we do doesn't mean that the quality of the chiropractic care you receive will be any less or that we'll hurry you through the time you have with us so that we can see as many people as possible in a short time. It simply means that you can choose when to visit us, taking your health care decisions into your own hands, and being in control.
Having to make an appointment would mean that you had to wait, and wait in pain with your chronic back pain potentially becoming worse. Visiting SnapCrack's South Florida walk-in chiropractors in Miami-Dade County means that your pain relief will come much sooner. This is the benefit of a walk-in chiropractor.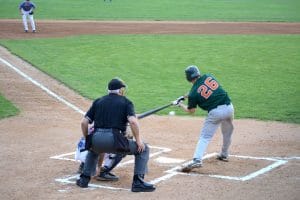 Baseball is a hugely popular sport that many people enjoy. However, injuries can happen while playing the game – whether you are a professional athlete or a novice. The repetitive hitting and throwing motions in baseball put stress on the spine and make players susceptible to strains and back pain. If you notice back pain
Read More »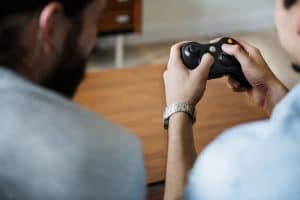 Playing video games is a fun pastime that many people enjoy. However, sitting for long hours can harm your health, particularly when it comes to your spine. Video gaming injuries are becoming increasingly common and include everything from back pain to carpal tunnel syndrome. If you start to experience pain while playing video games, you
Read More »
If you have lower back pain, then you're not alone. Studies show that over half of American adults experience back pain every year. Back pain is a widespread health condition that causes millions of lost workdays every year. Not only can back pain affect your career, but it can also have a significant impact on
Read More »