Chiropractor Near Me in Medley
Walk-in Chiropractor In Hialeah
$29 CHIROPRACTIC ADJUSTMENTS


FIRST TIME AND EVERY TIME​
    No Appointments
    No Hidden Fees
    Don't Like People Touching Your Neck? That's Cool With Us.
Monday: 
Tuesday: 
Wednesday: 
Thursday: 
Friday:
Saturday: 
Sunday: 
12:00 PM – 8:00 PM
12:00 PM – 8:00 PM
12:00 PM – 8:00 PM

12:00 PM – 8:00 PM

12:00 PM – 8:00 PM

10:00 AM – 6:00 PM

Closed
FIRST TIME AND EVERY TIME
Includes any or all of our chiropractic services during your visit.
Want more info? Fill out the form and we will be in touch.
Don't Want Your Neck Touched? That's Cool With Us.
Ready to feel good again? Let's get cracking!
Why should anyone ever have to spend their lives in pain when there are so many different ways to find excellent, long-term pain relief? This is the view of the team of licensed Hialeah chiropractors at SnapCrack; we can help so many people, and we can offer that pain relief for chronic back pain, leg pain, neck pain, and many other conditions too.
If you've been hurt or suffering from a condition that we can treat, spinal adjustments from the skilled hands of SnapCrack's team are the best option for you.
It's surprising just how many different conditions and ailments a licensed chiropractor can treat, but when you search for a chiropractor near me in Medley, you'll soon see just what a wide range of treatments we can offer, and something you thought wasn't possible to cure may well be on the list.
 If you're not sure, we're here to help you, and we'll answer any questions you might have. Please get in touch when you can, and we'll assist you; that's a SnapCrack promise.
SnapCrack's mission is to help everyone who comes to us in any way we can, using the most advanced and relevant chiropractic treatment techniques. By staying up to date with all the latest innovations and ensuring we are fully trained and knowledgeable, the SnapCrack team of licensed chiropractors can offer our patients the very best health care possible.
We do this by using spinal manipulations to reduce or even entirely relieve back pain and teach our patients how to take care of themselves going forward so that no relapses occur. How can we do this? It's because we listen to our patients.
This is why SnapCrack is different from other Hialeah chiropractors. We take the time to get into the details of our patients' cases, understanding what may have caused the problem and getting to the root cause, treating that as well as the site of pain (assuming they're different), and helping each patient with their own treatment plan.
We never guess at the problem, and we never carry out any spinal adjustment without understanding as much as we can about the issue at hand. Our patients' health care needs might be complicated, but we can handle them – it's why we're here, after all.
The treatment plans we create for our patients are unique to them. We don't just take an old idea off the shelf and try to make it fit; that wouldn't be a fair way to work, and it wouldn't necessarily help our patients with their chronic back pain either.
Instead, we work with the patient, offering them advice, listening to their problems, and coming up with a treatment plan that will ultimately help them the most.
Finding the Root Cause Is Important
SnapCrack are different. We do so much more for our patients at our chiropractic clinics in South Florida than anyone might expect, and it's this difference that we're so proud of. Yet despite working in our own unique way, you can be sure that whatever we do is for our patients. Every decision made and every piece of knowledge gained is to relieve back pain in more cases and offer a better range of motion to those who are struggling.
This is why we can be sure that searching out the root cause of any pain is just as important as treating the initial pain site. In chiropractic treatments, the pain might appear to be leg pain or neck pain, when it's a spinal issue.
It might take the form of migraines or stress, but again, it's the spine that is the problem. SnapCrack can offer pain relief to so many patients for so many problems by carrying out spinal decompressions and spinal adjustments. It's quite astonishing just what we can do.
The Walk-In Chiropractic Clinic from SnapCrack
We hope you've looked into just what SnapCrack can do, and when searching for a chiropractor in Hialeah near Medley, we're sure you've noticed one thing in particular; SnapCrack, unlike other Hialeah chiropractors, offers a walk-in service.
Does this mean anything, or is it just a gimmick? SnapCrack isn't interested in gimmicks. We're not interested in false promises. Our walk-in chiropractic centers are there for one reason only: our patients.
The walk-in option is much better for those who are suffering from chronic back pain, leg pain, neck pain, and a multitude of other conditions that a chiropractor can help with. This is because you can come to us when you need pain relief, or when your range of motion has become a big problem for you.
You won't have to book an appointment and then wait, your pain becoming worse and your ability to move becoming more restricted.
You can come to SnapCrack and see our expert licensed Hialeah chiropractors at your own pace, at a time that works for you. Giving our patients the power to be treated and receive medical advice from highly recommended chiropractors at SnapCrack is important, and we're proud to say we can do this for you.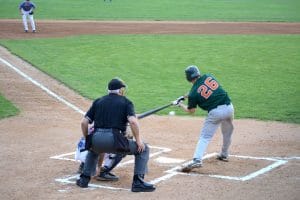 Baseball is a hugely popular sport that many people enjoy. However, injuries can happen while playing the game – whether you are a professional athlete or a novice. The repetitive hitting and throwing motions in baseball put stress on the spine and make players susceptible to strains and back pain. If you notice back pain
Read More »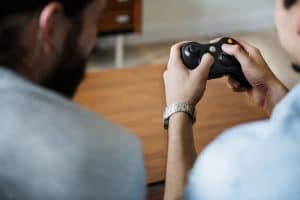 Playing video games is a fun pastime that many people enjoy. However, sitting for long hours can harm your health, particularly when it comes to your spine. Video gaming injuries are becoming increasingly common and include everything from back pain to carpal tunnel syndrome. If you start to experience pain while playing video games, you
Read More »
If you have lower back pain, then you're not alone. Studies show that over half of American adults experience back pain every year. Back pain is a widespread health condition that causes millions of lost workdays every year. Not only can back pain affect your career, but it can also have a significant impact on
Read More »