Chiropractor Near Me in Downtown Miami
Walk-in Chiropractor In Brickell
$29 CHIROPRACTIC ADJUSTMENTS


FIRST TIME AND EVERY TIME​
    No Appointments
    No Hidden Fees
    Don't Like People Touching Your Neck? That's Cool With Us.
Monday: 
Tuesday: 
Wednesday: 
Thursday: 
Friday:
Saturday: 
Sunday: 
12:00 PM – 8:00 PM
12:00 PM – 8:00 PM
12:00 PM – 8:00 PM

12:00 PM – 8:00 PM

12:00 PM – 8:00 PM

10:00 AM – 6:00 PM

Closed
FIRST TIME AND EVERY TIME
Includes any or all of our chiropractic services during your visit.
Want more info? Fill out the form and we will be in touch.
Don't Want Your Neck Touched? That's Cool With Us.
Ready to feel good again? Let's get cracking!
The whole point behind SnapCrack, with our fantastic chiropractic clinics across South Florida, is that, because of the way we work, we can help anyone who needs chiropractic care and medical advice for their condition relating to the spine. We not only treat the pain, but we develop a bespoke treatment plan, and we take the time to talk to each patient about what they want to get from coming to SnapCrack, and we endeavor to deliver every time.
We can do this because we have an amazing, dedicated team. No matter which of our chiropractic clinics you attend after you have searched for a chiropractor near me in Downtown Miami, you will find wonderful, licensed Brickell chiropractors and a welcoming administration team who can give you all the advice you need about how to move forward with your chiropractic care. SnapCrack is the ideal place to come to when you're suffering from leg pain, neck pain, chronic back pain, and so much more.
The key to SnapCrack's success, and the reason you'll find us when you search for a chiropractor in Brickell near Downtown Miami, is that we always put our patients first. This is why we're so highly recommended, and why, time and again, we can change people's lives for the better. Whether it's a chronic pain or a range of motion issue, or anything else that a spinal adjustment can cure, SnapCrack are the experts.
We want our patients to be happy, so we always go the extra mile. We listen to what each patient has to say, and we act on that information, understanding just what it is the patient wants and offering treatment options that will get them to that point. We'll also explain every choice they have, leaving their health care in their hands, but with us there to guide and advise at all times.
By speaking to our patients, we're also able to get to the root cause of the issue at hand. This means that we can offer longer-term pain relief to ensure everyone can go back to the lives they had before. If physical therapy is required, we'll discuss that too. Plus, we'll explain just how to stay safe and keep your spine protected in the future, especially if it now more vulnerable due to damage. All of this added together shows why SnapCrack is highly recommended and how much we care.
SnapCrack offers a variety of chiropractor clinics in Brickell and beyond, and we ensure that each location is a convenient one, somewhere that everyone can access and find without having to worry. There is always plenty of parking, and we're signposted. We like to make things as easy as possible for our patients, which is one way we do it.
Another way is the walk-in service we provide for those in need of chiropractic care. You might wonder why this is important, but if you had to wait for an appointment with no pain relief for your chronic back pain, you would realize why a walk-in chiropractic center is the best option for you. Without making an appointment, you can visit the licensed Brickell chiropractors at SnapCrack when you are in pain, without having to wait and potentially have that pain become worse.
From chronic back pain to whiplash to sporting injuries, and even more unusual chiropractic treatments for migraines, stress, pregnancy pains, insomnia, and fibromyalgia, you will find relief from the pain suffered for so long when you choose to search for a chiropractor in Brickell near Downtown Miami and turn to SnapCrack for support.
We are asked many questions at SnapCrack. Whether or not we can help someone is a frequent query, and our answer is always the same; we will try. If the condition you are suffering from requires chiropractic care to treat it, then yes, we can do this. Our experts can carry out the right kinds of spinal manipulations to readjust the spine and, because it is linked to the rest of the body through the central nervous system, to reduce or eliminate pain throughout the body in general.
The great thing about chiropractic medical treatments is that they are completely natural. No drugs are needed, and the only addition to the spinal adjustments that occur might be physical therapy, depending on the situation. More than this, the spinal manipulations are non-invasive. This means there is no chance of surgical setbacks because there is no surgery, with no recovery time required.
For true pain relief delivered by licensed Brickell chiropractors who care about their patients and want to come to their aid, visit SnapCrack. We can help you with your chiropractic issues and put you on the road to recovery quickly and efficiently.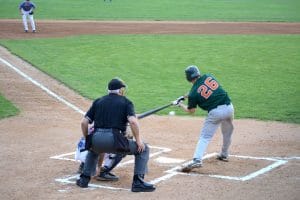 Baseball is a hugely popular sport that many people enjoy. However, injuries can happen while playing the game – whether you are a professional athlete or a novice. The repetitive hitting and throwing motions in baseball put stress on the spine and make players susceptible to strains and back pain. If you notice back pain
Read More »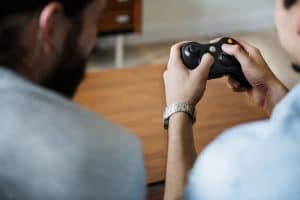 Playing video games is a fun pastime that many people enjoy. However, sitting for long hours can harm your health, particularly when it comes to your spine. Video gaming injuries are becoming increasingly common and include everything from back pain to carpal tunnel syndrome. If you start to experience pain while playing video games, you
Read More »
If you have lower back pain, then you're not alone. Studies show that over half of American adults experience back pain every year. Back pain is a widespread health condition that causes millions of lost workdays every year. Not only can back pain affect your career, but it can also have a significant impact on
Read More »