Chiropractor Near Fisher Island
Walk-in Chiropractor In Miami Beach
$29 CHIROPRACTIC ADJUSTMENTS


FIRST TIME AND EVERY TIME​
    No Appointments
    No Hidden Fees
    Don't Like People Touching Your Neck? That's Cool With Us.
Monday: 
Tuesday: 
Wednesday: 
Thursday: 
Friday:
Saturday: 
Sunday: 
12:00 PM – 8:00 PM
12:00 PM – 8:00 PM
12:00 PM – 8:00 PM

12:00 PM – 8:00 PM

12:00 PM – 8:00 PM

10:00 AM – 6:00 PM

Closed
FIRST TIME AND EVERY TIME
Includes any or all of our chiropractic services during your visit.
Want more info? Fill out the form and we will be in touch.
Don't Want Your Neck Touched? That's Cool With Us.
Ready to feel good again? Let's get cracking!
When you're looking for a specialist Miami Beach chiropractor near Fisher Island, SnapCrack is ready to help you. Whatever you need, you'll find our South Florida chiropractic clinics are warm and welcoming.
Within each one, some licensed chiropractors are experts in understanding exactly what treatment plan is going to be best and will help the most, whether the issue is chronic back pain, neck pain, leg pain, or something different such as migraines, insomnia, or even fibromyalgia and other similar digestive problems.
Whatever the reason for seeking pain relief from a licensed chiropractor in Miami Beach near Fisher Island, you can be sure that SnapCrack will be there to ease the pain suffered and improve your range of motion as necessary.
Plus, of course, it's not just spinal manipulation that we can give you; we also provide plenty of medical advice to keep you protected in the future and, as far as possible, prevent any further chronic back pain from occurring.
Walk-In Chiropractors With SnapCrack
Once you start to look more deeply into what chiropractic care entails and begin to see all the different health care conditions that it can cover, you'll understand just why visiting a chiropractic clinic in South Miami could be the best thing you ever do.
With so many conditions that can be treated by the right spinal adjustments, you may find that there is a wide range of problems you suffer from that a chiropractic expert will be able to assist you with, and you can experience pain relief immediately in many cases.
Something that can put people off from taking that first step and visiting a South Florida chiropractic clinic is that they think they have to make an appointment. They think that they'll have to try to reschedule their lives to make that appointment. They're just not ready for the hassle and inconvenience this will bring them on top of their chronic back pain.
Understanding this, SnapCrack's Miami Beach chiropractor near Fisher Island clinics are designed to be walk-in chiropractic centers, allowing those who need pain relief to visit at a time that suits them without changing everything around just to make the time that the other chiropractic clinics tell them they can have.
This is a huge difference, and it means that those who would otherwise live with their pain suffered and not seek help because it was too awkward to do so can find the pain relief they need to live happy, healthy, mobile lives once more.
Could the walk-in chiropractic care solution work for you? If so, come to any one of SnapCrack's South Florida chiropractic clinics and speak to our experts today for medical advice and a wide range of treatment options.
Ask Us Questions – We Have The Answers
When you don't know exactly what it is that a licensed chiropractor in Miami Beach does or can do for you, you could be missing out on the pain relief you're looking for. Once you understand more about how chiropractic care and spinal manipulation can make a difference in your life, you'll be more able to determine when and where to visit SnapCrack.
This is why we encourage questions. We want people to know more about what we do and why it's not just chronic back pain, leg pain, or neck pain that we can treat. The more you know about the many different chiropractic treatments offered at SnapCrack, all carried out by expert, experienced, highly recommended licensed chiropractors, the better.
Ask questions of the team at SnapCrack, and you'll get answers that will hopefully help you move forward in your search for the perfect Miami Beach chiropractor near Fisher Island.
We Can Help Everyone Who Comes To Us
One of the most exciting things about SnapCrack and chiropractic care, in general, is that it is something everyone can benefit from, and we do mean anyone. Everyone can enjoy chiropractic care for pain relief because chiropractic treatments are considered complementary therapy because they are non-invasive and natural.
If the spine is out of alignment, a licensed chiropractor can put it back where it should be, and this is done in a pain-free way that doesn't even break the skin. There aren't even any side effects to think about. This is why chiropractic care is certainly something that everyone, whatever age and whatever spinal issue they suffer from, can benefit from.
Whether your doctor has given you excellent medical advice and pointed you in the direction of a chiropractor near Fisher Island, or you've done your own research, and you know that a licensed chiropractor can help you, or even if you don't know for sure and you want to ask so that you can be told one way or another whether chiropractic treatments are the right course of action, SnapCrack can help.
Contact us today to find out more.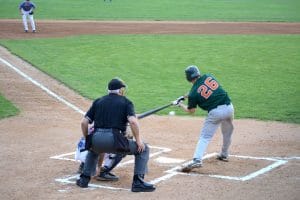 Baseball is a hugely popular sport that many people enjoy. However, injuries can happen while playing the game – whether you are a professional athlete or a novice. The repetitive hitting and throwing motions in baseball put stress on the spine and make players susceptible to strains and back pain. If you notice back pain
Read More »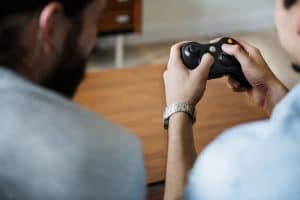 Playing video games is a fun pastime that many people enjoy. However, sitting for long hours can harm your health, particularly when it comes to your spine. Video gaming injuries are becoming increasingly common and include everything from back pain to carpal tunnel syndrome. If you start to experience pain while playing video games, you
Read More »
If you have lower back pain, then you're not alone. Studies show that over half of American adults experience back pain every year. Back pain is a widespread health condition that causes millions of lost workdays every year. Not only can back pain affect your career, but it can also have a significant impact on
Read More »