Chiropractor in South Miami Near Dadeland
Walk-in Chiropractor In South Miami
$29 CHIROPRACTIC ADJUSTMENTS


FIRST TIME AND EVERY TIME​
    No Appointments
    No Hidden Fees
    Don't Like People Touching Your Neck? That's Cool With Us.
Monday: 
Tuesday: 
Wednesday: 
Thursday: 
Friday:
Saturday: 
Sunday: 
12:00 PM – 8:00 PM
12:00 PM – 8:00 PM
12:00 PM – 8:00 PM

12:00 PM – 8:00 PM

12:00 PM – 8:00 PM

10:00 AM – 6:00 PM

Closed
FIRST TIME AND EVERY TIME
Includes any or all of our chiropractic services during your visit.
Want more info? Fill out the form and we will be in touch.
Don't Want Your Neck Touched? That's Cool With Us.
Ready to feel good again? Let's get cracking!
You might not know what licensed chiropractors do. You might simply know that they realign damaged spines. You might have all the information you need. This is the key; having as much information as possible when it comes to finding the right chiropractor in South Miami near Dadeland clinic for your needs.
The thing is, chiropractors, don't just realign spines. They don't just deal with chronic back pain. There is a lot more than a licensed South Miami chiropractor can do in their chiropractic centers, and the things they can do might surprise you. From accidents to medical treatment for specific conditions, licensed chiropractors can using spinal manipulations, treat everything from chronic back pain to neck pain and leg pain to stress and insomnia. They can even treat migraines and digestive problems, including fibromyalgia.
Even if you're not entirely sure that a chiropractic clinic visit would be able to help you with your pain and suffering, it's worth asking. At SnapCrack, we are always happy to answer your questions and help you decide what kind of health care you want to try. If we can help you then we will help you, and if we can't help you, we'll tell you the truth; we are honest and open and only want the best for our patients.
We Have Many Happy Patients
Speaking of those patients, SnapCrack, chiropractor in South Miami near Dadeland, come highly recommended. We have helped many patients in the past, and their pain relief and range of motion remain as good today as it was when we helped them. Our patients are, of course, at the heart of what we do and because of this, our ethos is always to professional, helpful, and efficient.
No matter what kind of chiropractic treatment needs to be carried out, no matter what spinal decompression or spinal adjustments have to be made, our licensed chiropractors can do it. Plus, we won't make you wait for an appointment since we run a walk-in chiropractic clinic, and this is another huge benefit that we have put in place for our patients.
It's clear that SnapCrack, South Miami chiropractor near Dadeland, makes a lot of promises. We do a lot for our patients. So how is it that we can keep those promises and continue to do so much to have many happy patients willing to recommend us to others highly? It all comes down to listening to our patients when they come to our South Florida chiropractic clinics.
By listening and understanding not just what happened but also what the patient needs and wants from their chiropractic treatment, SnapCrack is able to put together a unique and specialist treatment plan that will help with anything from chronic back pain to sporting injuries.
SnapCrack always goes above and beyond when it comes to helping our patients, and that shows in the locations of our South Miami chiropractic centers. They are all easy to find and very accessible, plus there is ample parking at each SnapCrack site. This means that no patient ever has to worry about coming to our walk-in chiropractor clinics; they can visit us when they need to easily and quickly, never having to concern themselves with location and parking problems.
This may seem like a small thing, but when it comes to helping our patients it's just one more link in the chain that shows SnapCrack, chiropractor in South Miami near Dadeland, is the best chiropractor for your needs in South Florida. It's the small touches than make the difference and show that our patients always come first.
We mentioned above that you don't need an appointment to come to SnapCrack, and this will always be true. We don't think it's fair that you should have to wait for chiropractic treatment when we can offer a wide range right here and now.
The walk-in option means that you can have pain relief much sooner than you might otherwise have done, and this can make a big difference not just physically but mentally too. Having to wait in pain, knowing there is nothing you can do until your chiropractic clinic appointment, can cause emotional problems and even lead to depression and stress, which can make your pain worse.
Don't worry about this with SnapCrack – come to us, and you don't have to wait anymore.
SnapCrack Promises To Help You
We make promises to our patients at SnapCrack's chiropractor in South Miami near Dadeland centers, and we keep those promises. We promise, for example, that we will be able to help you. We know we can do this since chiropractic treatments are non-invasive and natural.
Therefore there is no recovery time required, no side effects, and no need to be concerned. Everyone, no matter what their age, can benefit from chiropractic treatments such as spinal adjustment and spinal manipulations.
Visit SnapCrack's chiropractic centers in South Florida today for expert medical advice and chiropractic care that is truly second to none.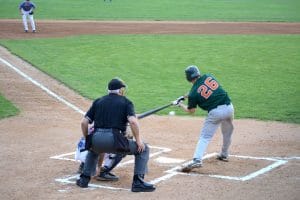 Baseball is a hugely popular sport that many people enjoy. However, injuries can happen while playing the game – whether you are a professional athlete or a novice. The repetitive hitting and throwing motions in baseball put stress on the spine and make players susceptible to strains and back pain. If you notice back pain
Read More »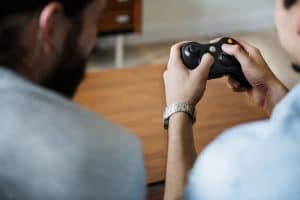 Playing video games is a fun pastime that many people enjoy. However, sitting for long hours can harm your health, particularly when it comes to your spine. Video gaming injuries are becoming increasingly common and include everything from back pain to carpal tunnel syndrome. If you start to experience pain while playing video games, you
Read More »
If you have lower back pain, then you're not alone. Studies show that over half of American adults experience back pain every year. Back pain is a widespread health condition that causes millions of lost workdays every year. Not only can back pain affect your career, but it can also have a significant impact on
Read More »