Chiropractor in South Miami FL
Walk-in Chiropractor In South Miami
$29 CHIROPRACTIC ADJUSTMENTS


FIRST TIME AND EVERY TIME​
    No Appointments
    No Hidden Fees
    Don't Like People Touching Your Neck? That's Cool With Us.
Monday: 
Tuesday: 
Wednesday: 
Thursday: 
Friday:
Saturday: 
Sunday: 
12:00 PM – 8:00 PM
12:00 PM – 8:00 PM
12:00 PM – 8:00 PM

12:00 PM – 8:00 PM

12:00 PM – 8:00 PM

10:00 AM – 6:00 PM

Closed
FIRST TIME AND EVERY TIME
Includes any or all of our chiropractic services during your visit.
Want more info? Fill out the form and we will be in touch.
Don't Want Your Neck Touched? That's Cool With Us.
Ready to feel good again? Let's get cracking!
When you need a walk-in chiropractor in Miami near South Miami, a chiropractor that offers exceptional value for money, that has a team of highly-skilled, fully qualified, experienced experts, and that doesn't make you wait for an appointment, you need SnapCrack.
We offer all of this and more, so it's little wonder that we have a considerable number of highly satisfied clients. We want to help as many people as we can and to do that, we open our doors to everyone. No appointments, no huge bills, just excellent chiropractic care – what are you waiting for? If you need us, we're ready to help you.
One of the most apparent things that patients notice when they come to SnapCrack is that we clearly love what we do. Every member of the team is there because they want to be, and our ethos of ensuring we offer our patients all the help and support they need is always at the forefront of our thinking.
We love the fact that we can reduce or eliminate pain efficiently, giving our clients their lives back and allowing them to enjoy their work, their families, their hobbies, and their social lives once more. If it feels good for us, imagine how great it must feel for those whose lives are changed for the better; it's why we're here and why we love our work.
Our patients always come first at SnapCrack. When it comes to finding an understanding chiropractor in South Miami, FL, you don't have to look any further than us; we care about our patients, and we have the skills and expertise to carry out the right treatments.
We're the full package. No Matter What needs to be done, we will ensure you are kept informed at all times, so you maintain control over everything that is happening. This is our work, but it's your body, and you need to be completely comfortable with the treatments that are being carried out.
If a walk-in clinic isn't something you understand very well because you've either never heard of one before or because you've never used one, we understand. We are often asked questions about how it all works and why benefits it can have to our patients when they are looking for a chiropractor in South Miami.
The truth is the most significant benefit of coming to a walk-in clinic and trying the walk-in way is that you don't need to book an appointment ahead of time. If you suffer an injury or you have unexplained pain, you will want to see someone as soon as possible. Most chiropractors will need you to make an appointment, and apart from potentially having to wait a long time for that appointment, it might not be convenient for you due to work or other commitments.
When you come to SnapCrack, this is different. There are no appointments because we're a walk-in service, so you don't have to wait. You can come to us at a time that suits you, rather than having to change your plans because the only appointment you can get doesn't fall in line with what you were hoping.
Ask Us Questions – We Will Have the Answers
Not everyone knows exactly what it is that a chiropractor does, and although they might have been told they need to find a chiropractor in South Miami, FL, which may not know exactly why it is necessary. That's not a problem. You can get contact us at any time, and we will explain just what a chiropractor can do for you. If you're unsure or confused, we can give you all the information you need to make an informed choice about whether we can help you.
When you come to SnapCrack, you will be seen quickly and appropriately treated by those who have the experience and the skillset required. Not only that, but we are sure to be able to give you all the tools and advice you will need to leave us and continue to be as healthy as possible, pain-free because you know what you can do to help yourself.
At SnapCrack, we are always sincere and upfront about anything we can or can't (on rare occasions) do, and we won't hesitate to give you all the information you need. It's only fair, and it's your body and your pain, so you need to be in control at all times.
There are many different reasons why someone might choose or need to visit a chiropractor. When SnapCrack is your preferred chiropractor in South Miami, FL, you will know that whatever your problem is, we will not only treat the symptoms but the cause too. This means you will be pain-free for much longer, and potentially forever.
Visit us at SnapCrack for the ultimate in chiropractic care and see what a difference we can make to your life.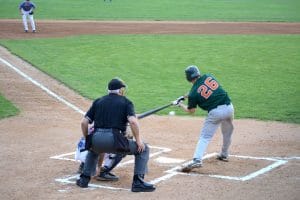 Baseball is a hugely popular sport that many people enjoy. However, injuries can happen while playing the game – whether you are a professional athlete or a novice. The repetitive hitting and throwing motions in baseball put stress on the spine and make players susceptible to strains and back pain. If you notice back pain
Read More »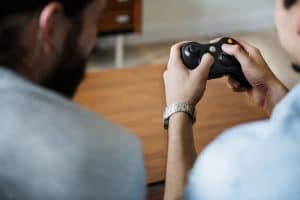 Playing video games is a fun pastime that many people enjoy. However, sitting for long hours can harm your health, particularly when it comes to your spine. Video gaming injuries are becoming increasingly common and include everything from back pain to carpal tunnel syndrome. If you start to experience pain while playing video games, you
Read More »
If you have lower back pain, then you're not alone. Studies show that over half of American adults experience back pain every year. Back pain is a widespread health condition that causes millions of lost workdays every year. Not only can back pain affect your career, but it can also have a significant impact on
Read More »