Chiropractor in Miami Beach Open on Saturday
Walk-in Chiropractor In Miami Beach
$29 CHIROPRACTIC ADJUSTMENTS


FIRST TIME AND EVERY TIME​
    No Appointments
    No Hidden Fees
    Don't Like People Touching Your Neck? That's Cool With Us.
Monday: 
Tuesday: 
Wednesday: 
Thursday: 
Friday:
Saturday: 
Sunday: 
12:00 PM – 8:00 PM
12:00 PM – 8:00 PM
12:00 PM – 8:00 PM

12:00 PM – 8:00 PM

12:00 PM – 8:00 PM

10:00 AM – 6:00 PM

Closed
FIRST TIME AND EVERY TIME
Includes any or all of our chiropractic services during your visit.
Want more info? Fill out the form and we will be in touch.
Don't Want Your Neck Touched? That's Cool With Us.
Ready to feel good again? Let's get cracking!
Chronic back pain is something that affects far more people than you might imagine; the figure is estimated to be one-third of the US adult population. Some of these people will be able to manage quite well despite the pain suffered; others will barely be mobile, and their range of motion will be extremely limited due to the chronic back pain, neck pain, or leg pain they are suffering from.
No matter which camp you fall into, or whether you are somewhere in between, the sooner you can receive chiropractic care from a licensed Miami Beach chiropractor, the sooner you can go back to normal and become part of the two-thirds of the US population without a spinal issue. Your chronic back pain is a symptom that something is wrong, and it will require an expert like those at SnapCrack's South Florida chiropractic clinics to diagnose.
However, the treatment options fall, whatever spinal manipulations are required, we can treat it once we know what the issue is. That is the SnapCrack promise, and it is how we work all day, every day – even at weekends. If you need a walk-in chiropractor in Miami Beach open on Saturday, come to SnapCrack, and we will be there for you.
Being A Walk-In Is Perfect for Our Patients
At SnapCrack, we do not feel we are exaggerating or boasting when we say that we can change lives for the better for any patient who comes to us. Our kindness, compassion, and patience, coupled with our vast amount of experience and wide range of treatment plans, means that we can solve your chronic back pain issues and help you to go back to a life that is full of happiness and enjoyment, rather than one that is punctuated with pain every time you move.
Yet there is more to SnapCrack's South Florida chiropractic clinics than all of this, as hard as that might be to believe – we already do so much for our patients. However, the extra lengths we go to include the fact that we are a chiropractor in Miami Beach open on Saturday, plus we operate a walk-in chiropractic clinic system across Miami Beach.
The walk-in service that SnapCrack gives to its patients is perfect. It allows anyone who needs our help with their chiropractic treatments and health care for the spine to visit when that suits them without waiting for an appointment.
Waiting when you are suffering from chronic back pain, leg pain, neck pain, migraines, stress, fibromyalgia, muscle tension, insomnia, and so much more means that you will feel a lot worse when you finally get to the chiropractic clinic. That is not helpful and can be extremely harmful. After all, the longer a spinal condition is left untreated, the more difficult it will be to live with.
You will never have to wait when you visit SnapCrack, and you can come to us at a time that works for you, especially since we are a chiropractor in Miami Beach open on Saturday; even weekends are possible. Once you do visit, you will find a friendly, welcoming clinic with licensed Miami Beach chiropractors who are ready and able to create your very own treatment plan that will give you the pain relief you so desperately need.
Chiropractic Work Can Help Everyone
Many people are referred to highly recommended licensed chiropractors such as SnapCrack for spinal health care and specific spinal adjustments by their doctors. Yet because chiropractic treatments are a complementary therapy, there is no prescription required and no need for a referral; you can come to us whenever you want to, ensuring that you are in complete control of your health care and pain relief treatment options.
This is the wonderful thing about chiropractic medical treatment; it is for everyone. There are no barriers, no age limits, no particular requirements you need to fulfill to receive the treatment options open to you. There are no side effects because it is a natural treatment, and there is no recovery time since chiropractic care is non-invasive.
You can rest assured that if you are suffering from chronic back pain, leg pain, neck pain, or anything else, you can find pain relief at SnapCrack's excellent South Miami chiropractic centers. Some of the conditions that we can treat include:
Stress
Migraines/tension headaches
Rotator cuff injuries
Fibromyalgia and similar digestive problems
Sciatica
Whiplash
Joint stiffness
Muscle tenderness
Scoliosis
Insomnia
Minor sporting injuries
As you can see, if the condition you are suffering from is related to the spine in any way, SnapCrack's licensed chiropractors will be able to help you through spinal adjustments and physical therapy. Pain treatment is something we specialize in, and you can be sure that we will do our very best for every patient who comes through our doors.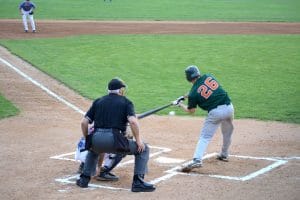 Baseball is a hugely popular sport that many people enjoy. However, injuries can happen while playing the game – whether you are a professional athlete or a novice. The repetitive hitting and throwing motions in baseball put stress on the spine and make players susceptible to strains and back pain. If you notice back pain
Read More »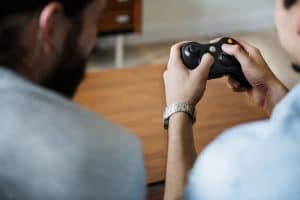 Playing video games is a fun pastime that many people enjoy. However, sitting for long hours can harm your health, particularly when it comes to your spine. Video gaming injuries are becoming increasingly common and include everything from back pain to carpal tunnel syndrome. If you start to experience pain while playing video games, you
Read More »
If you have lower back pain, then you're not alone. Studies show that over half of American adults experience back pain every year. Back pain is a widespread health condition that causes millions of lost workdays every year. Not only can back pain affect your career, but it can also have a significant impact on
Read More »