Chiropractor in Miami Beach FL
Walk-in Chiropractor In Miami Beach
$29 CHIROPRACTIC ADJUSTMENTS


FIRST TIME AND EVERY TIME​
    No Appointments
    No Hidden Fees
    Don't Like People Touching Your Neck? That's Cool With Us.
Monday: 
Tuesday: 
Wednesday: 
Thursday: 
Friday:
Saturday: 
Sunday: 
12:00 PM – 8:00 PM
12:00 PM – 8:00 PM
12:00 PM – 8:00 PM

12:00 PM – 8:00 PM

12:00 PM – 8:00 PM

10:00 AM – 6:00 PM

Closed
FIRST TIME AND EVERY TIME
Includes any or all of our chiropractic services during your visit.
Want more info? Fill out the form and we will be in touch.
Don't Want Your Neck Touched? That's Cool With Us.
Ready to feel good again? Let's get cracking!
By establishing SnapCrack as the prime walk-in chiropractor in Miami Beach, FL, we were finally seeing our dream come true. We wanted to create a clinic where any patient could find help. We wanted to create a clinic where we could solve anyone's problems, giving them their life back no matter what the circumstances. Our walk-in clinic, with its incredibly talented, fully trained, and professional staff, is exactly what we wanted it to do, and we think it will be exactly what you need it to be too.
Whatever the problem, no matter what your age or condition, you can visit SnapCrack chiropractor in Miami Beach, FL. Whether your pain is gone in one session or it takes a little extra time and more work, we will continue to help you until you are fully fit and recovered. Even then, when you don't need our hands-on help anymore, we will make sure you have an aftercare plan that prevents you – as far as possible – from becoming injured again.
Not many people know very much about chiropractor medicine and treatments. Unless they carry out the work themselves or they've undergone treatment in the past, it's not an area that many people ever really think about. The problem is, however, that this can mean those who could benefit from the help of a chiropractor won't ask for it – they don't know a chiropractor could help them.
The truth is that the main area a chiropractor is always going to be focused on is the spine. Every other area of the body is actually connected to the spine through the nervous system. This means that there are dozens of other conditions that we can treat on top of back pain, which can greatly relieve patients, make them pain-free, and give them back some mobility if this has been a problem. Just some of these other conditions include:
Leg, hip, shoulder, and neck pain
Migraines and tension headaches
Muscle spasms
Minor sporting injuries
Rotator cuff problems
You could be suffering from leg pain, but there might be more to it than that – it could easily be something that is caused by your spine being in the wrong place. A good chiropractor in Miami Beach, FL, will be able to realign your spine by manually adjusting it, and your pain will be gone.
In order to treat not just the here and now but also the long term when it comes to our patients, we at SnapCrack don't just work on the site of the pain and call it a day. We go much further; we look at what is causing the pain in the first place, and once we have discovered that, we deal with that too. So we get to the root cause, making sure that this is cured.
We make sure we offer the right advice in our aftercare information for our patients. This advice will be regarding how to protect your spine – and the rest of your body – going forward, ensuring that you don't accidentally trigger your injury again, especially as you might now have a weak spot in your body.
By giving you the knowledge and tools to help yourself, we hope that you won't ever need to see us again. That may sound strange, but it's how we work at SnapCrack – we want to cure someone, not see them returning time after time because they are still in pain.
You Can Still Visit SnapCrack if You're Not in Pain
Of course, most of the time, we will be helping those who are in pain. This is why we are a walk-in, so we can help those who are desperate for relief right here and now. However, you don't have to be in physical pain in order to benefit from a Miami Beach chiropractor. You might be in mental pain, feeling stress, and anxiety about an upcoming event or even just in general.
This could be related to the tension in your muscles, which isn't just a sign of stress but can, unfortunately, be the cause of it. A good chiropractor will be able to relieve that tension, and when that happens, you will feel so much better. You will feel less stressed and anxious, and whatever you have to do will seem so much easier, from giving a speech to sitting an exam and anything else.
What about if you have no symptoms, either physical or mental? Then you can still come to SnapCrack for help. Absolutely healthy people are able to use our walk-in service to see a professional chiropractor whenever they want, and they do this because just the slightest of adjustments can make all the difference to their outlook and their frame of mind. A perfectly aligned spine will make you feel lighter, brighter, and ready to take on the world.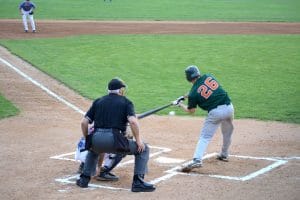 Baseball is a hugely popular sport that many people enjoy. However, injuries can happen while playing the game – whether you are a professional athlete or a novice. The repetitive hitting and throwing motions in baseball put stress on the spine and make players susceptible to strains and back pain. If you notice back pain
Read More »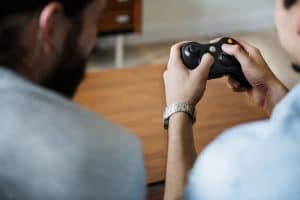 Playing video games is a fun pastime that many people enjoy. However, sitting for long hours can harm your health, particularly when it comes to your spine. Video gaming injuries are becoming increasingly common and include everything from back pain to carpal tunnel syndrome. If you start to experience pain while playing video games, you
Read More »
If you have lower back pain, then you're not alone. Studies show that over half of American adults experience back pain every year. Back pain is a widespread health condition that causes millions of lost workdays every year. Not only can back pain affect your career, but it can also have a significant impact on
Read More »