Chiropractor in Hialeah Near Hialeah Gardens
Walk-in Chiropractor In Hialeah
$29 CHIROPRACTIC ADJUSTMENTS


FIRST TIME AND EVERY TIME​
    No Appointments
    No Hidden Fees
    Don't Like People Touching Your Neck? That's Cool With Us.
Monday: 
Tuesday: 
Wednesday: 
Thursday: 
Friday:
Saturday: 
Sunday: 
12:00 PM – 8:00 PM
12:00 PM – 8:00 PM
12:00 PM – 8:00 PM

12:00 PM – 8:00 PM

12:00 PM – 8:00 PM

10:00 AM – 6:00 PM

Closed
FIRST TIME AND EVERY TIME
Includes any or all of our chiropractic services during your visit.
Want more info? Fill out the form and we will be in touch.
Don't Want Your Neck Touched? That's Cool With Us.
Ready to feel good again? Let's get cracking!
Pain can occur for a wide range of reasons. It can be due to age (as the body ages the muscles and joints do not work as well as they once did), or perhaps a condition (many medical conditions result in chronic back pain and other pain), or even an accident (if the spine is out of alignment due to a knock, it can cause pain throughout the body).
How it occurs is not as important as what is done about it, and what can be done about it is to visit a licensed Hialeah chiropractor for pain relief and chiropractic care.
When you do this, your life, and overall health will improve. Depending on how bad your chronic back pain was, to begin with, you might have had to put a lot of your life on hold. You might have had to stop work, for example, or stop going out with friends and family.
You may have spent days in bed when you would have preferred to be doing anything else. Something as simple as driving a car or vacuuming your home might become impossible when you are suffering and need pain relief.
With the help that SnapCrack, a chiropractor in Hialeah near Hialeah Gardens, can give you thanks to our fully trained and highly experienced licensed chiropractors and our caring staff, you can go back to your life just as it was before the pain came to change it. This is not a dream; this can be your reality with SnapCrack.
SnapCrack Deals with More Than the Spine
What do you already know about chiropractic care? If the answer is nothing, that is perfectly normal – unless you have studied chiropractic medicine, or you have needed the assistance of a chiropractor in the past (or someone you know has and they have spoken about what chiropractic treatment entailed) then it is likely you might think of chiropractic care as something to do with the spine. This is correct, but it is more than that.
The medical treatment carried out at SnapCrack's chiropractor in Hialeah near Hialeah Gardens is called an alternative therapy. This means there is no need for surgery or drugs, and because of this natural and non-invasive method, there will be no chance of side effects.
Plus, there is no recovery time needed, so you do not have to factor in any additional days away from work. Chiropractic treatments work so efficiently that, in some cases, you will be able to go back to work much more quickly than you might have thought.
The spine is indeed what licensed Hialeah chiropractors such as the ones as SnapCrack's chiropractor in Hialeah near Hialeah Gardens clinic focus on the most. This is because it is often found to be the cause of pain throughout the body, even if you would never have linked that pain or area to the spine at all.
This is because the central nervous system connects the spine to the rest of the body, and if the spine is knocked out of alignment or is damaged, the pain can manifest elsewhere. This is why it is always so important to check for the root cause in the spine before treating the area of pain. SnapCrack does this as a matter of course, and it helps the patient dramatically, giving them much longer pain relief than a less thorough examination ever would.
There are many conditions that a licensed chiropractor can help with that may not immediately spring to mind when you are listing out chiropractic treatments. Spinal manipulations can be used to treat chronic back pain, leg pain, or neck pain, of course, but what else?
One of the conditions that chiropractic treatments can assist with is stress. By using the correct spinal manipulations, an experienced chiropractor will be able to release the tension within the muscles.
When this is achieved, the symptoms of stress will start to reduce. Of course, clinical stress is a different matter and will need to be discussed with a doctor, but generalized stress and tension, even anxiety, can be relieved through excellent chiropractic care and the wide range of treatments available at SnapCrack.
Why Visit SnapCrack's Walk-In Clinic?
There is already a lot we can do at SnapCrack, chiropractor in Hialeah near Hialeah Gardens, for anyone who wants to come to us. We have a walk-in service for chiropractic treatments in our South Florida clinics, which means we can help more people than ever before.
There is never any need to make an appointment with SnapCrack; you visit one of our chiropractic centers when you want to do so, when you need pain relief and help with your range of motion, and we will see you.
It is a good thing because it means you do not have to remain in pain for any longer than it takes you to come to SnapCrack. You do not have to suffer from chronic back pain because it can be treated quickly and efficiently via our walk-in clinic service.
SnapCrack is here for our patients in many different ways, so no matter what help you need, what pain relief you are seeking, or what spinal adjustments are going to help you, just ask. SnapCrack will have the answers.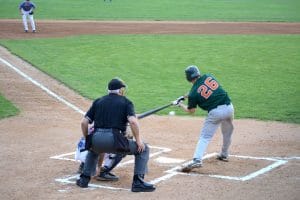 Baseball is a hugely popular sport that many people enjoy. However, injuries can happen while playing the game – whether you are a professional athlete or a novice. The repetitive hitting and throwing motions in baseball put stress on the spine and make players susceptible to strains and back pain. If you notice back pain
Read More »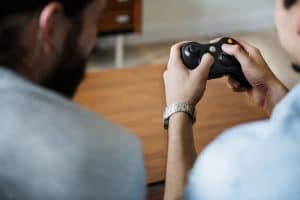 Playing video games is a fun pastime that many people enjoy. However, sitting for long hours can harm your health, particularly when it comes to your spine. Video gaming injuries are becoming increasingly common and include everything from back pain to carpal tunnel syndrome. If you start to experience pain while playing video games, you
Read More »
If you have lower back pain, then you're not alone. Studies show that over half of American adults experience back pain every year. Back pain is a widespread health condition that causes millions of lost workdays every year. Not only can back pain affect your career, but it can also have a significant impact on
Read More »