Chiropractor in Brickell Open on Saturday
Walk-in Chiropractor In Brickell
$29 CHIROPRACTIC ADJUSTMENTS


FIRST TIME AND EVERY TIME​
    No Appointments
    No Hidden Fees
    Don't Like People Touching Your Neck? That's Cool With Us.
Monday: 
Tuesday: 
Wednesday: 
Thursday: 
Friday:
Saturday: 
Sunday: 
12:00 PM – 8:00 PM
12:00 PM – 8:00 PM
12:00 PM – 8:00 PM

12:00 PM – 8:00 PM

12:00 PM – 8:00 PM

10:00 AM – 6:00 PM

Closed
FIRST TIME AND EVERY TIME
Includes any or all of our chiropractic services during your visit.
Want more info? Fill out the form and we will be in touch.
Don't Want Your Neck Touched? That's Cool With Us.
Ready to feel good again? Let's get cracking!
What problems is your chronic back pain causing you in your life? Can you hold down a job? Can you enjoy your hobbies? Are you able to leave the house every day? Are there some days when even getting out of bed seems impossible because of chronic back pain, leg pain, neck pain, and other problems with your range of motion?
If so, you're not alone, even if that's how you feel; as much as a third of the adult US population has a back problem, and their lives are negatively affected because of it.
Although this may sound like terrible news and nothing to celebrate, the truth is that there is a glimmer of hope: SnapCrack is here for you. Whenever you need chiropractic care, even if you need a chiropractor in Brickell open on Saturday, you can receive it from the expert licensed chiropractors at SnapCrack's walk-in chiropractic centers.
The walk-in option that we offer for pain relief at our Brickell chiropractic center makes choosing SnapCrack for your chiropractic care an easy decision. Rather than having to wait for help, SnapCrack simply asks you to come to us in our easy to find, accessible locations in South Florida, and we will do the rest. We will create the ideal treatment plan for your chronic back pain and more, and you will experience pain relief thanks to our expert chiropractic care.
Finding a chiropractic clinic is crucial when you are in pain, and your range of motion is affected. Maybe you know someone who has experienced this kind of health care, or perhaps your doctor recommended that you see a licensed Brickell chiropractor for spinal adjustments.
You might even have searched online for pain relief for your chronic back pain, and the answer was that you should visit a chiropractic center. However, you came to the decision to visit SnapCrack, and it was the right one.
Not only was this the right decision in terms of the pain relief and expert spinal manipulation that we can offer; it was also the right decision because we are a walk-in clinic meaning that you don't have to make an appointment and you can come to us when you require pain relief. You can even do this at the weekend since we are a chiropractor in Brickell open on Saturday.
We Run A Relaxed and Caring Chiropractic Clinic
Even if, by attending a chiropractic clinic, your chronic back pain can be relieved and the pain suffered can be dealt with by licensed chiropractors, you still might not be comfortable in a clinic setting, no matter how positive the outcome might be. This is entirely normal, and it's something the highly recommended and experienced staff at SnapCrack are used to.
This is why we make our Brickell chiropractor clinic feel as relaxed and caring as possible; we want people to be happy to visit us, especially since we know we can do so much with their chronic back pain and leg pain to ease their daily struggles put their lives back together. The more people who visit us, the more who understand we are a chiropractor in Brickell open on Saturday, the more we can help; it's as simple as that.
You can visit SnapCrack's Brickell chiropractor clinic at any time or day you want to, at any time of day that your chronic back pain and other conditions are causing you a problem. We will see you, offer you a wide range of treatment options, and you will find pain relief through our excellent spinal adjustments. Come to us to find out more, and you'll see that the SnapCrack promise of help is there for all.
Chiropractic Treatment for Everyone
At SnapCrack, a chiropractor in Brickell open on Saturday; we are dedicated to helping anyone and everyone who needs pain relief. This isn't just lip service; it's something we really can do because chiropractic treatment is for everyone. There are no age limits – upper or lower – and no other barriers to chiropractic care either.
It is non-invasive and completely natural, and this complementary therapy can help everyone. That means our licensed chiropractors can perform spinal manipulations and spinal adjustments on everyone who requires immediate and long-term pain relief for many different conditions, including:
Chronic back pain
Neck pain
Leg pain
Migraines and tension headaches
Muscle stiffness
Sore joints
Minor sporting injuries
Rotator cuff injuries
Insomnia
Fibromyalgia
Stress
Pains resulting from pregnancy
As you can see, it's surprising just how many different areas of pain we can deal with at SnapCrack's walk-in chiropractic clinics in South Florida. Even if you need a chiropractor in Brickell open on Saturday, we can be there for you. Come and see us today, and you will find pain relief and a team of experts who want to help you.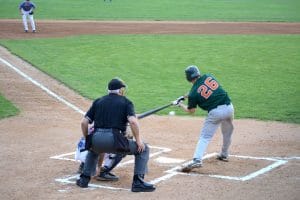 Baseball is a hugely popular sport that many people enjoy. However, injuries can happen while playing the game – whether you are a professional athlete or a novice. The repetitive hitting and throwing motions in baseball put stress on the spine and make players susceptible to strains and back pain. If you notice back pain
Read More »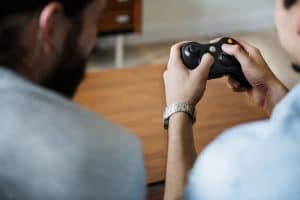 Playing video games is a fun pastime that many people enjoy. However, sitting for long hours can harm your health, particularly when it comes to your spine. Video gaming injuries are becoming increasingly common and include everything from back pain to carpal tunnel syndrome. If you start to experience pain while playing video games, you
Read More »
If you have lower back pain, then you're not alone. Studies show that over half of American adults experience back pain every year. Back pain is a widespread health condition that causes millions of lost workdays every year. Not only can back pain affect your career, but it can also have a significant impact on
Read More »