Chiropractor in Brickell Near Soho
Walk-in Chiropractor In Brickell
$29 CHIROPRACTIC ADJUSTMENTS


FIRST TIME AND EVERY TIME​
    No Appointments
    No Hidden Fees
    Don't Like People Touching Your Neck? That's Cool With Us.
Monday: 
Tuesday: 
Wednesday: 
Thursday: 
Friday:
Saturday: 
Sunday: 
12:00 PM – 8:00 PM
12:00 PM – 8:00 PM
12:00 PM – 8:00 PM

12:00 PM – 8:00 PM

12:00 PM – 8:00 PM

10:00 AM – 6:00 PM

Closed
FIRST TIME AND EVERY TIME
Includes any or all of our chiropractic services during your visit.
Want more info? Fill out the form and we will be in touch.
Don't Want Your Neck Touched? That's Cool With Us.
Ready to feel good again? Let's get cracking!
Pain, whether it's chronic back pain or acute neck pain or something else entirely, can cause many different problems in people's lives, and it can manifest for all kinds of reasons. It's a hard thing to pin down in some cases but seeing a licensed chiropractor just like the ones at SnapCrack, a walk-in chiropractor in Brickell near Soho, will help.
Not only can an expert chiropractor determine the root cause of the pain, but they can also develop a treatment plan that will offer pain relief and improve the patient's range of motion for the long term.
The problem with pain isn't just the pain itself – it's what that means for other elements of your life. You can no longer be as active as you once were, and that means your general health care can be problematic. It can affect your mental health, causing you to develop anxiety and depression.
It can mean that you can't work, and that will have any number of knock-on effects, particularly those surrounding money and your self-esteem. Plus, your relationships might suffer badly. All in all, the sooner you can relieve back pain and remove it from your life, the better. This is why a visit to SnapCrack's Brickell chiropractor near Soho should be your next step.
More Than the Spine with SnapCrack
Chiropractic treatments are known as a complementary therapy. What does this mean? In general terms, it means that chiropractic care is a natural remedy for chronic back pain. There are no surgeries required, so this non-invasive health care technique can be carried out on everyone without the need for recovery time to be factored in.
Once a licensed chiropractor has completed the spinal adjustment, you should feel pain relief immediately, and your range of motion will have been restored. Complete healing may take more than one session, but even after the first chiropractic treatment, you will certainly feel the difference.
The spine is the main area of concern for any South Florida chiropractor. It makes sense for this to be the case; the spine is linked to the rest of the body, thanks to the central nervous system. If the spine is damaged, other areas of the body can hurt too.
What might seem to be neck pain or leg pain could be a chiropractic condition that requires spinal manipulations to put right. This is why it's so important to discuss your condition with your licensed chiropractor; they need to know as much detail as possible to create the ideal treatment plan for your needs and carry out the best spinal manipulations to help you.
More than this, SnapCrack's specialist chiropractors will not only treat the pain you are in right now be looking further into the issue and creating a unique treatment plan just for you; they will also take care of you after your treatment is complete.
They will give you the information and knowledge you need to keep your spine in good condition going forward because by doing this you can help to prevent any problems that might require the help of a chiropractor. As they say, prevention is better than cure.
Stress Relief from A Chiropractor
Licensed chiropractors such as those working at SnapCrack's chiropractor in Brickell near Soho chiropractic centers can do so much more than 'just' dealing with chronic back pain (although this is important). They can also help with your stress levels, and although this might come as a surprise to many people, once you think about it, it makes a lot of sense.
Stress is caused by tension, and it also produces tension. The muscles are often the most affected part of the body, and a good chiropractor will know how to use spinal adjustment to relieve pressure in the muscles and relax them. The more relaxed the muscles are, the more relaxed the body is, and stress reduces dramatically.
If you are feeling stressed and tense, perhaps because you have a big event coming up such as a wedding, a test, or a job interview, you can visit an expert chiropractic clinic and have your tension relieved efficiently and professionally.
Why Use SnapCrack's Walk-In Clinic Service?
One of the things that make SnapCrack, our chiropractor in Brickell near Soho, is that we have a walk-in chiropractic clinic service for our patients. This means that no appointments are necessary and that we can see you much more quickly than a South Florida chiropractor without the walk-in option for chiropractic care.
When you are suffering from acute neck pain, leg pain, or chronic back pain – among many other chiropractic health care conditions – you need to be seen right away. Having to wait for an appointment just doesn't make sense; you're in pain now, and your range of motion is problematic now. If you have to wait, you'll only feel worse, plus you'll miss out on life events and have to take time off work.
A walk-in clinic like SnapCrack's means that your pain treatment can begin sooner rather than later, ensuring that your chronic back pain is treated using expert spinal adjustments when you need it to do, not when your South Florida chiropractor can find room for you. This is why visiting SnapCrack is the best choice you can make.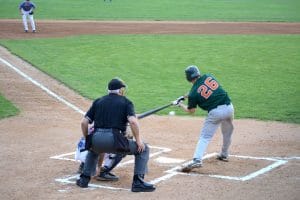 Baseball is a hugely popular sport that many people enjoy. However, injuries can happen while playing the game – whether you are a professional athlete or a novice. The repetitive hitting and throwing motions in baseball put stress on the spine and make players susceptible to strains and back pain. If you notice back pain
Read More »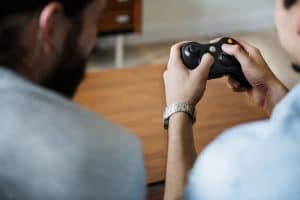 Playing video games is a fun pastime that many people enjoy. However, sitting for long hours can harm your health, particularly when it comes to your spine. Video gaming injuries are becoming increasingly common and include everything from back pain to carpal tunnel syndrome. If you start to experience pain while playing video games, you
Read More »
If you have lower back pain, then you're not alone. Studies show that over half of American adults experience back pain every year. Back pain is a widespread health condition that causes millions of lost workdays every year. Not only can back pain affect your career, but it can also have a significant impact on
Read More »