Chiropractor for Back Pain near West Miami
Walk-in Chiropractor In South Miami
$29 CHIROPRACTIC ADJUSTMENTS


FIRST TIME AND EVERY TIME​
    No Appointments
    No Hidden Fees
    Don't Like People Touching Your Neck? That's Cool With Us.
Monday: 
Tuesday: 
Wednesday: 
Thursday: 
Friday:
Saturday: 
Sunday: 
12:00 PM – 8:00 PM
12:00 PM – 8:00 PM
12:00 PM – 8:00 PM

12:00 PM – 8:00 PM

12:00 PM – 8:00 PM

10:00 AM – 6:00 PM

Closed
FIRST TIME AND EVERY TIME
Includes any or all of our chiropractic services during your visit.
Want more info? Fill out the form and we will be in touch.
Don't Want Your Neck Touched? That's Cool With Us.
Ready to feel good again? Let's get cracking!
Spinal manipulations offer so many benefits. They are a natural pain management treatment, can help improve your cognitive and nervous system, and can also work to increase your range of motion. Modern life needs chiropractic treatment. Poor posture can cause pain. Stress can cause aches. Sports games can cause injury. Heading out in the water can mess up your back.
There are many reasons why the medical advice for spinal health is to visit a licensed chiropractor like SnapCrack. A chiropractic clinic like ours can help you feel better and be better, all at exceptionally low rates. You can treat yourself to wellness and health care and have it easily fit your schedule and your budget.
Are You a Right Fit for Chiropractic Treatment?
Chiropractic care offers so much more than just pain relief. It is a treatment plan that can help you reduce your stress and improve your overall quality of life. Everyone can benefit, especially those with chronic back pain issues. You don't need to have extreme pain, however, to benefit from our treatment.
You Have Back Aches and Pain
Spinal adjustment is the easiest and most effective way to reduce or remove back pain, neck pain, and even certain kinds of leg pain. With a wide range of treatment types and the ability to customize our three chiropractic physical therapy services The Crack, The Click, and The Drop, you can get the most effective treatment for you.
Forever about the pain suffered along your spine with our holistic pain treatment. It doesn't matter where, how minor, or how old your back pain is, with SnapCrack we can help you forget all about it.
You Carry Your Stress in Your Back
Chiropractic medical treatments are perfect for those who carry stress in their backs but can never seem to stretch that pressure out or massage away the issue on their own. Stress can cause a lot of damage all on its own, and by improving your spinal health you can improve circulation and reduce spinal pain, giving you immense relief throughout your back.
You Have Poor Posture
Over time poor posture can cause your spine to become improperly aligned over time. Your own body weight can put pressure on your shoulders, upper back, and neck from poor posture. Not only that but when you slouch you put too much weight on your lower back.
In short, poor posture can be the source of your back pain – but standing straighter won't be the magic fix for most. You need to first adjust and decompress your spine. This way you can start to stand straighter and feel better all at once.
There is Pressure in Your Back or Neck
If it feels like there is a pressure along your spine, then it needs to be decompressed. Of course, acute, or ongoing pain can also be a sign of another spinal issue altogether. Chiropractic care can help those with several conditions, but only after you get your back checked out by a doctor.
You Want to Treat Yourself
You treat yourself to a massage, and so too should you treat yourself to chiropractic care. Both affect your quality of life and can greatly improve how you feel. Our adjustments, however, are much more affordable – and faster. Members can bring down the cost of each suffer to single digits if they use all six available chiropractic treatments available as part of our Get Cracked membership.
Always the Lowest Prices Around
Walk-in prices for chiropractic sessions are $29 and vitamin boosters are $35 per boost.
All three of our memberships cost $49 per month. Get Cracked gives you access to six chiropractic sessions per month and 1 vitamin booster. Reset allows you access to two vitamin boosters and 1 chiropractic visit, and Reboost allows you to enjoy 3 vitamin boosters per month. All unused vitamin boosters roll over to the next month.
Find the Closest SnapCrack Chiropractor for Back Pain near West Miami
We have five locations throughout South Florida for you to choose from, so you always have a nearby SnapCrack location to pop on into. For those who live or work in West Miami, however, you will want to choose either our Coral Gables SnapCrack location, or our South Miami chiropractor location.
Our Coral Gables Location
Our SnapCrack Coral Gables chiropractor is located on 95 Andalusia Avenue, and is around 2.5 miles from those of you in West Miami. Just a short distance away and you can have access to a quality family chiropractor and some of the most affordable vitamin boosters in the state.
Our South Miami Location
Our SnapCrack walk-in chiropractor in South Miami can be found on 7209 SW 57th St and is around 3.6 miles away from those in West Miami. Choose from our treatment options and relieve back pain from the source on your time. With opening hours from 12pm to 8pm Mondays to Fridays, and 10am to 6pm on Saturdays, you can easily find a few minutes to enjoy the relief offered from our highly recommended spinal decompression.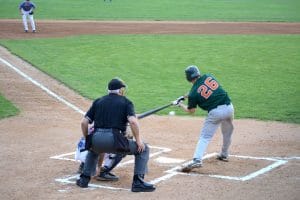 Baseball is a hugely popular sport that many people enjoy. However, injuries can happen while playing the game – whether you are a professional athlete or a novice. The repetitive hitting and throwing motions in baseball put stress on the spine and make players susceptible to strains and back pain. If you notice back pain
Read More »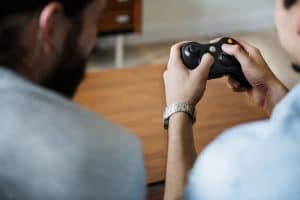 Playing video games is a fun pastime that many people enjoy. However, sitting for long hours can harm your health, particularly when it comes to your spine. Video gaming injuries are becoming increasingly common and include everything from back pain to carpal tunnel syndrome. If you start to experience pain while playing video games, you
Read More »
If you have lower back pain, then you're not alone. Studies show that over half of American adults experience back pain every year. Back pain is a widespread health condition that causes millions of lost workdays every year. Not only can back pain affect your career, but it can also have a significant impact on
Read More »