Chiropractor for Back Pain near Sunny Isles
Walk-in Chiropractor In Miami Beach
$29 CHIROPRACTIC ADJUSTMENTS


FIRST TIME AND EVERY TIME​
    No Appointments
    No Hidden Fees
    Don't Like People Touching Your Neck? That's Cool With Us.
Monday: 
Tuesday: 
Wednesday: 
Thursday: 
Friday:
Saturday: 
Sunday: 
12:00 PM – 8:00 PM
12:00 PM – 8:00 PM
12:00 PM – 8:00 PM

12:00 PM – 8:00 PM

12:00 PM – 8:00 PM

10:00 AM – 6:00 PM

Closed
FIRST TIME AND EVERY TIME
Includes any or all of our chiropractic services during your visit.
Want more info? Fill out the form and we will be in touch.
Don't Want Your Neck Touched? That's Cool With Us.
Ready to feel good again? Let's get cracking!
Chiropractic treatment is for everyone. It's for those who have had a bad day and feel stress running all around their back and spine. It's for the parents who were pulled their backs after a game with their kids. It's for those who have chronic back pain that never seems to go away. Chiropractic adjustment is for everyone, and to make it accessible to everyone we here at SnapCrack have worked hard to make it easy to get treatment at some of the most affordable rates in South Florida.
Come to us for spinal adjustment and health care injections that will help you feel better than ever. We have locations throughout Florida, with the closest Sunny Isles chiropractor for back pain being in Miami Beach, just steps away from the sand. We also have other South Florida as well, so if you are heading down there for work or for a shopping excursion you can easily pop on in for a fast, effective spinal manipulations and IV vitamin treatment options right here at SnapCrack.
 Benefits of Our Chiropractic Treatments
A licensed Miami Beach chiropractor can work magic when it comes to pain relief and improving your range of motion. Chiropractic care is one of the oldest and most effective medical treatments out there. People may even receive medical advice to go to a chiropractic clinic after an injury.
Pain management isn't the only reason why chiropractic adjustments are so highly recommended. They also provide secondary benefits and wellness benefits that are just as important.
1.    Pain Reduction
The big benefit that many will seek out a chiropractic center for is pain management. Our chiropractors work to improve your condition right at the source. This can be done by releasing pressure, or by adjusting the spine to free nerves and improve your overall spinal health.
2.    Improved Circulation
Adjustments often improve blood flow from the brain to the body. As a result, you may notice a reduction in your headaches, and may even feel more alert and awake after your session.
3.    Improved Nervous System
The nerves that travel along your spine send and receive messages. If the communication is slowed down, then your systems cannot work as effectively. One of the systems in question is your nervous and immune system. Some studies have found that the body sends out early warning signals when it finds a virus, so by improving the communication and health of your nervous system, you can speed up how fast these messages are sent. Faster communication, faster response. 
4.    Improved Flexibility
Pain can cripple you, and when that is the only thing holding you back from living your best life you need to find a solution that works. By managing your pain holistically, you can enjoy greater range of motion and flexibility all at once.
Benefits of Intramuscular Vitamin Therapy
1.    System Boost
Many of our vitamin boosters help improve your internal systems. From your immune and nervous system all the way to your cognitive and brain function. We have chosen our vitamin boost options carefully to give you the best benefits.
2.    Improved Health
Many of our vitamins improve the look of your hair, skin, and nails. They also help you feel better and be better.
3.    Symptom Management
Some of our vitamin boosters work wonders when it comes to managing some types of symptoms. Our hangover cocktail, for example, works wonders on side effects like aches and pains, headaches, and dehydration. Glutathione, for example, works to promote liver health and has also been found effective to help reduce symptoms from a variety of diseases and conditions.
Walk on In for Effective and Highly Recommended Chiropractic Care
A family chiropractor in Miami Beach needs to be flexible and fast. It can be so hard to coordinate life and kids and then your health care on top of it all. That is why all of our clinics are walk-in friendly. You can get physical therapy to help you forget the pain suffered and vitamin injections to boost your health, all on your own schedule.
Relieve back pain, say goodbye to neck pain, and even fix certain leg pain issues like sciatica all at once with a fast spinal decompression session. Treat yourself to a detoxing vitamin booster, and still have time to pick your kids up from school.
You never have to book an appointment. You never have to wait. Instead, you can enjoy the wide range of benefits fast, easy, and effectively.
Our low rates also mean that you can easily budget in your own treatment plan. Give yourself the gift of holistic pain management and do it all with low rates and no hidden fees. Cancel any time and be in charge of your health. At SnapCrack, you get it all and more, which is why we are the best walk-in chiropractor for back pain near Sunny Isles.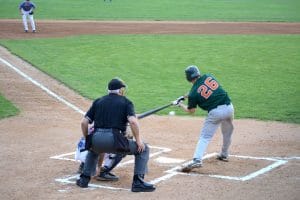 Baseball is a hugely popular sport that many people enjoy. However, injuries can happen while playing the game – whether you are a professional athlete or a novice. The repetitive hitting and throwing motions in baseball put stress on the spine and make players susceptible to strains and back pain. If you notice back pain
Read More »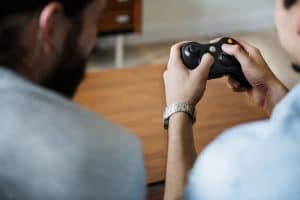 Playing video games is a fun pastime that many people enjoy. However, sitting for long hours can harm your health, particularly when it comes to your spine. Video gaming injuries are becoming increasingly common and include everything from back pain to carpal tunnel syndrome. If you start to experience pain while playing video games, you
Read More »
If you have lower back pain, then you're not alone. Studies show that over half of American adults experience back pain every year. Back pain is a widespread health condition that causes millions of lost workdays every year. Not only can back pain affect your career, but it can also have a significant impact on
Read More »