Chiropractor for Back Pain near South Miami
Walk-in Chiropractor In South Miami
$29 CHIROPRACTIC ADJUSTMENTS


FIRST TIME AND EVERY TIME​
    No Appointments
    No Hidden Fees
    Don't Like People Touching Your Neck? That's Cool With Us.
Monday: 
Tuesday: 
Wednesday: 
Thursday: 
Friday:
Saturday: 
Sunday: 
12:00 PM – 8:00 PM
12:00 PM – 8:00 PM
12:00 PM – 8:00 PM

12:00 PM – 8:00 PM

12:00 PM – 8:00 PM

10:00 AM – 6:00 PM

Closed
FIRST TIME AND EVERY TIME
Includes any or all of our chiropractic services during your visit.
Want more info? Fill out the form and we will be in touch.
Don't Want Your Neck Touched? That's Cool With Us.
Ready to feel good again? Let's get cracking!
SnapCrack is a chiropractic clinic for back pain near South Miami, offers everything that you need to improve your range of motion and to help relieve back pain, neck pain, and leg pain. Our medical treatments are gentle, holistic, and are safe to enjoy again and again, making them perfect for those who live with chronic back pain.
Our clinic can also be perfect for those who are recovering from a minor injury. Just remember to get your injury checked out by a doctor, and only stop by if that is part of your health care medical advice.
We offer three main spinal adjustment treatment options for our clients. The most popular of them all is The Crack. The Crack is an ideal physical therapy and pain management treatment for most of our guests. Based on the oldest techniques that have been used for over a thousand years, the Crack helps improve your spine's mobility and helps eradicate build up aches and pressure in the spine.
You'll hear that quintessential crack during this treatment. It's the same type of crack that you'll hear if you stretch or crack your knuckles, and nothing at all to worry about. It's simply the noise that the nitrogen and other inert gasses in the joints make when they are released. When you hear the crack, you'll enjoy immediate pressure and pain relief, like the best stretch you have ever had in your life.  
The Drop is a mild chiropractic treatment and is highly recommended by those who are either put off by The Crack, who have advanced needs, or who require ongoing pain treatment.
We have your back in these instances with our Thompson Drop Table treatments. It works by elevating the portion of your spine that is causing you trouble. Your licensed South Miami chiropractor will then provide spinal manipulations in conjunction with the drop table. It's an overall lighter treatment offered at our chiropractic center, but just as effective when it comes to results.
The Click is our most gentle treatment option and works with your body and spine to adjust your vertebrae. It's completed by your family chiropractor and uses a chiropractic care tool that provides a low-impulse force from the side. It's so gentle you can enjoy regular treatments from our chiropractor in South Miami once a week or more frequently and walk away feeling incredible every time.
Introducing Our Intramuscular Vitamin Booster Injections
We offer multiple Vitamin Booster Injections to our clients, and at amazing rates. The pain suffered by those in the modern day isn't just physical. Poor diets, stress, and vitamin deficiency can leave you feeling down in the dumps, which is where our IV vitamin boosters come in handy.
Costing just $35 for non-members, and included in several of our membership options (with a discount for any additional vitamin injection), you can boost your health whenever, and however often you need:
Zinc
Zinc is an essential vitamin. It works to help you replenish and restore DNA, is a critical vitamin to improve your immune system, and can even play a role in your metabolism and growth. It's also one of the vitamins that can be difficult for some people to absorb, but never worry! With our Zinc booster you can get the amount your body needs to thrive.
Biotin
Biotin is one of the essential B vitamins and works to help our body convert the foods that we eat into the energy that our body needs to thrive. It is also a key factor in how healthy and shiny your hair and nails are and is easy to boost with our IV boosters.
Vitamin C
Vitamin C is commonly sought for its role in the immune system, but that's not all that it can do! Vitamin C works to help your body heal from injuries as well, and also what your body needs to help you absorb and use iron.
Vitamin B12
Vitamin B12 is used by your body to help keep your nerves and blood cells healthy and happy. Like Zinc it's also a component that your body needs to make DNA. If you find that you are anemic, this vitamin booster is for you.
Glutathione
Glutathione offers many great benefits and is a great to help you detox your body. It's also a good vitamin to help reduce symptoms in a variety of conditions and diseases.
Hangover Cocktail
This is exactly what it sounds like! This little vitamin booster can help take the edge off of your next hangover.
Great Rates, No Hidden Fees
When you come to our South Miami chiropractor clinic you get a treatment plan that works for you and is affordable. Walk-in chiropractor rates and membership rates are the lowest around, with no hidden fees and no cancellation costs. You can invest in pain management, in spinal decompression, and even in solutions to improve your health and nervous systems for low rates, every time.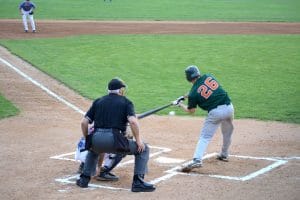 Baseball is a hugely popular sport that many people enjoy. However, injuries can happen while playing the game – whether you are a professional athlete or a novice. The repetitive hitting and throwing motions in baseball put stress on the spine and make players susceptible to strains and back pain. If you notice back pain
Read More »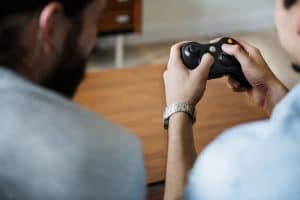 Playing video games is a fun pastime that many people enjoy. However, sitting for long hours can harm your health, particularly when it comes to your spine. Video gaming injuries are becoming increasingly common and include everything from back pain to carpal tunnel syndrome. If you start to experience pain while playing video games, you
Read More »
If you have lower back pain, then you're not alone. Studies show that over half of American adults experience back pain every year. Back pain is a widespread health condition that causes millions of lost workdays every year. Not only can back pain affect your career, but it can also have a significant impact on
Read More »