Chiropractor for Back Pain in Wynwood
Walk-in Chiropractor In Brickell
$29 CHIROPRACTIC ADJUSTMENTS


FIRST TIME AND EVERY TIME​
    No Appointments
    No Hidden Fees
    Don't Like People Touching Your Neck? That's Cool With Us.
Monday: 
Tuesday: 
Wednesday: 
Thursday: 
Friday:
Saturday: 
Sunday: 
12:00 PM – 8:00 PM
12:00 PM – 8:00 PM
12:00 PM – 8:00 PM

12:00 PM – 8:00 PM

12:00 PM – 8:00 PM

10:00 AM – 6:00 PM

Closed
FIRST TIME AND EVERY TIME
Includes any or all of our chiropractic services during your visit.
Want more info? Fill out the form and we will be in touch.
Don't Want Your Neck Touched? That's Cool With Us.
Ready to feel good again? Let's get cracking!
It's good to have a goal and a reason for making decisions, and at SnapCrack, we have a goal indeed. Our goal is to help anyone with spinal pain leading to other issues, including chronic back pain, leg pain, and neck pain, among dozens of other complaints.
When we decide, we think about those people who need help and about those we have helped in the past. By doing this, we can make better choices, ensuring that whatever we do and whichever direction we go in, we can do so with the patient in mind.
You might wonder what the point of this is. Why is it so important to think of the patient before anything or anyone else? It's because those who are suffering from chronic back pain and other problems are not going to be able to live full, happy lives.
They're going to be hurting, their range of motion will be limited, and anything they might have been able to do without that pain including working, hobbies, exercise, and enjoying their social lives and family time, just won't be possible.
The experts at SnapCrack know they can prevent this issue from occurring, and because we can, we will. When you visit one of SnapCrack's South Florida chiropractic clinics, you'll leave feeling like your old self again. That's the SnapCrack promise.
It's the Spine but More Too
If someone were to ask you what a licensed Brickell chiropractor actually does, how would you respond? Most people would more than likely mention spinal adjustments, but that's not the only element of chiropractic treatment that can be useful, and it's not the only spinal manipulation that takes place at a chiropractic clinic.
In fact, there are many different forms of chiropractic treatments available, and a good chiropractor like the ones at SnapCrack in Brickell will be able to carry out the right investigation to determine exactly what kind of spinal adjustment is required. Chronic back pain, leg pain, and neck pain – and more – can be cured in this way.
Although chiropractic treatments clearly focus on the spine, the spine is linked to the entire body through the nervous system. What does this mean? It means that chiropractic care can be used to treat a wide range of different conditions and ailments, and even if you didn't realize that you were suffering from a chiropractic issue, the licensed chiropractors in Brickell at SnapCrack would know, and they will be able to help you.
Migraines and tension headaches, stress, sporting injuries, whiplash, scoliosis, pregnancy pains, and fibromyalgia are conditions that can benefit from medical treatments in the form of chiropractic care are many more too. If you're looking for pain management and pain relief, speak to a licensed Brickell chiropractor at SnapCrack's South Florida chiropractic centers for advice.
Cure First, Then Prevention
A chiropractor in Brickell near Wynwood for back pain is a great choice when you need pain relief for chronic back pain. It's a great choice when your range of motion is affected, too; being unable to walk without pain, or move your neck or shoulders, or even your arms, is a problem that chiropractic care can help with, and it will allow you to live your life once more.
At SnapCrack, you can rest assured that we are always thinking of the best ways to help our patients, and those who come to us to see a Brickell chiropractor near Wynwood for back pain are always welcome. Our experts can create a detailed, bespoke treatment plan that will take everything into account, including the patients' very own hopes and dreams for the future and what they need to do to live their lives to the fullest.
Yet, we do more than this at SnapCrack. Whereas other Brickell chiropractors might leave their chiropractic treatments there, at SnapCrack, we are interested in the bigger picture. This means that we offer medical advice about staying safe in the future and preventing any additional chronic back pain from occurring.
We teach our patients how their pain began and what to do to stop it from happening again. It is this kind of chiropractic treatment that sets us apart from the rest, and it's why, when you need a chiropractor in Brickell near Wynwood for back pain, SnapCrack is the answer you've been seeking.
If you think that everything, we've listed above is what SnapCrack is so highly recommended for, you'd be right, but there is more too. We do as much as we can for those who come to us for help, and something our South Florida chiropractic clinics have in common – apart from expert licensed chiropractors working at each welcoming center – is that they are walk-in clinics.
This means there is never any need to make an appointment, and when your chronic back pain is causing you problems, you can visit SnapCrack for pain relief.
What is the problem with having to make an appointment? The problem is that it leaves people suffering; it leaves them with no pain management. It even means that their chronic back pain can become worse.
So, we don't allow that to happen. SnapCrack's walk-in chiropractor centers are there for you when you need us to be, so when you need a chiropractor for back pain in Wynwood, you know exactly where to come.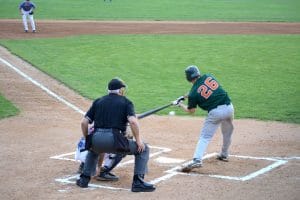 Baseball is a hugely popular sport that many people enjoy. However, injuries can happen while playing the game – whether you are a professional athlete or a novice. The repetitive hitting and throwing motions in baseball put stress on the spine and make players susceptible to strains and back pain. If you notice back pain
Read More »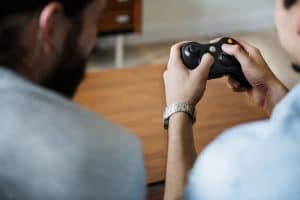 Playing video games is a fun pastime that many people enjoy. However, sitting for long hours can harm your health, particularly when it comes to your spine. Video gaming injuries are becoming increasingly common and include everything from back pain to carpal tunnel syndrome. If you start to experience pain while playing video games, you
Read More »
If you have lower back pain, then you're not alone. Studies show that over half of American adults experience back pain every year. Back pain is a widespread health condition that causes millions of lost workdays every year. Not only can back pain affect your career, but it can also have a significant impact on
Read More »