Chiropractor for Back Pain in Sunset Place
Walk-in Chiropractor In South Miami
$29 CHIROPRACTIC ADJUSTMENTS


FIRST TIME AND EVERY TIME​
    No Appointments
    No Hidden Fees
    Don't Like People Touching Your Neck? That's Cool With Us.
Monday: 
Tuesday: 
Wednesday: 
Thursday: 
Friday:
Saturday: 
Sunday: 
12:00 PM – 8:00 PM
12:00 PM – 8:00 PM
12:00 PM – 8:00 PM

12:00 PM – 8:00 PM

12:00 PM – 8:00 PM

10:00 AM – 6:00 PM

Closed
FIRST TIME AND EVERY TIME
Includes any or all of our chiropractic services during your visit.
Want more info? Fill out the form and we will be in touch.
Don't Want Your Neck Touched? That's Cool With Us.
Ready to feel good again? Let's get cracking!
Speak to any team member at SnapCrack, our chiropractor for back pain in Sunset Place, and you'll find that we make you promises. Promises are something we have built a reputation on because we always keep them. For example, we promise that chiropractic treatments are available for everyone to treat a wide range of people.
We promise that our South Miami chiropractor clinic can offer various treatment options and therefore make pain suffered something that is only in your past, not your future. We promise that we treat each patient uniquely, taking the time to ask them questions to develop a bespoke treatment plan. We promise that you won't have to wait for an appointment, suffering from chronic back pain throughout that wait, because we operate a walk-in chiropractic center.
All this and more are part of how SnapCrack works and why we are so highly recommended for pain relief and range of motion assistance through physical therapy. With the knowledge, the skills, the training, and the dedication that our teams across our South Florida treatment centers display, we can keep our promises time after time.
Everything In One Chiropractic Package
Licensed South Miami chiropractors work on the spine, manually manipulating it and carrying our precise spinal adjustments to ensure that it is completely aligned, thus reducing the pain suffered from chronic back pain and neck pain. This is the main task needed at SnapCrack, and it's why many people come to us after looking for the right South Miami chiropractor for back pain in Sunset Place.
Yet, there is more than SnapCrack can do and more conditions that SnapCrack can treat. The spine is linked to the rest of the body through the central nervous system, which means that no matter where the pain is you're feeling, it could well be a spinal issue that's causing it, even if it seems unlikely.
Knowing how to diagnose these problems and then create the right treatment plan to assist with pain relief, SnapCrack can help with all aspects of medical advice and chiropractic treatment. We can solve a wide range of issues including (but not limited to):
Leg pain
Back pain and chronic back pain
Shoulder pain
Neck pain
Hip pain
Whiplash
Minor sporting injuries and rotator cuff injuries
The symptoms of stress
Tense, tight muscles
Stiff joints
Pregnancy pains
Insomnia
Migraines and tension headaches
Fibromyalgia and similar digestive complaints
SnapCrack's reputation as an excellent chiropractor in South Miami for back pain near Sunset Place means that we can treat many more conditions than you might have initially thought, and this is why you must come to us or ask us questions even if you're not sure what our licensed South Miami chiropractors can do for you; we may be able to relieve back pain and more.
Why Use A Walk-In Chiropractor?
It's not a hard thing to make an appointment at a chiropractic center in South Miami. You can pick one and book an appointment and then wait to be seen. This, of course, is the challenging part of the process; the waiting.
If you are suffering from chronic back pain or any other condition that will require spinal manipulation, you won't want to wait, and yet you'll have to if you book an appointment. Your pain will increase, and your range of motion will decrease, and by the time your appointment takes place, you'll be in a worse state than you were when you made it.
There is an alternative solution; instead of making an appointment with a South Miami chiropractor and then waiting, skip this stage and simply come to SnapCrack's South Florida chiropractic clinics. You won't have to wait as we operate a walk-in chiropractic center system, allowing you to visit our clinics when the pain is too much and not have to wait for days or longer with that pain steadily getting worse.
Why We Need To Know The Root Cause
There is one more important difference between SnapCrack, chiropractor for back pain in Sunset Place, and any other chiropractic center in South Miami. We want to treat the entire problem, not just the symptoms. This means we spend time getting to understand the root cause of the issue and treating that rather than only concentrating on one small bit of the issue.
When we do this, we can offer exactly the right treatment options to our patients, enabling them to enjoy long term pain relief. Treating only the site of the pain without looking deeper to check whether there are any additional underlying causes is the quick route to pain relief, but it's only a short term solution, and SnapCrack thinks more of our patients than that; we want to help them in all the ways we can.
That's why we're the right chiropractor in South Miami for back pain near Sunset Place to choose.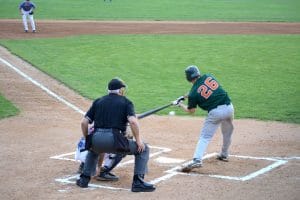 Baseball is a hugely popular sport that many people enjoy. However, injuries can happen while playing the game – whether you are a professional athlete or a novice. The repetitive hitting and throwing motions in baseball put stress on the spine and make players susceptible to strains and back pain. If you notice back pain
Read More »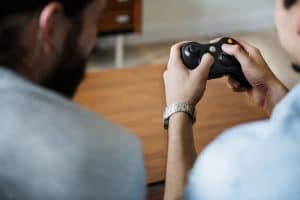 Playing video games is a fun pastime that many people enjoy. However, sitting for long hours can harm your health, particularly when it comes to your spine. Video gaming injuries are becoming increasingly common and include everything from back pain to carpal tunnel syndrome. If you start to experience pain while playing video games, you
Read More »
If you have lower back pain, then you're not alone. Studies show that over half of American adults experience back pain every year. Back pain is a widespread health condition that causes millions of lost workdays every year. Not only can back pain affect your career, but it can also have a significant impact on
Read More »