Chiropractor for Back Pain in Miami
Walk-in Chiropractor In Coral Gables
$29 CHIROPRACTIC ADJUSTMENTS


FIRST TIME AND EVERY TIME​
    No Appointments
    No Hidden Fees
    Don't Like People Touching Your Neck? That's Cool With Us.
Monday: 
Tuesday: 
Wednesday: 
Thursday: 
Friday:
Saturday: 
Sunday: 
12:00 PM – 8:00 PM
12:00 PM – 8:00 PM
12:00 PM – 8:00 PM

12:00 PM – 8:00 PM

12:00 PM – 8:00 PM

10:00 AM – 6:00 PM

Closed
FIRST TIME AND EVERY TIME
Includes any or all of our chiropractic services during your visit.
Want more info? Fill out the form and we will be in touch.
Don't Want Your Neck Touched? That's Cool With Us.
Ready to feel good again? Let's get cracking!
At SnapCrack, we are happy to ask questions. You might ask who we are, what we do, or even what a licensed chiropractor in Miami does. You might want to know exactly what a chiropractor for back pain in Miami can do for you. These are excellent questions and ones that SnapCrack can easily answer for you.
When you have your answers, you won't hesitate to come to one of our welcoming South Florida chiropractic clinics, knowing that we can help you and give you the pain relief you're looking for, whether you're suffering from chronic back pain, leg pain, neck pain, or any of the very many other conditions and injuries SnapCrack can treat.
As your ultimate Miami chiropractor for back pain, you can rest assured that SnapCrack is a dynamic, forward-thinking team of licensed chiropractors who will discuss your pain management needs with you and determine the very best course of action. This is because the patients we treat are our main priority.
Everything we do is linked to their chiropractic care, and if it is going to be of benefit, then our treatment plan will reflect it. With SnapCrack, your life can go back to the way it was before your chronic back pain entered it.
We Give A Complete Service
The many patients who have come to us in the past, and who are with us know will often highly recommend SnapCrack's excellent chiropractic treatments. For these patients, and for those yet to come, we are considered absolutely essential – we have given them their lives back. It may have been that for years they had range of motion problems, unable to walk unaided or without pain.
Perhaps their pain wasn't chronic back pain but was acute, causing them problems randomly and unexpectedly, meaning that planning the future was impossible. Or perhaps it wasn't back pain at all; maybe it was neck pain, leg pain, migraines, fibromyalgia, tense muscles, sporting injuries, or any one of a number of different ailments that a licensed chiropractor in Miami can treat.
Our team at our South Florida chiropractic clinics have the skills and experience that we can help anyone and everyone with their chiropractic treatment needs, no matter what the underlying cause might be or what caused the injury to occur. This makes such a difference in our patients' lives, and it speeds up the recovery process too.spin
We're A Walk-In Clinic, And That Makes A Difference
Surely everything we've mentioned above is enough, and there is nothing more SnapCrack could offer the patients who search out a chiropractor in Miami for back pain? It might be for other Miami chiropractors, but for SnapCrack, it's just the beginning. That's why we developed the ideal way for more people to be treated by our excellent licensed chiropractors; we chose to open walk-in chiropractic clinics in all our South Florida locations.
How does being a walk-in chiropractic center make a difference to our patients? It's another fantastic question, and a simple one to answer; it means you can come to us for pain relief from chronic back pain or any other condition as soon as the need becomes apparent.
Whether you've been suffering for a long time and only just discovered the right chiropractor in Miami for back pain, or the pain has just begun, and you want to come to SnapCrack sooner rather than later, the walk-in aspect of what we do will allow for this.
You won't have to make an appointment and then try to rearrange your life to accommodate it, and neither will you have to wait for that appointment while still in a huge amount of pain or with range of motion problems that mean you can't work or do much of anything at all.
The walk-in system is fair; it solves problems faster, which means that no one has to suffer unnecessarily. Why would SnapCrack do anything else when our patients are at the forefront of our minds at all time? So, if you need pain relief or medical advice, don't hesitate to come to SnapCrack; you'll be welcome any time.
Looking for the Root Cause Beneath
Since there will be a number of results when you search for a Miami chiropractor for back pain, we want you to know that SnapCrack offers more. SnapCrack is the right choice. Not only can we do everything we've mentioned above, but we also go even further when it comes to diagnosing your chiropractic care issue.
Rather than simply treating the issue at hand, the problem that the patient has requested pain relief for, we go deeper. We look at the root cause of the issue, and if there is something to find, we'll find it.
This is a good thing. This means that we will be able to treat exactly the area that needs to be treated, using exactly the spinal manipulations that are required. For long term pain relief, this is the ideal situation, and it's what our patients find to be extremely useful. We can relieve back pain and ensure that it doesn't return because we have looked into what caused it in the first place.
When you need pain relief, it's SnapCrack who can help you the most.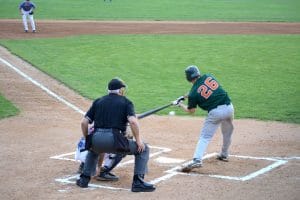 Baseball is a hugely popular sport that many people enjoy. However, injuries can happen while playing the game – whether you are a professional athlete or a novice. The repetitive hitting and throwing motions in baseball put stress on the spine and make players susceptible to strains and back pain. If you notice back pain
Read More »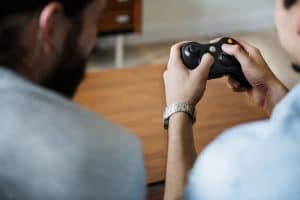 Playing video games is a fun pastime that many people enjoy. However, sitting for long hours can harm your health, particularly when it comes to your spine. Video gaming injuries are becoming increasingly common and include everything from back pain to carpal tunnel syndrome. If you start to experience pain while playing video games, you
Read More »
If you have lower back pain, then you're not alone. Studies show that over half of American adults experience back pain every year. Back pain is a widespread health condition that causes millions of lost workdays every year. Not only can back pain affect your career, but it can also have a significant impact on
Read More »