Chiropractor for Back Pain in Key Biscayne
Walk-in Chiropractor In Brickell
$29 CHIROPRACTIC ADJUSTMENTS


FIRST TIME AND EVERY TIME​
    No Appointments
    No Hidden Fees
    Don't Like People Touching Your Neck? That's Cool With Us.
Monday: 
Tuesday: 
Wednesday: 
Thursday: 
Friday:
Saturday: 
Sunday: 
12:00 PM – 8:00 PM
12:00 PM – 8:00 PM
12:00 PM – 8:00 PM

12:00 PM – 8:00 PM

12:00 PM – 8:00 PM

10:00 AM – 6:00 PM

Closed
FIRST TIME AND EVERY TIME
Includes any or all of our chiropractic services during your visit.
Want more info? Fill out the form and we will be in touch.
Don't Want Your Neck Touched? That's Cool With Us.
Ready to feel good again? Let's get cracking!
For outstanding, modern, innovative chiropractic care when you need a chiropractor for back pain in Key Biscayne, SnapCrack is exactly the place to go. Our patients are always our priority, and everything we do is for their benefit, so you can rest assured that when you come to one of our South Florida chiropractic centers, you are receiving the ultimate in medical advice and chiropractic treatment.
By using the most up to date treatment options, we can give our patients the pain relief they're looking for, putting their lives back on track and improving their range of motion. After a visit to SnapCrack, your local Brickell chiropractor, you'll notice the positive difference immediately, and your chronic back pain, leg pain, neck pain, or other spinal condition will be greatly improved.
The wide range of chiropractic treatments that we offer at SnapCrack, chiropractor in Brickell near Key Biscayne for back pain, means that our valued patients receive a variety of treatment options to choose from and, depending on their medical condition and what they want to achieve from their chiropractic care, we can discuss the right treatment plan too.
This is all very positive, and it's just one of the reasons our patients highly recommend us to others, but it's not the end of our service. Once the chiropractic treatments such as spinal adjustments and spinal decompression are carried out, we ensure that we continue our help with great aftercare.
This aftercare is included within the treatment plan we create for each patient, and it teaches everyone who comes to us just how to take care of their spine going forward, minimizing the risk of developing a similar condition again. Although we will be here with our spinal manipulations and excellent service if required, prevention is a better option for chronic back pain. From beginning to end and beyond, SnapCrack is here to help.
Our Walk-In Service at SnapCrack
It's plain to see that SnapCrack's fully rounded service, beginning with the initial discussion and ending with passing on medical advice and knowledge, is something special. It gives each patient the tools and information they need to help themselves well into the future. However, that's not the only wonderfully unique thing about SnapCrack, a chiropractor for back pain in Key Biscayne that aids our patients and makes us stand out from other Brickell chiropractors.
What makes SnapCrack truly different is the walk-in chiropractic clinics we have around South Florida. This walk-in service means that, once again, the patient is in control of the situation, and they can choose the ideal time to visit our chiropractic center to be seen by a licensed chiropractor in Brickell.
With no appointments necessary, thanks to the walk-in option at SnapCrack, no one ever has to wait days or weeks, or months for help. Pain relief can come quickly and successfully, with professional licensed chiropractors carrying out all the chiropractic treatments necessary.
You don't have to worry that just because your local SnapCrack chiropractic clinic offers you the chance to be seen by a professional for medical treatment on a walk-in basis, the chiropractic care lacks any way either.
We're a highly recommended family chiropractor, and we take each patient's spinal health very seriously. The only difference between SnapCrack and other excellent chiropractors is that we don't think it's fair to make our patients wait – in pain – for their appointment when a walk-in service means that pain suffered can be relieved immediately.
Not everyone is entirely aware of what SnapCrack, or other Brickell chiropractors, does. This is entirely understandable, and we expect this to be the case – after all, if you've never had to explore any spinal adjustments before, and you've never suffered from any kind of chronic back pain, leg pain, neck pain, or even more unusual conditions such as migraines and insomnia (all of which – plus many more – a good chiropractor can treat), why would you need to know what a licensed chiropractor can do?
With this thought in mind, we're more than happy to explain our chiropractic treatments and how we work to anyone who needs to know, giving medical advice and information when required. For example, some of the things that SnapCrack can do include:
Spinal adjustment, spinal manipulation, and spinal decompression
Physical therapy for rehabilitation after an accident
Reducing (and often entirely eliminating) pain suffered through chronic back pain, leg pain, neck pain, and other conditions
Giving life-changing advice for the future health care of your spine
Many more people than you might expect would benefit from chiropractic care, including those who are stressed or simply need to feel more relaxed, as well as those who need pain relief. The more you know about chiropractic treatments, the more you'll understand just what SnapCrack, our Brickell chiropractor near Key Biscayne for back pain, can do. Visit us today to find out more.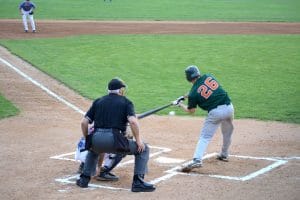 Baseball is a hugely popular sport that many people enjoy. However, injuries can happen while playing the game – whether you are a professional athlete or a novice. The repetitive hitting and throwing motions in baseball put stress on the spine and make players susceptible to strains and back pain. If you notice back pain
Read More »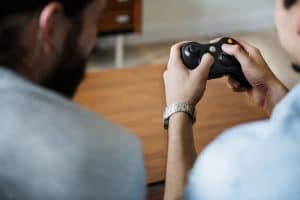 Playing video games is a fun pastime that many people enjoy. However, sitting for long hours can harm your health, particularly when it comes to your spine. Video gaming injuries are becoming increasingly common and include everything from back pain to carpal tunnel syndrome. If you start to experience pain while playing video games, you
Read More »
If you have lower back pain, then you're not alone. Studies show that over half of American adults experience back pain every year. Back pain is a widespread health condition that causes millions of lost workdays every year. Not only can back pain affect your career, but it can also have a significant impact on
Read More »