Chiropractor for Back Pain in Brickell
Walk-in Chiropractor In Brickell
$29 CHIROPRACTIC ADJUSTMENTS


FIRST TIME AND EVERY TIME​
    No Appointments
    No Hidden Fees
    Don't Like People Touching Your Neck? That's Cool With Us.
Monday: 
Tuesday: 
Wednesday: 
Thursday: 
Friday:
Saturday: 
Sunday: 
12:00 PM – 8:00 PM
12:00 PM – 8:00 PM
12:00 PM – 8:00 PM

12:00 PM – 8:00 PM

12:00 PM – 8:00 PM

10:00 AM – 6:00 PM

Closed
FIRST TIME AND EVERY TIME
Includes any or all of our chiropractic services during your visit.
Want more info? Fill out the form and we will be in touch.
Don't Want Your Neck Touched? That's Cool With Us.
Ready to feel good again? Let's get cracking!
The next time you are in a crowded place, or even looking out of the window at the people passing by, there's one thing you should bear in mind; around one-third of those people you can see are suffering from chronic back pain. That's a huge number when you think about it, and it's why chiropractic clinics like SnapCrack exist.
So many people need pain relief administered by a licensed Brickell chiropractor, and we can give you that pain relief if you need it, whenever you need it, whatever the reason. When you're looking for a good chiropractor for back pain in Brickell, SnapCrack is the answer to everything; all your chiropractic care needs will be met when you come to one of our South Florida chiropractic centers.
In the majority of chronic back pain cases, it's the spine that will have the answer. The spine will be both the cause of the issue and how it can be solved, and pain relief can be given. This is because the spine is connected to every part of the body through the nervous system.
Therefore, if the spine is damaged or knocked out of place even slightly, pain can be the result elsewhere. This is why a licensed chiropractor in Brickell will have learned how to carry out spinal adjustments to put the spine back into place and relieve back pain and other chronic pain throughout the body. It's a skill that has benefitted many people and will go on to benefit many more.
SnapCrack: The Walk-In Chiropractic Clinic For You
As a walk-in chiropractor clinic, SnapCrack really can make a big difference in your life. Chronic back pain, neck pain, leg pain, and many other conditions mean that your life will have to have been put on hold, and any future plans might seem impossible. This is not how life should be lived, and it's something that SnapCrack wants to put right.
Everyone should have a chance to make the most of the time they have, and suffering from chronic back pain, having a range of motion problems, generally being unable to do the things you want to do because your spine is damaged means you can't do that. SnapCrack is the answer; SnapCrack can quickly and professionally give you the results you want in terms of pain relief and pain management.
There are many ways we can do this, but the walk-in chiropractic clinic option is the one that has the most direct impact. It means you can receive the right spinal manipulations for your condition sooner rather than later, which is a positive; it reduces the amount of time you have to be in pain.
Waiting for an appointment as you would have to do with so many other Brickell chiropractors will only make things worse, and delaying your pain relief is unnecessary when there are fantastic SnapCrack walk-in chiropractic clinics to assist you in South Florida.
A walk-in chiropractic clinic is so much more convenient for our patients, and you don't have to worry about receiving poor quality chiropractic treatments or being rushed because we have a lot of patients to see each day.
At SnapCrack, we are dedicated to helping everyone who comes to us, and you will receive the utmost in chiropractic care, carried out by absolute experts. Being a walk-in chiropractic center in South Florida doesn't mean that our service is sub-standard; the only difference is that you won't have to wait for pain relief when you use us as your Brickell chiropractor for back pain.
Skilled Licensed Chiropractors
The licensed Brickell chiropractors who work at SnapCrack are highly skilled and can determine not only the pain suffered, but the root cause of it. This means that a more in-depth treatment plan can be created, and the correct spinal adjustments can be made.
There is no point in only doing half a job and only carrying out chiropractic treatments for some of the problems. This is why we look more closely, and if there is a hidden issue, we can treat that too, giving our patients a complete service that will keep them pain-free for many years to come.
There Are No Barriers To Chiropractic Care
Chiropractic treatments can be for everyone since there are no barriers to this kind of treatment. There are no age limits, for example, and if it is the spine that requires treating, then a licensed chiropractor in brickell is the expert to see about your pain relief and pain management.
Why is chiropractic care available to all? It's because it is a natural treatment, something that is entirely non-invasive and completely pain-free. Once the spinal adjustments have been made, you'll find pain relief begins immediately.
For the best help when it comes to chronic back pain, leg pain, neck pain, and more, SnapCrack is your ideal treatment option, and we're ready and waiting to help you.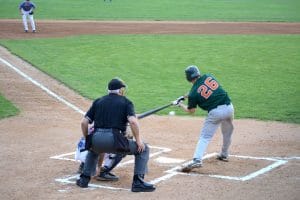 Baseball is a hugely popular sport that many people enjoy. However, injuries can happen while playing the game – whether you are a professional athlete or a novice. The repetitive hitting and throwing motions in baseball put stress on the spine and make players susceptible to strains and back pain. If you notice back pain
Read More »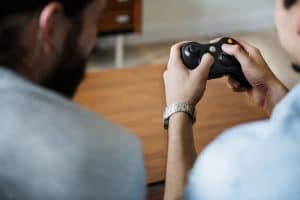 Playing video games is a fun pastime that many people enjoy. However, sitting for long hours can harm your health, particularly when it comes to your spine. Video gaming injuries are becoming increasingly common and include everything from back pain to carpal tunnel syndrome. If you start to experience pain while playing video games, you
Read More »
If you have lower back pain, then you're not alone. Studies show that over half of American adults experience back pain every year. Back pain is a widespread health condition that causes millions of lost workdays every year. Not only can back pain affect your career, but it can also have a significant impact on
Read More »