Chiropractic for Back Pain in South Miami
Walk-in Chiropractor In South Miami
$29 CHIROPRACTIC ADJUSTMENTS


FIRST TIME AND EVERY TIME​
    No Appointments
    No Hidden Fees
    Don't Like People Touching Your Neck? That's Cool With Us.
Monday: 
Tuesday: 
Wednesday: 
Thursday: 
Friday:
Saturday: 
Sunday: 
12:00 PM – 8:00 PM
12:00 PM – 8:00 PM
12:00 PM – 8:00 PM

12:00 PM – 8:00 PM

12:00 PM – 8:00 PM

10:00 AM – 6:00 PM

Closed
FIRST TIME AND EVERY TIME
Includes any or all of our chiropractic services during your visit.
Want more info? Fill out the form and we will be in touch.
Don't Want Your Neck Touched? That's Cool With Us.
Ready to feel good again? Let's get cracking!
Back pain isn't good. At best, it's an uncomfortable inconvenience that can affect your mood; at worst it can have you unable to move or even stand without being in agony. Dedicated chiropractic care is essential for the treatment of any type of back pain, and even more so if you've suffered from an injury such as a sporting injury or as a result of lifting heavy objects incorrectly.
Not only is chiropractic treatment a quick and easy solution, but it's also extremely appealing to anyone who wants to avoid regular visits to the doctors, busy surgery hours, and the impossible feat of trying to get through to make an appointment around your busy working schedule.
Helping Your Back with Chiropractic Care
Chiropractic care isn't just about a good, satisfying crack. What goes on underneath is much more important. With chiropractic treatment, your joints will be realigned in order to release any pressure that has built up within air pockets (which is where the audible "pop" comes from) and they will be massaged back into place in a healthy and pain-free way.
This can all be achieved without any long appointment times, and absolutely no need for surgery. That's why chiropractic care can be a great, non-invasive solution, with no concerns over recovery times, either. You can be in and out in as little as five minutes with our friendly, licensed chiropractors.
Naturally, you will have immediately turned to painkillers after suffering back pain, but with chiropractic care, you're finding a quicker and healthier painkilling solution. You don't want to be constantly taking medication to numb pain, as this does nothing to actually fix the problem, only serves to mask your discomfort for a short time until you have to take another pill.
Instead of relying on pharmaceuticals, physical treatment such as chiropractic care serves to tend to the root problem and eliminate your pain altogether. No need for painkillers!
Treatment for Back Pain is Just the Beginning
Spinal readjustment isn't just for tending directly to back pain. Your nervous system is located in the spine, which means any issues with your spinal column can cause a great many issues elsewhere in the body—all of which can be tended to with chiropractic techniques. This may include foot pain, leg numbness, neck pain, or even headaches.
This means that not only is chiropractic treatment targeting your back pain and offering relief, but it's also ensuring that your central nervous system is fully free to perform in the best way, providing health and fullness for the rest of your body, too.
Our aim is always to eliminate your pain and have you feeling happy and healthy. Our goal will always align with yours. Our combination of alignment work and spinal manipulation will work to reduce your daily pain and have your back (and body) feeling the best it can. Our team will always work to have you returned to your normal lifestyle, pain-free. We understand that everybody is different, so we always chat with you to understand your specific pain, lifestyle, and needs, and we will always work in accordance with that.
When it comes to issues of back pain, it may be necessary to speak to your doctor regarding ongoing issues or problems. Nevertheless, chiropractic care is often a recommended treatment process from any doctor. It's not necessary to have a referral from your doctor before visiting us, however, as you are free to drop in anytime. Our sessions are always coupled with a quick and friendly consultation to make sure we can always give you the best service.
Making an appointment in advance for chiropractic treatment is never easy if you don't know when your busy schedule is going to allow for it. Or, maybe urgent care is needed and you're looking for a fast and easy solution you can always depend on. That's why SnapCrack is here to help.
Our full walk-in policy and drop-in service at our walk-in chiropractor in South Miami mean not only do you have access to the best chiropractic team around, but you also have access to it whenever you need it, no appointment required, however many times you like. Our membership option also makes it quite easy to make it a regular occurrence.
Personalized Care for Your Back and Body
When it comes to personalized chiropractic care, there isn't one quick fix for everyone. We take the time to get to know you, your specific pain, and how we can help. You'll have your own preferences for chiropractic treatment, and we will always adhere to your personal requests.
Our professionals at South Miami chiropractor SnapCrack will always advise you on the best technique to suit your spine's needs, but you always have the option to request alternative methods or ask us any questions regarding the treatment that is being offered to you. We're happy to help.
Get the Most Out of SnapCrack with our Membership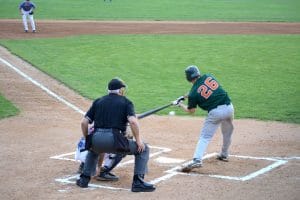 Baseball is a hugely popular sport that many people enjoy. However, injuries can happen while playing the game – whether you are a professional athlete or a novice. The repetitive hitting and throwing motions in baseball put stress on the spine and make players susceptible to strains and back pain. If you notice back pain
Read More »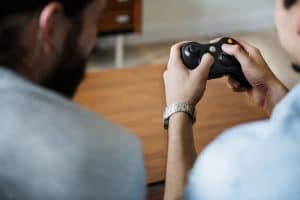 Playing video games is a fun pastime that many people enjoy. However, sitting for long hours can harm your health, particularly when it comes to your spine. Video gaming injuries are becoming increasingly common and include everything from back pain to carpal tunnel syndrome. If you start to experience pain while playing video games, you
Read More »
If you have lower back pain, then you're not alone. Studies show that over half of American adults experience back pain every year. Back pain is a widespread health condition that causes millions of lost workdays every year. Not only can back pain affect your career, but it can also have a significant impact on
Read More »