Chiropractic for Back Pain in Miami FL
Walk-in Chiropractor In Brickell
$29 CHIROPRACTIC ADJUSTMENTS


FIRST TIME AND EVERY TIME​
    No Appointments
    No Hidden Fees
    Don't Like People Touching Your Neck? That's Cool With Us.
Monday: 
Tuesday: 
Wednesday: 
Thursday: 
Friday:
Saturday: 
Sunday: 
12:00 PM – 8:00 PM
12:00 PM – 8:00 PM
12:00 PM – 8:00 PM

12:00 PM – 8:00 PM

12:00 PM – 8:00 PM

10:00 AM – 6:00 PM

Closed
FIRST TIME AND EVERY TIME
Includes any or all of our chiropractic services during your visit.
Want more info? Fill out the form and we will be in touch.
Don't Want Your Neck Touched? That's Cool With Us.
Ready to feel good again? Let's get cracking!
Spine readjustment is a key part of a healthy and balanced lifestyle, as it eliminates any pressure that has built up between the joints over time. Regular chiropractic care involves dedicated treatment for any form of back pain—whether this is the upper, middle, or lower back—and the benefits are immense.
Consistently receiving chiropractic adjustment on a long-term basis will serve to keep your back in its best, pain-free condition—or, you can simply visit us when you feel like your back needs a good boost. Whatever treatment and schedule work for you, at SnapCrack, a walk-in chiropractor in Miami, we have you covered with an easy and quick walk-in service that suits you.
Walk In, Get Treated, Walk Out: It's as Simple as That
We don't expect you to make an appointment or wait when you get here. We'll see you as soon as you arrive with us in order to treat your back pain as quickly as possible. It can all be done in as little as five minutes, and you'll be able to leave our center with an aligned and pain-free spine.
You won't have to deal with a large bill on the way out, either. Our price plan is easy, too.
Affordable Treatment at Only $29
When you visit us to treat your back pain, your session will only ever cost $29. This means you can know what to expect in advance, without any worries about price fluctuations or heavy bills.
We also have membership options available if you would like to make it a regular occurrence; if you regularly suffer from back pain, or have a job or lifestyle that sees you compromising your back a lot of the time, then regular chiropractic adjustment with us may be a sound idea.
If you decide that you'd like a membership further on down the line after your initial visit, that's okay too—you can come back any time and speak to us about it.
We've made it as easy as possible for you to walk in and drop by any time, which means we've also made sure you won't be subjected to any long waits once you arrive. Our absolute no-wait policy means you'll be greeted on arrival by one of our team, who will immediately get down to what you need from us.
Back Pain Relief from Miami Chiropractor SnapCrack
Back pain can occur at any time and can vary from mild to intense. When it comes to back pain, the actual intensity doesn't matter, as it always results in a significant interruption to your everyday healthy and happy life. However, in more serious cases, back pain is seriously debilitating and can affect your every move. Your spine is amazing, which is why it's so crucial to take care of it. Any sort of back pain needs to be tended to with the right care, and we aim to do this by eliminating any mainstream healthcare hassles, surgeries, or appointments by providing a friendly and dedicated service to anyone who needs it.
Whether it's overwhelming pain, shooting pain, tingles, numbness, or more, our licensed chiropractors will be able to determine the root cause of your pain and get to work—no referral or insurance needed.
Can Chiropractic Care Actually Help Back Pain?
Absolutely! Chiropractic care is synonymous with treating back pain in particular, with techniques such as cracking, adjusting, and manual manipulation all used to work it back into shape. However, you don't have to worry about loud cracks if you don't want to—not every chiropractic treatment comes with the audible and satisfying pop! If you'd prefer a gentler approach with no noise, that can be done, too.
Any form of chiropractic realignment is going to massage the joints, release pressure and tension, and focus on problem areas to make sure everything is back where it should be and that any pain is eliminated.
This approach is ideal for those who want a comfortable and quick solution to the pain they're struggling with. It's an effective, hands-on approach that doesn't mess around— the moment you have your treatment with us, your pain will be instantly targeted.
So, whether it's regular aches and pains or if you're suffering from back pain following an accident or injury, our treatments can certainly help.
Back pain can also be experienced alongside (or because of) issues such as sciatica. The sciatic nerve is a large nerve that runs down the spine and into the leg. This means that if even the slightest pressure is being put on your sciatic nerves, such as through spinal misalignment or a disc out of place, this can cause extensive pain through your back and leg.
This is why chiropractic care is also ideal for treating the symptoms of other conditions, all of which are related to the condition of the spine.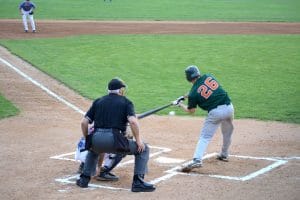 Baseball is a hugely popular sport that many people enjoy. However, injuries can happen while playing the game – whether you are a professional athlete or a novice. The repetitive hitting and throwing motions in baseball put stress on the spine and make players susceptible to strains and back pain. If you notice back pain
Read More »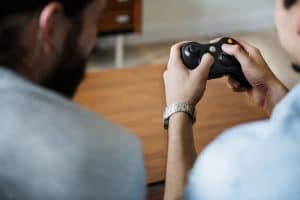 Playing video games is a fun pastime that many people enjoy. However, sitting for long hours can harm your health, particularly when it comes to your spine. Video gaming injuries are becoming increasingly common and include everything from back pain to carpal tunnel syndrome. If you start to experience pain while playing video games, you
Read More »
If you have lower back pain, then you're not alone. Studies show that over half of American adults experience back pain every year. Back pain is a widespread health condition that causes millions of lost workdays every year. Not only can back pain affect your career, but it can also have a significant impact on
Read More »