Brickell Chiropractor Near SLS Brickell Miami Hotel
Walk-in Chiropractor In Brickell
$29 CHIROPRACTIC ADJUSTMENTS


FIRST TIME AND EVERY TIME​
    No Appointments
    No Hidden Fees
    Don't Like People Touching Your Neck? That's Cool With Us.
Monday: 
Tuesday: 
Wednesday: 
Thursday: 
Friday:
Saturday: 
Sunday: 
12:00 PM – 8:00 PM
12:00 PM – 8:00 PM
12:00 PM – 8:00 PM

12:00 PM – 8:00 PM

12:00 PM – 8:00 PM

10:00 AM – 6:00 PM

Closed
FIRST TIME AND EVERY TIME
Includes any or all of our chiropractic services during your visit.
Want more info? Fill out the form and we will be in touch.
Don't Want Your Neck Touched? That's Cool With Us.
Ready to feel good again? Let's get cracking!
There was one thing we had in mind when we set up SnapCrack as a Brickell chiropractor near SLS Brickell Miami Hotel; we decided that people needed easy access to a highly recommended licensed chiropractor in Brickell no matter what their condition might be.
We agreed that cost shouldn't be a factor and that it was all about the patient, putting them first at all times. This is how SnapCrack was born, and our excellent South Florida chiropractic centers are a testament to the fact that we were right; this was what people needed, and it's still what they need today.
Our idea about what we wanted to achieve through SnapCrack's amazing Brickell chiropractor centers hasn't changed; we're more dedicated than ever to help out those who need us and to offer pain relief for chronic back pain, neck pain, and leg pain, as well as a whole host of other conditions that we know, are ruining people's lives. When you visit our Brickell chiropractor near SLS Brickell Miami Hotel, you can be sure that you'll get the very best treatment and chiropractic care available.
It's More Than Chronic Back Pain
When you think of chiropractic treatment options, you might think of the spine. After all, spinal adjustments and spinal manipulation are at the heart of what a licensed chiropractor will do in our Brickell clinic. Yet this doesn't mean that we can only treat chronic back pain; there is much more that a good chiropractor can do besides that.
You may not realize it, but the central nervous system actually links the spine to every other area of the body, meaning that if it is out of alignment or damaged, other places can hurt. This is why, although chronic back pain is something we can certainly deal with, offering you pain relief and a better range of motion, it's far from all we can do.
We can also treat neck pain, shoulder pain, hip pain, leg pain, fibromyalgia (and other digestive problems), migraines and tension headaches, pregnancy pains, stress, sporting injuries that might require physical therapy, insomnia, and a great deal more besides.
SnapCrack, your Brickell chiropractor near SLS Brickell Miami Hotel, can do so much for our patients; all you need to do is ask, and we can offer the right medical advice and provide the perfect treatment plan to assist you. This is why we are so highly recommended; we can do it all – and we do.
Prevention Is Just as Important
At SnapCrack, Brickell chiropractor near SLS Brickell Miami Hotel, we hold our patients in extremely high regard. This is why we treat each one individually, speaking to everyone about their own personal troubles and gaining an insight into the pain relief they need and the result they want from their spinal adjustments and ongoing treatment plans.
We look after every person who comes to one of our South Florida chiropractic clinics, and we are sure that we can help you. Ask us your questions, and a licensed chiropractor in Brickell with plenty of experience will be able to answer them expertly, giving you all the information, you could need to make the right choices about your own personal health care.
Information is something that SnapCrack, Brickell chiropractor near SLS Brickell Miami Hotel, is keen to offer to all our patients, whether they are given spinal manipulations or not. We want everyone to understand that prevention is just as important as the cure for chronic back pain, neck pain, and leg pain.
We want them to know that there are ways they can change their lives for the better and give themselves as much chance as possible to prevent a reoccurrence of the issue that brought them to SnapCrack in the first place.
This is why our treatment plans give our patients all the background knowledge they could need so that, in conjunction with our highly recommended spinal adjustments, everyone will understand that little bit more about how the spine works, why spinal manipulation can relieve back pain, and what to do to prevent it in the future. This fully rounded service is unique and something that SnapCrack offers across all our South Florida chiropractic centers.
The Walk-In Benefits at SnapCrack
Some chiropractors in Brickell have long waiting lists. Their patients have to wait for many days, sometimes even weeks or more, and that just isn't what we would call fair. It's certainly not why we created out exceptional Brickell chiropractor near SLS Brickell Miami Hotel; we never wanted to make our patients have to wait, in pain, for chiropractic care.
This is why we don't make them do this; we don't even ask them to make an appointment. If they want our licensed chiropractors to carry out spinal adjustments and create a treatment plan for now and for the future, that's what they can have. They just need to come to our South Florida walk-in chiropractor clinics and speak to our team, who will always be more than happy to help.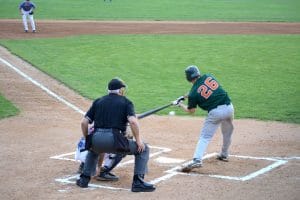 Baseball is a hugely popular sport that many people enjoy. However, injuries can happen while playing the game – whether you are a professional athlete or a novice. The repetitive hitting and throwing motions in baseball put stress on the spine and make players susceptible to strains and back pain. If you notice back pain
Read More »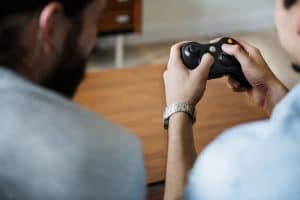 Playing video games is a fun pastime that many people enjoy. However, sitting for long hours can harm your health, particularly when it comes to your spine. Video gaming injuries are becoming increasingly common and include everything from back pain to carpal tunnel syndrome. If you start to experience pain while playing video games, you
Read More »
If you have lower back pain, then you're not alone. Studies show that over half of American adults experience back pain every year. Back pain is a widespread health condition that causes millions of lost workdays every year. Not only can back pain affect your career, but it can also have a significant impact on
Read More »