Brickell Chiropractor Near Hyatt Brickell Miami Hotel
Walk-in Chiropractor In Brickell
$29 CHIROPRACTIC ADJUSTMENTS


FIRST TIME AND EVERY TIME​
    No Appointments
    No Hidden Fees
    Don't Like People Touching Your Neck? That's Cool With Us.
Monday: 
Tuesday: 
Wednesday: 
Thursday: 
Friday:
Saturday: 
Sunday: 
12:00 PM – 8:00 PM
12:00 PM – 8:00 PM
12:00 PM – 8:00 PM

12:00 PM – 8:00 PM

12:00 PM – 8:00 PM

10:00 AM – 6:00 PM

Closed
FIRST TIME AND EVERY TIME
Includes any or all of our chiropractic services during your visit.
Want more info? Fill out the form and we will be in touch.
Don't Want Your Neck Touched? That's Cool With Us.
Ready to feel good again? Let's get cracking!
It's great to be able to have hobbies, play sports, go to work, and make a living, enjoy family time; it's great to be able to do all of these things and more, and most people can without evening thinking about it.
However, if you suffer from chronic back pain, neck pain, leg pain, or other spine-related problems, then these things that we might otherwise take for granted become so much more difficult. Pain suffered is intense, and the range of motion issues that come with this pain are extremely problematic.
This is not a good way to live a life, and its why Brickell chiropractor near Hyatt Brickell Miami Hotel, SnapCrack, is here for you. You don't want to miss out on exciting, memorable pieces of your life because you have chronic back pain, so you should seek out help from a licensed chiropractor in Brickell to ensure that that pain is reduced or eliminated and that you can go back to the life you are missing right now.
Our Walk-In Service Is Different
SnapCrack, a Brickell chiropractor near Hyatt Brickell Miami Hotel, is just where you need to be if you are searching out the ideal chiropractic clinics in Brickell and beyond. Our licensed chiropractors are here whenever you need them, including Saturdays, to ensure that your pain relief can come swiftly and effectively.
We don't require appointments because we are a walk-in chiropractic center, so you don't even need to think about waiting; we wouldn't ask you to do that – your health care and pain relief are too important to us to ask that.
The walk-in chiropractic service difference is huge. It means that no one ever has to be in any unnecessary pain with their chronic back pain again. Rather than waiting for days for an appointment, your leg pain, neck pain, or other conditions such as migraines and stress can be treated as soon as possible, giving you pain relief and comfort. Don't wait for another chiropractor to have the time to see you; come to SnapCrack, our walk-in chiropractor near Hyatt Brickell Miami Hotel, and get the help you need right now.
Plus, don't think that SnapCrack's South Florida chiropractic clinics are only about treating people quickly and then moving onto the next. Just because we operate a walk-in clinic service doesn't mean your health care isn't important. We will still take the time to discuss your treatment options and develop the right treatment plan for you.
A Relaxed Chiropractic Clinic
When you are looking for the ideal licensed chiropractor for your chronic back pain in Brickell, you'll want to find one that offers a relaxed chiropractic clinic to attend. You don't want to be any more stressed than your pain suffered is making you, and a strange, uncomfortable chiropractic center will not help you.
This is why at SnapCrack, we strive to make our clinics comfortable places to be. Our friendly, welcoming team, including our licensed chiropractors, will be on hand to answer any questions, and they will help you to feel right at home with us.
This means you don't have to worry about your chiropractic treatment and the wide range of treatment options we have for you. All you need to do is help us by answering our questions and asking your own to ensure you are entirely happy with the spinal manipulations discussed and that you get the outcome you are looking for.
SnapCrack Can See Everyone
SnapCrack, Brickell chiropractor near Hyatt Brickell Miami Hotel, is an amazing chiropractic clinic in South Florida for chronic back pain, but on top of this, we can treat many more conditions, some of which you might never have realized had anything to do with chiropractic care before. Just some – but not all – of these conditions include:
Neck pain
Leg pain
Shoulder pain
Hip pain
Sporting injuries
Fibromyalgia (and similar)
Stress relief
Pregnancy pains
Sciatica
Scoliosis
Migraines/tension headaches
Bulging discs
Of course, a good chiropractic clinic will be able to help with all of these conditions and much more, and that's just what SnapCrack can do for you. Even if you're not sure that we can help and offer you one of our amazing treatment plans, it will be worth asking our experts because it might be that you could find pain relief from our spinal adjustments.
Even if you thought that chiropractic care was something that you couldn't have for some reason, we can assure you that at SnapCrack, you won't be turned away. Licensed chiropractors in Brickell can help everyone who has a spinal condition because chiropractic treatments are for everyone. There are no barriers, and there are no age restrictions.
It's a natural process that is non-invasive, so we know we can offer our amazing treatment plans and chiropractic care to anyone who comes to our South Florida chiropractic clinics for help. Why not do just that and see what kind of pain relief you can achieve?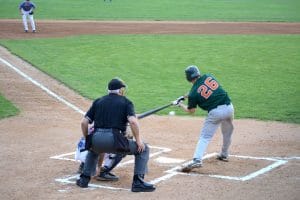 Baseball is a hugely popular sport that many people enjoy. However, injuries can happen while playing the game – whether you are a professional athlete or a novice. The repetitive hitting and throwing motions in baseball put stress on the spine and make players susceptible to strains and back pain. If you notice back pain
Read More »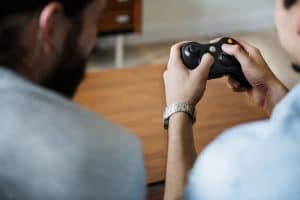 Playing video games is a fun pastime that many people enjoy. However, sitting for long hours can harm your health, particularly when it comes to your spine. Video gaming injuries are becoming increasingly common and include everything from back pain to carpal tunnel syndrome. If you start to experience pain while playing video games, you
Read More »
If you have lower back pain, then you're not alone. Studies show that over half of American adults experience back pain every year. Back pain is a widespread health condition that causes millions of lost workdays every year. Not only can back pain affect your career, but it can also have a significant impact on
Read More »