Brickell Chiropractor Near Four Seasons Hotel Miami
Walk-in Chiropractor In Brickell
$29 CHIROPRACTIC ADJUSTMENTS


FIRST TIME AND EVERY TIME​
    No Appointments
    No Hidden Fees
    Don't Like People Touching Your Neck? That's Cool With Us.
Monday: 
Tuesday: 
Wednesday: 
Thursday: 
Friday:
Saturday: 
Sunday: 
12:00 PM – 8:00 PM
12:00 PM – 8:00 PM
12:00 PM – 8:00 PM

12:00 PM – 8:00 PM

12:00 PM – 8:00 PM

10:00 AM – 6:00 PM

Closed
FIRST TIME AND EVERY TIME
Includes any or all of our chiropractic services during your visit.
Want more info? Fill out the form and we will be in touch.
Don't Want Your Neck Touched? That's Cool With Us.
Ready to feel good again? Let's get cracking!
When you need a Brickell chiropractor near Four Seasons Hotel Miami, you need SnapCrack. SnapCrack should always be your first choice because so many former patients highly recommend us and because our licensed chiropractors in Brickell are experts in their field with plenty of experience and a wide range of skills.
Whether you need pain relief for neck pain, leg pain, or chronic back pain – among many other conditions that a good chiropractic clinic can treat – you can rest assured that SnapCrack will give it to you. With locations across South Florida, you're never far from an excellent SnapCrack chiropractic clinic, and you're never far from pain relief so your life can return to normal.
As well as having several Brickell chiropractic clinics to choose from and being easy to find thanks to our central locations, the wide range of treatment options that our licensed chiropractors in Brickell can offer to relieve back pain and other problems is impressive and useful, to say the least.
We strive to stay completely up to date with any changes within our industry, and that means when you visit SnapCrack's chiropractic centers, you are getting the very best chiropractic care and medical advice possible.
Our Patients Highly Recommend Us
At SnapCrack, Brickell chiropractor near Four Seasons Hotel Miami, it's our patients who drive us on. It's our patients who are at the heart of all we do. Whatever treatment plan needs to be created, whatever treatment options need to be discussed, it's the patient's health care that is our main consideration, and our licensed chiropractors won't take any steps without talking through the spinal adjustments and spinal manipulations that could be carried out.
No matter what, we will always look for the root cause of any issue. It might be that you are suffering from leg pain, but is it your leg that is damaged? Perhaps, but it could just as well be your spine, and this is where chiropractic care comes in.
The spine is connected to every other part of the body thanks to the central nervous system, and that means a misaligned spine could be damaging other areas and causing pain. This is why there are different treatment options available and why your licensed chiropractor should be able to determine exactly which one is best for your specific condition.
If you are looking for a walk-in chiropractor near Four Seasons Hotel Miami, it's because that's where the most convenient location will be for you. SnapCrack has convenient locations across South Florida, including near Brickell, meaning that, no matter where you live and where your preference for a chiropractic clinic is, you will find one.
Not only will you find one, but with SnapCrack, you will find one that is easy to locate, has ample parking, and is entirely accessible. Not all Brickell chiropractors can promise that, but at SnapCrack, we can. We chose our locations with our patients in mind; we wanted them to easily find us.
Once you know which of SnapCrack's South Florida chiropractic clinics is best suited to you and your needs, you can visit us whenever works for you, including Saturdays since we're a walk-in clinic. We'll be here with a warm welcome and lots of medical advice when you need us, and that's a promise.
A Walk-In Clinic Helps More
We've briefly mentioned that we are a walk-in chiropractic center in Brickell, but why is that important? How does that benefit our patients? The truth is, it benefits our patients hugely; it means they don't have to wait for an appointment, and they can see us at any time.
This might not seem that interesting to begin with, but when you realize that your chronic back pain, leg pain, neck pain, sporting injuries, sciatica, scoliosis, bulging discs, rotator cuff injuries, pregnancy pains, migraines, digestive problems, insomnia, and so much more can be helped right now, and not in a week or two weeks or even further away, then it becomes important.
That's the point of a walk-in Brickell chiropractor near Four Seasons Hotel Miami. We can treat people with a wide range of spinal adjustments and chiropractic care when they need us to, not when we give them a time to come via an appointment. Pain relief can come sooner, physical therapy for range of motion problems can start right away, and a treatment plan filled with medical advice can be created for effective ongoing care.
The question of whether or not SnapCrack can help you is not one you need to concern yourself with at our South Florida clinics. The licensed chiropractors we have on our team are highly recommended, skilled, experienced, and are fully qualified.
Add to this the fact that chiropractic care is non-invasive and natural and therefore is something that everyone of any age can benefit from, and you'll realize that yes, SnapCrack can help you, and we will. All you need to do is visit one of our South Florida chiropractic clinics and your medical treatment can begin.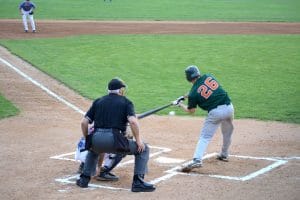 Baseball is a hugely popular sport that many people enjoy. However, injuries can happen while playing the game – whether you are a professional athlete or a novice. The repetitive hitting and throwing motions in baseball put stress on the spine and make players susceptible to strains and back pain. If you notice back pain
Read More »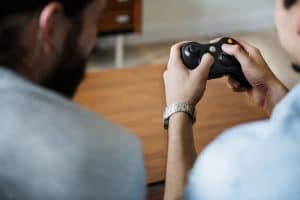 Playing video games is a fun pastime that many people enjoy. However, sitting for long hours can harm your health, particularly when it comes to your spine. Video gaming injuries are becoming increasingly common and include everything from back pain to carpal tunnel syndrome. If you start to experience pain while playing video games, you
Read More »
If you have lower back pain, then you're not alone. Studies show that over half of American adults experience back pain every year. Back pain is a widespread health condition that causes millions of lost workdays every year. Not only can back pain affect your career, but it can also have a significant impact on
Read More »