Brickell Chiropractor Near Comfort Inn Downtown
Walk-in Chiropractor In Brickell
$29 CHIROPRACTIC ADJUSTMENTS


FIRST TIME AND EVERY TIME​
    No Appointments
    No Hidden Fees
    Don't Like People Touching Your Neck? That's Cool With Us.
Monday: 
Tuesday: 
Wednesday: 
Thursday: 
Friday:
Saturday: 
Sunday: 
12:00 PM – 8:00 PM
12:00 PM – 8:00 PM
12:00 PM – 8:00 PM

12:00 PM – 8:00 PM

12:00 PM – 8:00 PM

10:00 AM – 6:00 PM

Closed
FIRST TIME AND EVERY TIME
Includes any or all of our chiropractic services during your visit.
Want more info? Fill out the form and we will be in touch.
Don't Want Your Neck Touched? That's Cool With Us.
Ready to feel good again? Let's get cracking!
Life can change instantly, and sometimes that change is positive, but sometimes it's negative – sometimes it's painful. Sometimes it results in chronic back pain, leg pain, or neck pain, and it might bring plenty of other issues such as a limited range of motion and the need for physical therapy. On top of this, if you are in constant pain, you won't be able to do all the things you might have taken for granted in the past.
Just leaving the house sometimes can be problematic and trying to enjoy a hobby or even get to sleep can be impossible. This is why your chronic back pain should always be dealt with as soon as possible; it's why visiting a Brickell chiropractor near Comfort Inn Downtown like SnapCrack is the ultimate answer to your pain relief needs.
At SnapCrack's South Florida chiropractic clinics, you can be sure that your chronic back pain or any other chiropractic care complaints you are suffering from will be dealt with by expert licensed chiropractors who understand how to carry out the perfect spinal adjustment to relieve back pain for good.
Why Visit A Walk-In Clinic?
Why visit a walk-in chiropractor clinic like the ones that SnapCrack offer? Why go to a Brickell chiropractor near Comfort Inn Downtown that you don't need to book ahead for? What are the advantages and benefits to the patient?
It is this very thing that you don't have to book, which makes the difference. Making an appointment means you have a firm date in your diary as to when your pain relief can start and when you can speak to a licensed chiropractor in Brickell about your range of motion problems.
However, what if that date is many weeks in the future? Even a few days ahead of time can be a terrible thing as you will have to wait for your appointment and be in pain all the time. This can certainly have a detrimental effect on your mental health, and it will potentially make your physical health worse too.
When you don't have to wait for expert chiropractic care and a treatment plan that is going to help you not just now but well into the future, when you don't have to wait for the wide range of different chiropractic treatment options that SnapCrack can offer, you will feel much better for it.
Your pain relief can start right away, and you'll understand more about how to protect your spine, reducing the chances of any additional chronic back pain and other problems. Plus, your mental health can benefit since you won't have to sit at home thinking about your pain and how much the pain suffered is ruining your life. All in all, having the walk-in chiropractic clinic option available from SnapCrack, Brickell chiropractor near Comfort Inn Downtown, is definitely a good thing.
We Are A Caring Chiropractic Clinic
Medical facilities and clinics can be frightening places, and not everyone is happy to go to one, even if the chiropractic care they receive will give them the pain relief they have been desperately searching for. This is why we have created a welcoming, comfortable Brickell chiropractic clinic that doesn't feel frightening and will allow anyone who needs spinal manipulation to receive it. We've even chosen our central locations to assist our patients and help them to feel happier about coming to see a licensed chiropractor.
More than this, we know that half the problem related to being afraid of receiving chiropractic care is not knowing what it involves and how it works. This is why our licensed chiropractors in Brickell will give you that knowledge and answer any questions you might have. They say that experience is power, and when it comes to the spinal manipulations carried out by a chiropractic clinic, which is certainly true.
Our Treatment Can Help Everyone
We make a lot of promises at SnapCrack, Brickell chiropractor near Comfort Inn Downtown, and they mostly relate to our patients. We promise that we have a wide range of treatment options available, for example, and that our licensed chiropractors are highly recommended, fully trained, and have plenty of experience.
We also promise that we can treat anyone who has a chiropractic complaint, no matter who they are, their problem, or even how old they are. How can we keep this promise? Surely, it's not possible?
It is possible, and we do keep it; we can treat everyone. This is because chiropractic treatments are non-invasive and natural, and because of this, there are no limits or restrictions on who we can and can't treat.
You can rest assured that if you need us, we are here for you, whatever your age, whatever spinal manipulations you require. Visit SnapCrack's wonderful chiropractic clinic in Brickell today and begin your journey to a pain-free life as soon as possible.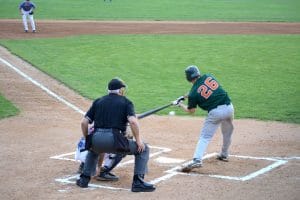 Baseball is a hugely popular sport that many people enjoy. However, injuries can happen while playing the game – whether you are a professional athlete or a novice. The repetitive hitting and throwing motions in baseball put stress on the spine and make players susceptible to strains and back pain. If you notice back pain
Read More »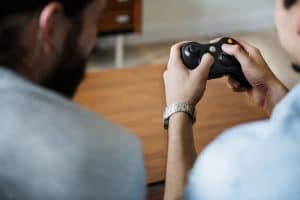 Playing video games is a fun pastime that many people enjoy. However, sitting for long hours can harm your health, particularly when it comes to your spine. Video gaming injuries are becoming increasingly common and include everything from back pain to carpal tunnel syndrome. If you start to experience pain while playing video games, you
Read More »
If you have lower back pain, then you're not alone. Studies show that over half of American adults experience back pain every year. Back pain is a widespread health condition that causes millions of lost workdays every year. Not only can back pain affect your career, but it can also have a significant impact on
Read More »