Brickell Chiropractor Near Aloft Miami Hotel
Walk-in Chiropractor In Brickell
$29 CHIROPRACTIC ADJUSTMENTS


FIRST TIME AND EVERY TIME​
    No Appointments
    No Hidden Fees
    Don't Like People Touching Your Neck? That's Cool With Us.
Monday: 
Tuesday: 
Wednesday: 
Thursday: 
Friday:
Saturday: 
Sunday: 
12:00 PM – 8:00 PM
12:00 PM – 8:00 PM
12:00 PM – 8:00 PM

12:00 PM – 8:00 PM

12:00 PM – 8:00 PM

10:00 AM – 6:00 PM

Closed
FIRST TIME AND EVERY TIME
Includes any or all of our chiropractic services during your visit.
Want more info? Fill out the form and we will be in touch.
Don't Want Your Neck Touched? That's Cool With Us.
Ready to feel good again? Let's get cracking!
Can you believe that some chiropractic clinics don't put their patients first? They are only interested in their own business and making money, seeing as many patients as possible but not taking the time to care for them, simply treating them quickly and moving onto the next in line.
This kind of chiropractic care is not good for the patient; it will, more often than not, not offer the pain relief it should, and with additional range of motion problems coming later, the patient will need to look for additional chiropractic treatments at some point.
At SnapCrack, a Brickell chiropractor near Aloft Miami Hotel, this is not the case. This is not how we work. This goes against our principles and our aim of helping as many people in the right way with the right chiropractic treatment as possible.
This is why – among many reasons – SnapCrack are different. When you need a licensed chiropractor in Brickell who cares, we are the team to come to. When you need pain relief and a treatment plan that will help you stay protected and safe in the future, it's SnapCrack's medical advice you should be looking for.
The Spine Is Connected To Everything Else
One of the reasons that SnapCrack is your ideal Brickell chiropractor near Aloft Miami Hotel is to understand exactly how the human body and the spine in particular work.
The spine is linked to the rest of the body through the central nervous system, and although that might not seem like an issue, it can be – it can be the exact reason you need chiropractic care in the first place.
If the spine is damaged or just knocked out of alignment somehow, the other parts of the body can feel pain. This is why neck pain and leg pain are chiropractic conditions, as well as chronic back pain.
It's also why SnapCrack are the right chiropractors in Brickell to visit when you are in pain. Because we understand just how the spine works, we can see that, although you might be feeling pain in one area, it could be the spine that is to blame.
We'll know the right spinal adjustments to make to relieve back pain and so much more. Everything can link back to the spine, which is why chiropractic care as a medical treatment is so crucial to so many people; it can give them their lives back and offer pain relief for many years to come.
Prevention And Cure Are Just As Important
You'll know that prevention is better than cure; it's an old saying and one that holds true a lot of the time. It certainly holds true in chiropractic care. SnapCrack's licensed chiropractors can relieve back pain, carry out spinal manipulations, and create highly recommended treatment plans, but among all this, if we can't help with the prevention of the same spinal injury in the future, we're not doing everything we can for our patient.
This is why we find that prevention and cure as just as important as each other, and we strive hard to give our patients both in our Brickell chiropractic clinics.
This is why we offer such good medical advice as well as carrying out the more practical elements of chiropractic care.
With the knowledge that we can impart, our patients will be better positioned to help themselves in the future and keep their spines safe and protected. The more they know about their own bodies, the better their overall health care will be, and at SnapCrack, we find that this is a crucial element of what we do.
What Are The Benefits Of A Walk-In Clinic?
When you need a Brickell chiropractor near Aloft Miami Hotel and begin searching, you are sure to come across many different chiropractors in Brickell. However, you won't find any as helpful or dedicated, or highly recommended as SnapCrack.
Our wide range of treatment options are second to none, and the fact that we include our patients in every aspect of their health care and decision-making is impressive; it helps everyone greatly. This makes us different and helps us to stand out in South Florida.
Yet there is more. SnapCrack is also a walk-in chiropractic center. That means there are no appointments that need to be made, and your pain relief can begin as soon as you come to us to start it.
Whether it's chronic back pain, leg pain, neck pain, or anything else that needs to be dealt with by a licensed chiropractor, we will never require an appointment, and we will always be happy to see you, discuss your treatment options, come up with a treatment plan, and administer spinal adjustments to relieve back pain and more. Visit SnapCrack today, and you'll see we mean what we say.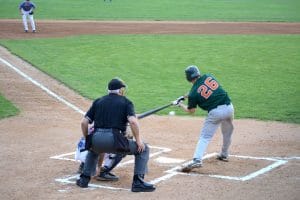 Baseball is a hugely popular sport that many people enjoy. However, injuries can happen while playing the game – whether you are a professional athlete or a novice. The repetitive hitting and throwing motions in baseball put stress on the spine and make players susceptible to strains and back pain. If you notice back pain
Read More »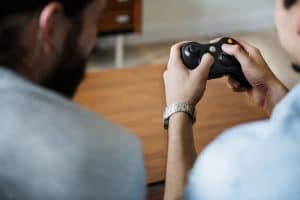 Playing video games is a fun pastime that many people enjoy. However, sitting for long hours can harm your health, particularly when it comes to your spine. Video gaming injuries are becoming increasingly common and include everything from back pain to carpal tunnel syndrome. If you start to experience pain while playing video games, you
Read More »
If you have lower back pain, then you're not alone. Studies show that over half of American adults experience back pain every year. Back pain is a widespread health condition that causes millions of lost workdays every year. Not only can back pain affect your career, but it can also have a significant impact on
Read More »