Back Pain Chiropractor near Wynwood
Walk-in Chiropractor In Miami Beach
$29 CHIROPRACTIC ADJUSTMENTS


FIRST TIME AND EVERY TIME​
    No Appointments
    No Hidden Fees
    Don't Like People Touching Your Neck? That's Cool With Us.
Monday: 
Tuesday: 
Wednesday: 
Thursday: 
Friday:
Saturday: 
Sunday: 
12:00 PM – 8:00 PM
12:00 PM – 8:00 PM
12:00 PM – 8:00 PM

12:00 PM – 8:00 PM

12:00 PM – 8:00 PM

10:00 AM – 6:00 PM

Closed
FIRST TIME AND EVERY TIME
Includes any or all of our chiropractic services during your visit.
Want more info? Fill out the form and we will be in touch.
Don't Want Your Neck Touched? That's Cool With Us.
Ready to feel good again? Let's get cracking!
Build the ultimate treatment plan that works to provide pain relief for back, leg, and neck pain and also works to improve your range of motion – all in just a few minutes! Using the power of age-old spinal manipulation treatments and state-of-the-art chiropractic tools, our Miami Beach chiropractor will help all Wynwood residents feel their best selves once again.
SnapCrack's Miami Beach or downtown Miami FL locations both allow you to enjoy the best back pain chiropractic therapy near Wynwood. Just a few minutes' drive or a short period on public transport and you will be at our door. We'll help relieve pressure off your nervous system and work to remove chronic back pain from the source.
Visit our highly recommended family chiropractor and see for yourself why we are the best chiropractic clinic in South Florida.
How Does Chiropractic Therapy Work?
Chiropractic care comes in a variety of treatment options. Still, each is designed to provide holistic pain management for those with a one-off sprain or sports injury, all the way to those who benefit from ongoing care.
Adjusts Your Spine
It works, first and foremost, to remove the pain suffered along your spine through spinal adjustments. By positioning your body and using manual force, your chiropractor can manipulate your spine in a safe way back into its healthiest position.
We can also use a handheld instrument to click the spine back into correct alignment from the side or use a drop table to provide safe, gentle relief.
Relieves Pinched Nerves
To relieve back pain, you need to address the problem, not mask it. By adjusting the spine, you benefit from more than simply better weight distribution. Vertebrae often pinch nerves when not in their proper alignment, and this can cause pain, tingling, or even numbness.
Reduces Pressure on Blood Vessels
Just as chiropractic treatment can relieve pinched nerves, it can also help reduce pressure on blood vessels.
What Can Chiropractic Therapy Do for Me?
Our Wynwood chiropractic center offers manual and tool-assisted spinal decompression as part of our medical treatment offerings.
Reduce Pain and Numbness
Pinched nerves cause a lot of problems. They could flare up and cause pain, even in places you may not expect. Leg pain and neck pain are both common when there is an issue with your back. Aches and pains along your spine are more to be expected, but they can all be solved with a trip to the best back pain chiropractor near Wynwood.
Improve Flexibility and Range of Motion
Spinal adjustment is perfectly suited to helping clients improve their range of motion and flexibility, both by improving how your spine holds your weight and by reducing pain. Dance, play with the kids, have a game with your friends, enjoy a day out on the water – when pain isn't holding you back, the world is full of possibilities.
Improve Cognitive Function
Spinal adjustments provide a wide range of benefits for your health, and one of the lesser-known ones is its potential to improve cognitive function. When blood vessels are pinched, or pressure is put on them, they cannot get enough oxygen to your brain. You may feel fatigued, sluggish, or even experience headaches. Once you can get that oxygen, all of this improves.
Boost Immune System Response
Your spine is a massive information highway from your brain to the rest of your body. If you injure your spine, you injure your connection to your limbs. A broken back can take away all voluntary sensation and control, but it isn't just motor control that connects to your brain via your spine.
Studies have shown that the body itself sends warning signals when it comes across a virus, bacteria, or infection that should not be there. By being able to send the message to the brain faster, your body can then initiate an immune response to fight the invaders. Keeping you healthier, even though the flu season.  
Visit the Best Back Pain Chiropractor Near Wynwood Today
There are so many great reasons to get budget-friendly physical therapy and pain treatment health care from our back-pain chiropractor near Wynwood. With walk-in rates just $29 for a chiropractic treatment and $35 for an IV vitamin boost, we are perfectly priced for those who want to try out our services before committing to a membership, or those who only want one or fewer adjustments per month.
If you want to enjoy chiropractic care at least twice a month, then our membership is the way to go. For $49 per month, you can enjoy up to six chiropractic treatments and on IV vitamin booster. You can cancel at any time, but with such a great deal you won't want to.
Follow medical advice and seek out chiropractic care when you experience a back injury or strain, and especially if you are looking for an alternative to pain medication to help you address chronic conditions. Our team is here for you, and our prices echo our commitment to providing you with the best, most accessible care near Wynwood, Miami Beach, and Brickell.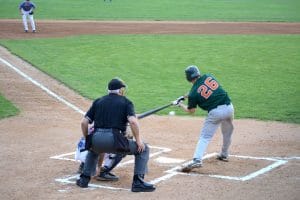 Baseball is a hugely popular sport that many people enjoy. However, injuries can happen while playing the game – whether you are a professional athlete or a novice. The repetitive hitting and throwing motions in baseball put stress on the spine and make players susceptible to strains and back pain. If you notice back pain
Read More »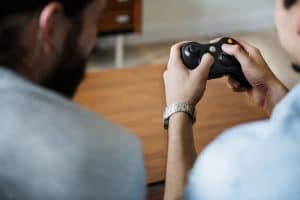 Playing video games is a fun pastime that many people enjoy. However, sitting for long hours can harm your health, particularly when it comes to your spine. Video gaming injuries are becoming increasingly common and include everything from back pain to carpal tunnel syndrome. If you start to experience pain while playing video games, you
Read More »
If you have lower back pain, then you're not alone. Studies show that over half of American adults experience back pain every year. Back pain is a widespread health condition that causes millions of lost workdays every year. Not only can back pain affect your career, but it can also have a significant impact on
Read More »