Back Pain Chiropractor near Sunset Place
Walk-in Chiropractor In South Miami
$29 CHIROPRACTIC ADJUSTMENTS


FIRST TIME AND EVERY TIME​
    No Appointments
    No Hidden Fees
    Don't Like People Touching Your Neck? That's Cool With Us.
Monday: 
Tuesday: 
Wednesday: 
Thursday: 
Friday:
Saturday: 
Sunday: 
12:00 PM – 8:00 PM
12:00 PM – 8:00 PM
12:00 PM – 8:00 PM

12:00 PM – 8:00 PM

12:00 PM – 8:00 PM

10:00 AM – 6:00 PM

Closed
FIRST TIME AND EVERY TIME
Includes any or all of our chiropractic services during your visit.
Want more info? Fill out the form and we will be in touch.
Don't Want Your Neck Touched? That's Cool With Us.
Ready to feel good again? Let's get cracking!
You're out and enjoying a great time with the whole family at Sunset Place, FL, in South Miami. You pick up a heavy object, or just move wrong, and suddenly you are faced with neck pain, leg pain, or back pain. Perhaps your chronic back pain just kicked in. You need a fast, effective pain management solution.
You need chiropractic treatment from a licensed chiropractor. You need the best back pain chiropractor near Sunset Place.
That is where SnapCrack comes in. Our chiropractic clinic can help you relieve back pain, improve your nervous system, and boost your health care. With a variety of treatment options available, you will enjoy pain relief and an increased range of motion.
There is no need to book an appointment for chiropractic care with us, and our low, low rates mean that you can get the medical treatment you need when you need them.
Chiropractic Care for a Wide Range of Injuries and Pain
Our highly recommended treatment plan combines spinal decompression with immediate relief. You'll feel better, enjoy that ahh sensation that only a great stretch can provide, all while knowing you are in the best of hands with our licensed chiropractors. Our services are perfect for a wide range of injuries, with our clients commonly experiencing pain from:
Stress-Related Pain
Our wide range of treatments means that you can enjoy chiropractic adjustment near Sunset Place when you need it. Go frequently, and you may feel more comfortable with our gentler options, like The Drop or The Click, to enjoy ongoing relief, you may even go pain free.
Stress attacks our spines in two ways. One, it causes poor posture, and it can also manifest physically in muscle knots. By enjoying regular chiropractic adjustments at our location near Sunset Place, you can relieve pressure off of your spine. Follow this up with a massage, and you'll be feel as good as new.
You should visit us regularly. Stress doesn't just go away because you physically feel better, so use chiropractic care from our location near Sunset Place to manage your stress.
Poor Posture Related Pain
Being stressed often has us curl into ourselves or sit long hours at a desk or other uncomfortable situations. Poor posture naturally develops but being stressed isn't the only time poor posture can cause pain. If you have a naturally bent stance, then you are putting too much pressure on your spine and hurting yourself in the long run. Make frequent visits to our Sunset Place chiropractors to relieve the pain and work to stand and sit straight to benefit your spinal health.
Sports Injuries
The pain you've suffered doesn't have to be from poor posture. It could have been due to a hobby. If you pulled your back or sprained yourself having fun playing sports, or even just horsing around with the kids, then follow the recommendations of any physical therapy rehabilitation and seek our chiropractic care at our South Miami chiropractors.
Back Sprains
Something may fall on you, or you may have just twisted wrong. Sometimes there is no reasonable cause for back pain, but the solution remains the same. Care for your spine, and enjoy lasting, medication-free pain relief.
Chronic Conditions
Spinal adjustment is also the best treatment option for those with chronic conditions. The last thing you want is to rely too heavily on pain medication, and our chiropractic clinic near Sunset Place gives you the ability to manage your pain without it. We highly recommend those with chronic conditions to invest in our membership so that you can enjoy the full six sessions spread regularly throughout the month.
Our Services at our Chiropractic Center near Sunset Place
Your family chiropractor will use spinal manipulations to improve spinal health and provide a holistic pain treatment you could not get anywhere else. We offer The Crack, The Click, and The Drop as well, so you can choose the most comfortable spinal treatment for you and your needs.
If you want to switch, then feel free to try out a different option. If you want us to customize our approach, just let us know. Our team is here for you because we are all dedicated to your health and rehabilitation.
We have locations all throughout South Florida, from your favorite chiropractic clinic near Sunset Place, all the way to the best Miami Beach chiropractor and the best center in Downtown Miami, Fl. Follow our medical advice and treat yourself to a membership to enjoy ongoing relief that physical therapy treatment from our licensed chiropractors can offer.
Visit our chiropractic clinic near Sunset Place again or make a new home at the location nearest to your house. You are guaranteed to get the best rates and best quality service, and with such a wide range of spinal adjustments, you know you are giving your body what it needs to feel its best.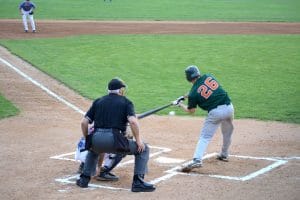 Baseball is a hugely popular sport that many people enjoy. However, injuries can happen while playing the game – whether you are a professional athlete or a novice. The repetitive hitting and throwing motions in baseball put stress on the spine and make players susceptible to strains and back pain. If you notice back pain
Read More »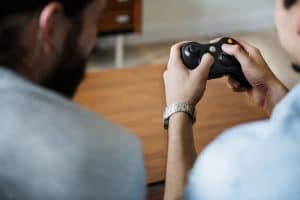 Playing video games is a fun pastime that many people enjoy. However, sitting for long hours can harm your health, particularly when it comes to your spine. Video gaming injuries are becoming increasingly common and include everything from back pain to carpal tunnel syndrome. If you start to experience pain while playing video games, you
Read More »
If you have lower back pain, then you're not alone. Studies show that over half of American adults experience back pain every year. Back pain is a widespread health condition that causes millions of lost workdays every year. Not only can back pain affect your career, but it can also have a significant impact on
Read More »