Back Pain Chiropractor near Soho
Walk-in Chiropractor In Brickell
$29 CHIROPRACTIC ADJUSTMENTS


FIRST TIME AND EVERY TIME​
    No Appointments
    No Hidden Fees
    Don't Like People Touching Your Neck? That's Cool With Us.
Monday: 
Tuesday: 
Wednesday: 
Thursday: 
Friday:
Saturday: 
Sunday: 
12:00 PM – 8:00 PM
12:00 PM – 8:00 PM
12:00 PM – 8:00 PM

12:00 PM – 8:00 PM

12:00 PM – 8:00 PM

10:00 AM – 6:00 PM

Closed
FIRST TIME AND EVERY TIME
Includes any or all of our chiropractic services during your visit.
Want more info? Fill out the form and we will be in touch.
Don't Want Your Neck Touched? That's Cool With Us.
Ready to feel good again? Let's get cracking!
Soho House on Miami Beach is a truly wonderful destination to get away and enjoy a day in the sun. With great amenities, the stunning beach just a few feet away, and plenty of opportunities to enjoy yourself, it is almost the perfect wellness retreat.
However, the fact is that you are dealing with back, leg, or neck pain, then being in the best location will mean nothing. You need pain relief that works, and when it is chronic back pain or a back sprain that you are dealing with, the best health care solution is to seek out chiropractic care. Follow the medical advice of experts everywhere, and address pain at its source with spinal manipulations to relieve pressure and improve your range of motion.
You go to Soho House and Miami Beach to relax and get away. However, if you are in pain, make a quick stop to the best back pain chiropractor near Soho for holistic and effective pain management from your friendly family chiropractor.
We have a back-pain chiropractic clinic near Soho on Miami Beach, or in Brickell, right next to Downtown Miami, FL. You have your pick of options, and with a no-wait policy, you can easily stop by on your way to Soho House or take a moment to visit our team right on the beach.
When You Should Visit a Chiropractor
You should visit a chiropractor to relieve back pain, reduce or eliminate pain suffered due to pinched nerves, and to improve your flexibility and strength. With a custom treatment plan of specially designed medical treatments for the back and neck, you will recover from minor injuries and find effective relief for chronic conditions alike.
Sports Injury
Sports injuries are very common, and they can encompass a huge range of fun and games. You don't have to be a professional athlete to suffer from a sports injury. You don't even need to be a hobbyist player. If you have fun on the beach, get too rowdy when playing with your kids, or anywhere in-between, you should seek out the chiropractic clinic near Soho ASAP.
Sprain or Strain
As we get older, we get more at risk of just bending down to pick something up and throwing out our back in the process. Whether it's because you tried to carry something too heavy or were hurt from a fall or object landing on you, we can help you with these minor injuries through spinal decompression.
Do be sure to visit a hospital or medical clinic beforehand; however, if an item fell on you to address more severe injuries first. Our team throughout South Florida are perfect for everyday injuries and sprains, but more serious issues will need to be dealt with by medical doctors.
Stress
We hold stress in our bodies, and most commonly, in our spines. Moreover, when we are stressed, we tend to become lax with our posture and our health. This is such a dangerous concoction and can make your stress worse because you lose your ability to calm down and relax at home properly.
With chiropractic care, we can adjust your spine and help you get that relief you need to relax one again. It won't make work or life any less stressful, but it can help to reset your body with an effective pain treatment.
Poor Posture
If you just generally have poor posture, you may be hurting your health more than you think. Kickstart your efforts to stand and sit straighter with a visit to the best back pain chiropractor near Soho. Our Soho and Miami Beach chiropractors are here to get your spine back into its correct position so your spine can hold your weight and help you reach your dreams.
Chronic Conditions
Our team can also help those who need chiropractic treatment to help them with chronic conditions. You may have sciatica or osteoporosis, in which case one of the best methods to manage your condition is with a session from your favorite chiropractic clinic near Soho.
Enjoy the Benefits of SnapCrack Chiropractic Care
There are so many benefits to our highly recommended chiropractic care. With a wide range of services, your own licensed chiropractor, and the ability to customize your spinal adjustment, we were already the best choice of chiropractic center near Soho. Add in our bilingual services and our unbeatable prices for physical therapy, and you have the only chiropractor you will need to maintain a healthy, happy spine.
Holistic Pain Management
Improved Flexibility
Free Your Nervous System
Great Walk-In Rates
Better Membership Prices
No Hidden Fees
Enjoy the Benefits of SnapCrack Chiropractic Clinics
Choose from The Crack, The Drop, and The Click treatment options for your spinal adjustment, and say goodbye to nervous system issues and chronic back pain. All you need to believe is to visit our chiropractor clinic near Soho and meet one of our great Miami Beach chiropractors first-hand.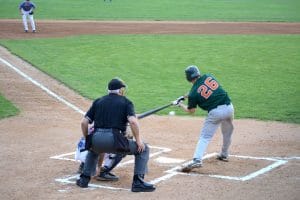 Baseball is a hugely popular sport that many people enjoy. However, injuries can happen while playing the game – whether you are a professional athlete or a novice. The repetitive hitting and throwing motions in baseball put stress on the spine and make players susceptible to strains and back pain. If you notice back pain
Read More »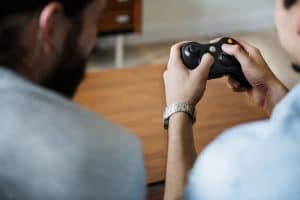 Playing video games is a fun pastime that many people enjoy. However, sitting for long hours can harm your health, particularly when it comes to your spine. Video gaming injuries are becoming increasingly common and include everything from back pain to carpal tunnel syndrome. If you start to experience pain while playing video games, you
Read More »
If you have lower back pain, then you're not alone. Studies show that over half of American adults experience back pain every year. Back pain is a widespread health condition that causes millions of lost workdays every year. Not only can back pain affect your career, but it can also have a significant impact on
Read More »